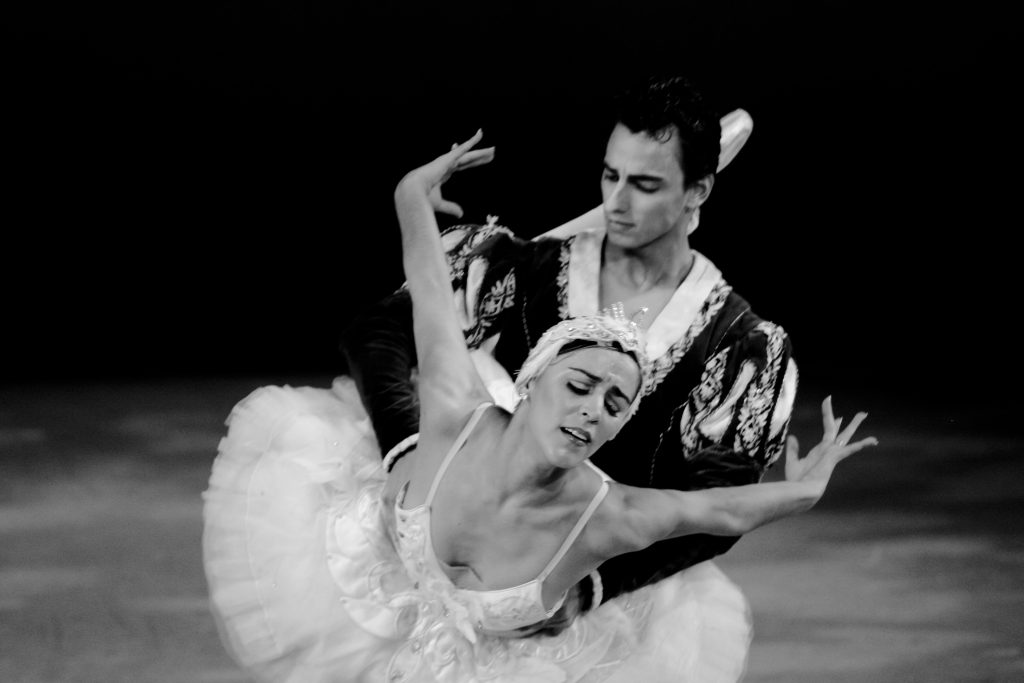 Swan Lake- Theatre Royal Windsor
Elegance, precision, tenderness, ecstasy, beauty, terror…
Just a few words that come to mind when someone mentions Swan Lake, but how close to tradition can one stay before the conventional is challenged? Sawn Lake tells the story of Prince Siegfried's love for the Swann Queen Odette; they battle against the evil sorcerer, Rothbart, and face a fearful encounter with the manipulative Odile. A tragic tale of true love that binds two people together in the face of evil requires perfectionism and emotional engagement, which is ballet in a nutshell.
The acclaimed Vienna Festival Ballet Company brought the traditional ballet to Windsor in November however, the anticipated charm of this Christmas classic was altered. The dancers unarguably were incredibly talented and knew the roles that they played as well as themselves. Unfortunately the names of the dancers are not given in the programme but the gaudy jester and prima ballerina deserve credit. The jester engaged with the audience causing a giggle and tear where appropriate, heightening and releasing the tension of the turbulent romance whilst the prima ballerina, who played the Swan Queen Odette, had an ethereal presence which brought splendour and passion to the stage truly arresting the essence of two lovers against evil. However, the dancers were out of time with the music and each other, it was impossible for the eye not to catch the ballerina front left of the stage who was constantly two counts behind the others. To say that the Vienna Festival Ballet Company rotate six shows yearly it is disappointing that they have not yet grasped the beat of the music or the speed of one another.
In addition, the costumes were near to inaccuracy being more Gisele than Swan Lake – the ballerinas at the Lakeside wore long romantic tutus rather than the expected Russian style tutus. Although it is not necessary for Swan Lake to be performed in Russian style costume the tradition brings a nostalgic classiness to the stage, as do the characters of Odette and Odile (white and black swans) being played by the same ballerina. These hiccups of reinterpretation or convenience made the experience shoddy and it lacked a spark, which was diffused completely by the murdering of Tchaikovsky's enchanting music. There was no orchestra, which in my opinion is essential to a ballet; instead Tchaikovsky was played on a sub-standard sound system. The whole experience was insipid and uninspiring, the company took on more than they could cope with. It was a cheap show, but does that mean that we should expect sub-standard performances straying from what we imagine when we purchase a ticket?