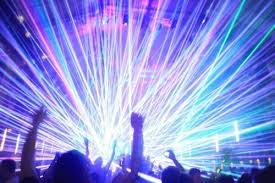 RHUL's SU Easter Blowout was more than one student bargained for.
Before enjoying her night out, a girl alerted security that she was epileptic and requested for all strobe lighting effects to be turned off.
The student union's technical crew were informed, but used an alternative method that still had the same effect on the girl.
During Kanye West's Song "All of The Lights' the crew used bright lights to emulate the song: turning the lights on and off repetitively.
This had the same effect as strobe lighting and forced the girl to have an epileptic fit on the dance floor.
A member of SU who wishes to remain anonymous stated: "It was an unfortunate incident but we dealt with it the best and most efficient way we could. We will be sure to take precautions with the lighting and the lights the technical crew use around customers with conditions such as epilepsy".