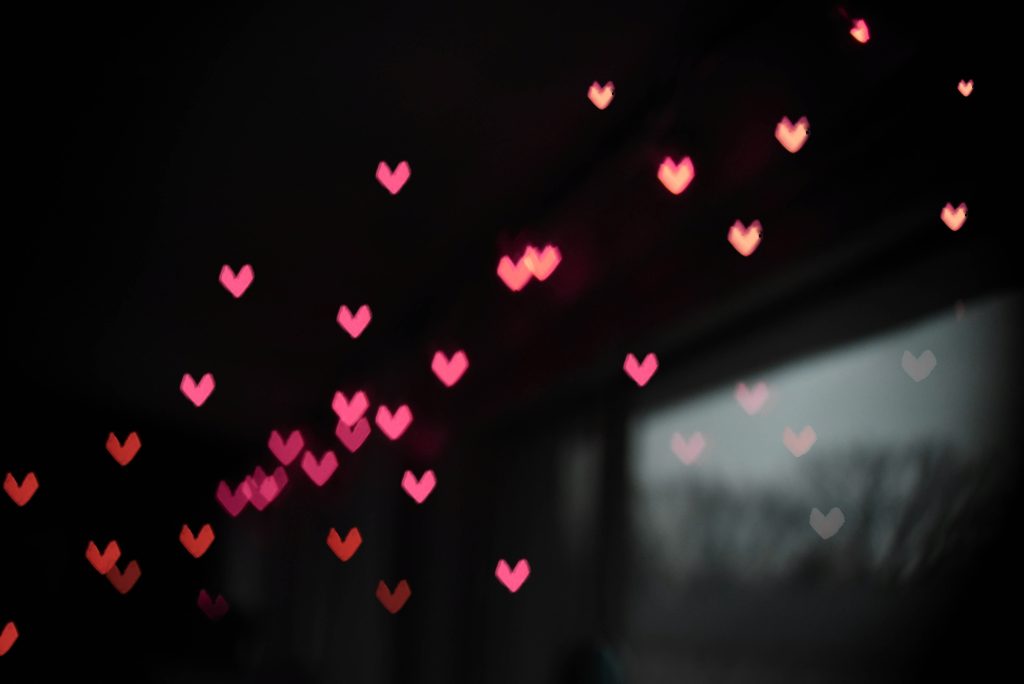 Hello dear readers, we're back after a brief hiatus, and if the old saying has any merit then our absence should have made your hearts grow fonder, which is perfect as we are talking romance.
It was Valentine's day earlier this month and whilst I'm not entirely sure what a martyred bishop from the Roman empire and overpriced heart shaped chocolates have in common I was quickly reminded by my lapsed catholic girlfriend that as I am a heathen, I'm not entitled to comment on ecclesiastical history. Looks like someone isn't getting that £5 single rose from the Spar in Englefield Green.
Consumerist manifestations of religious holidays aside, a date in lockdown is a challenging prospect. Especially when a quiet night in with a bottle of wine is what the government has been asking us to do since Boxing day last year.
So, how do you wow that special person in the middle of a pandemic? Well if you're lucky enough to be living together or in a bubble with your significant other then there's no reason you can't put together an evening bougie enough to make everyone who follows you on Instagram jealous. 
Let's start off with the most obvious – cooking. Preparing a special meal for the person you love can be romantic and thoughtful, however, best to avoid this one if you supported the atrocity that was baked beans on Weetabix. With no end to fantastic 3-4 course meals with drink options at all your favourite supermarkets, you're bound to find something you both would enjoy. The obvious choice for trying to impress your Valentine is steak but a homemade pizza can also do just the trick – you could even make the dough together.
With the emergence of lockdown delivery kits from your favourite restaurants, making your favourite restaurant meal at home has become increasingly popular. Restaurants such as Dishoom, Honest Burger, Club Mexicana, Homeslice and Patty & Bun to name a few; all offer at home cooking kits that you can try to recreate with friends and family. These kits are a great way to support your local business and sample food that you otherwise may not be confident making. These kits can also come with alcohol for those who abide by the idea of seeing where the night takes them.
Drinks packages and wine tasting kits are available for those who like to experiment with what they drink and maybe need to take the edge off University and pandemic life with a cocktail or ten. It can also be a fun way to discover different drinks and play bartender for the evening. Although as someone who works behind bars, I can say it will be a much better experience than that of a real bartender. Furthermore, as my girlfriend will no doubt interject in this paragraph about wine tasting, it is a chance for people like me to ostentatiously swirl my glass around, sniff the contents and take a cautious sip whilst informing her of the properties, country of origin I believe it to be from and what it would pair well with. What I call cultured, she calls pretentious.
If drinking isn't your thing, watching a movie is the next best thing to going to the cinema. Especially if you dim the lights, grab the popcorn and some soft blankets, all you're missing is the annoying couple sitting behind you whispering and a noisy chewer. With Netflix, Amazon Prime and Disney+, there's endless possibilities for movie watching. You could even go one step further and purchase a mini projector like we did – a novelty, but fun to play around with.
Although no one can knock dressing up, ordering a takeaway and playing scrabble. With nowhere to go right now, you may not have had the chance to wear that dress or shirt that has been sitting in your wardrobe for months untouched. But I am here to tell you, dress up to sit in your living room, it's not only a fun thing to do in the moment, not only can you get nice photos for the gram but you can also turn what can be monotonous evenings into something special. Order a takeaway from your local business to a) save on the cooking b) save on the washing up and c) to support a struggling economy. Some of the best around Egham include; Caspari, Villa Rosa, Bellini and Amman's. Furthermore, digging out forgotten board games isn't only a fun spin on an evening, it can also fuel some healthy (if not tense in our case) competition – but remember to make up at the end, it's date night after all.
This Valentine's Day saw people getting inventive, with the usual walks and drinks in the house getting dull after months of being forced indoors, it sparked some creative date ideas from our friends and family. We saw money boxes being painted, portraits being drawn, Baby Yoda Lego being built and clay mugs being made.
So, in conclusion, whatever your Valentine's Day resembled and whatever date night ideas you have planned, whether that be with friends, family or partner, I hope you take away one important thing from this year. What counts is the love you have for other people, the love you have for yourself and the love you receive in return. You don't have to spend hundreds making the day special, this year proved that you can do little things or nothing at all, for that's not what this day is about, but rather showing yourself and your loved ones that you care.