…not to panic as it's almost Christmas. Oh, god- I've still got presents to buy.
It's that time of year once again. Somehow we have made it through two national lockdowns and arrived at the festive season. This of course brings its own challenges as we prepare to be 'locked in' with relatives with nothing on TV but endless repeats of the Snowman and the ticking time bomb that is the monopoly board.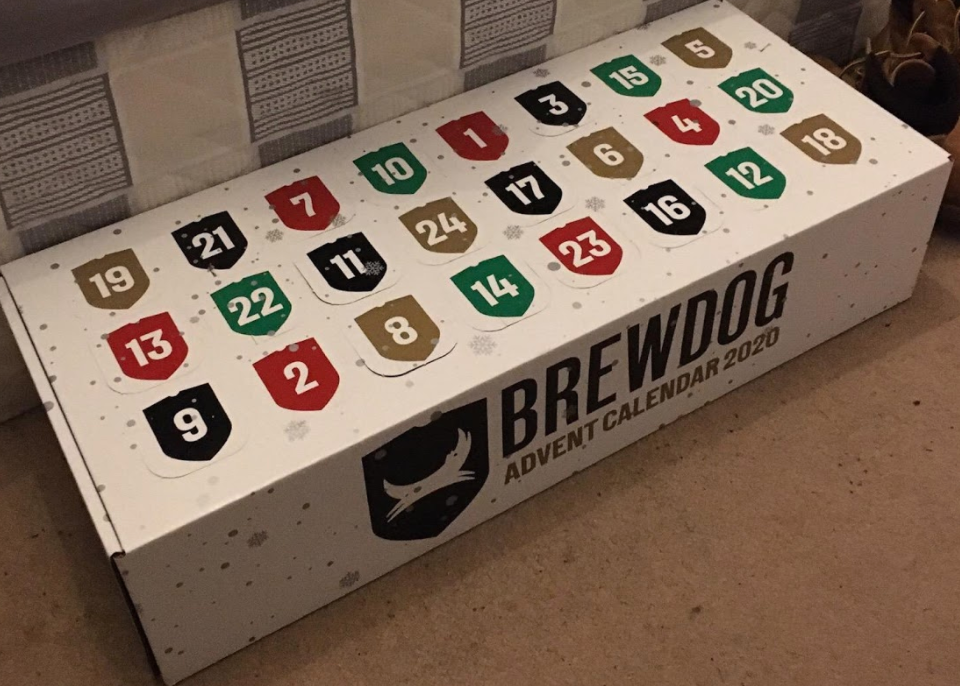 Some days it takes a lot of willpower not to open the door, retrieve the can nestled inside and sink the whole thing while my girlfriend looks on horrified. She's just jealous because hers is only dairy milk.
All jokes(?) aside, the holidays are a very stressful time for a lot of people. Between deadlines and almost daily calls from my mother asking me if I've sent my grandparents a Christmas card yet (look mum I'll get round to it when I work out where to buy stamps) it's a miracle I haven't gone full Grinch yet- although depending on who you ask I'm just as grumpy but slightly less green.
I'm sure I'm not the only one who's a little flustered. If like me you're still searching for those last minute gifts, doing battle with wrapping paper and trying unsuccessfully to adorn your walls with tinsel whilst juggling the rigours of everyday life, we've got some tips that might just help. So strap in, crack open that family size tub of mini cheddars and stick on a Muppets Christmas Carol because it's about to get festive.
First off it's okay if you haven't bought all your gifts yet. Some people love to let you know that they had all they're Christmas shopping done by March and good for you but that's not the case for everybody. Personally, I like to take the same approach to Christmas presents as I do to my essays: put it off until the night before and then power through till dawn fuelled by sheer will power.
*for sheer will power read haribo and red bull.
Unfortunately, you can't do that with Christmas because not even Amazon delivers on the day itself (thankfully I might add considering I work for them). This means that you should probably get on with it.
To that end if you are still buying, try and support smaller independent businesses. As much as I love working for Jeff, Amazon doesn't need more of your money but smaller businesses that have been hit hard by the pandemic really do. Bookshop is a fantastic example. An online collective of independent booksellers that split the proceeds of sales so they can keep going. Equally you can support a specific store that's local to you and they receive a larger share of your purchase, around 30%. It's a great way to shop local whilst being socially distant and let's face it, who doesn't love a good book?
Etsy is another great example: essentially an online marketplace for a whole host of talented creatives, another great way to support small businesses whilst copping a truly unique gift. Like this watch themed poster I have in my bedroom at home.
Like me you may have that person in your life that deserves an actual Omega speedmaster but you can only afford a poster. This can be tough when you want to give so much more than you can, but as tempting as it is to dip into your loan or overdraft, instead of focusing on the monetary value of a gift get something that actually has meaning. A present you've put time into choosing and that's going to bring a genuine smile to someone's face is worth a lot more than something that's expensive but generic. Like that book they always say they want to read but never get for themselves, or an album of photos of the two of you.
We often focus too much on the giving aspect of Christmas; like many holidays it's been warped by consumerism maybe to the point that we are missing well…the point. Peace and goodwill to all, a little cliche I know but bear with me, it's a good message. With everything that's going on it's important to be mindful of others. Life at the moment is stressful enough without the added stress of your housemates giving you COVID or UPS ghosting you. It's worth reminding ourselves that we are all in the same boat and so the odd kind word or extra bit of patience to that friend or co-worker could really mean a lot.
It's also the season we focus less on ourselves, after all we're busy buying for other people and cooking house dinners. Peace and goodwill to all includes yourself. Whether that means getting some mulled wine, strapping on some ice skates or just tucking into some mince pies, set some time aside for a bit of self care.
So there we have it folks. Hopefully Yule (please god forgive me) have found this useful.
See you all in the new year.
The Editors x (Owen Williams and Claudia Hall)