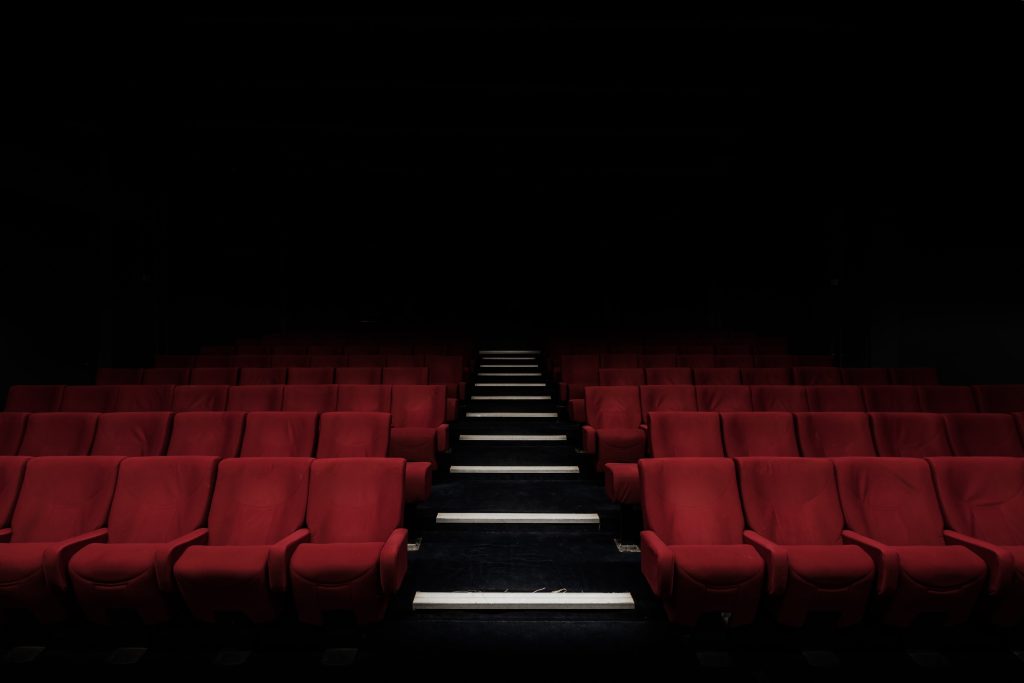 Can the film industry survive in the post-pandemic world?
In the midst of a global crisis that has ravaged economies and industries worldwide, how can cinema prevail against suffocating lockdown measures and rivalling threats with little leg-room for social-distancing?
Since the UK and most of the world effectively halted in March in the face of the Coronavirus pandemic, the repercussions and restrictions dealt to the public have had dire consequences for us as individuals but also for the industries and workers dependent upon an active society. The film industry and cinemas survive upon the millions of moviegoers who flocked to the pictures before lockdown barred the doors to a summer of blockbuster releases. But the survival of cinema in its current form where chain venues like Odeon and Vue overshadow smaller independent picturehouses was already threatened before the lockdown as the latest figures suggest. In the UK alone admissions have hovered around 170 million per year since 2005 but population increases mean yearly per capita admissions have in fact decreased despite the total admissions in 2019 numbering 176 million. (SOURCE: WORLD ECONOMIC FORUM) This average figure signifies that admissions might have reached a height impossible to attain post-pandemic and cinemas have little hope of recovering with lockdown measures still in place as the incentive to brave going to the pictures is more risky than it is appealing.
Cinema as we know it was on the verge of a major upheaval even before 2020 reared its ugly head with Netflix and the recent arrival of Disney + paving the way for an abundance of stay-at-home entertainment. Although the film industry has been threatened since the start of the streaming wars (a rather dramatic term I know), the catastrophic damage that the pandemic has dealt to cinema has further served as a foothold for streaming services to gain an advantage with subscriptions rocketing. The annual dipping attendance numbers at local and chain cinemas plummeted to all-time lows this year despite a strong start with admissions in January and February around 20% higher than in 2019, totalling 16.5 million and 14.5 million respectively. However, a total of 4.81 million cinema admissions were recorded in March – down 58% on the 11.43 million admissions in March 2019 and the lowest first quarter figures since the BFI's analysis began in 2002. (SOURCE: SCREENDAILY)
Studios have been forced to postpone the release of films previously heralding 2020 to be a good year for cinema including Christopher Nolan's highly anticipated Tenet and the new Bond thriller No Time to Die. Furthermore, production on upcoming releases has been completely suspended for The Batman starring Robert Pattinson as the Dark Knight in his early years of crime fighting and James Cameron's Avatar sequels. A total of 187 titles were due for release between January and March of 2020 but the closure of cinemas meant that only 162 made it on to screens, with 25 films missing release. Films stuck in production and premiere limbo have uncertain futures and may even be condemned to a sole release on streaming services as the recent live-action Mulan remake demonstrates having premiered on Disney + for a mere £20 purchase (providing you pay the regular subscription fee too).
The tragedy of 2020 further highlights the sour truth that the younger generations no longer have a link to cinema or even an appreciation of the art form as social media and YouTube further dominates entertainment alongside the streaming services. Cinema is a haven in which we retreat to from the difficulties and struggles of mundane life but now that cinemas are perceived as a hotbed for disease, the idealism surround the big screen has been shattered. Adding to the decline of film production are the studios that reap the rewards at the box office, the "big six" studios – Warner Bros, Walt Disney, 20th Century Fox, Paramount, Sony and Universal who released between 20-25 major films in 2005 alone but in 2019 were releasing as few as nine. Independent theatres have been especially impacted as even before the pandemic, studios would provide exclusive rights to larger chains and dictate the viewing capabilities of smaller venues.
It may seem trivial to mourn for brick-and-mortar screens during a time of fatal disease and global crisis especially when classic cinema appears to be outdated and unsuitable for a socially-distanced world, pandemic or not. But perhaps the loss of cinema might be another harsh case of not knowing what you have until it's gone. As another innovative art form and a valuable trade fades against the toll of the pandemic, the consumer demand for easy access and instant reward entertainment dominating our modern culture and technology thrives. But we must ask ourselves, at what cost?
Harry Mear