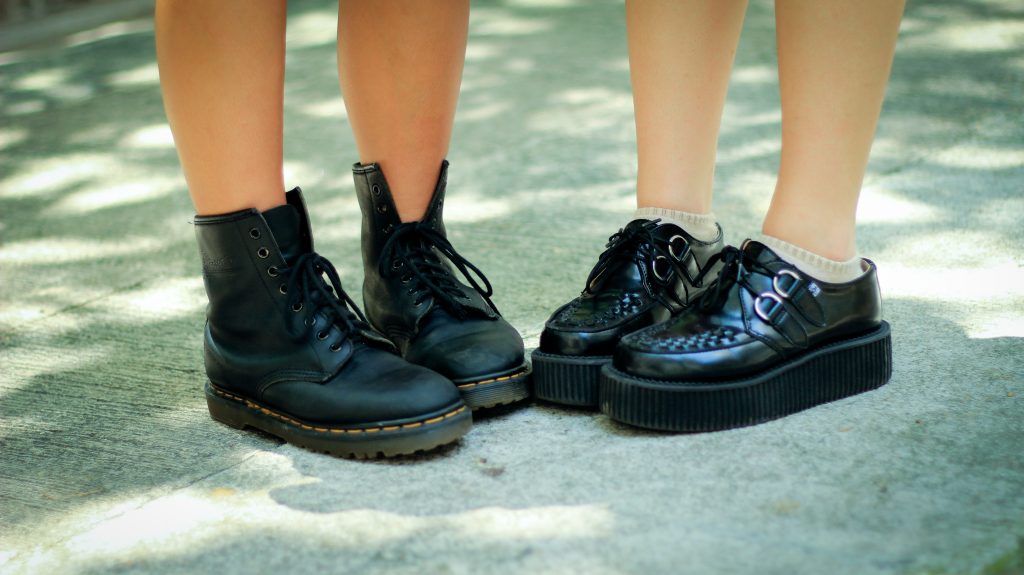 University is a space to explore who you are and what you want. It's a place to embrace change and adopt new identities. If Royal Holloway, and the great metropolis that is Egham, helps you do that, great! If new friends and SU nights help you do that, great! If long rants about how much you've changed since Sixth Form help you do that, great!
A complex can arise, however, when students shake off their privilege to assume an identity they consider more interesting. What privilege am I talking about? Specifically, those students who have had access to the best money can buy, whether that's education, holidays and/or material goods. What new identity? The one that some adopt to play down said privilege in order to come across as anti-capitalist and, dare I say, 'woke'. It is declaring that the class system needs to be overhauled whilst you wait to hear whether you got that paid internship with your dad's company, completely oblivious to the hypocrisy this creates. It is downplaying your privilege because it does not serve the identity you want to portray, whilst you continue to benefit from the perks of that very privilege. This 'privilege complex', as I call it, is a fast-growing phenomenon that blurs the lines between what one stands for, and their true self. It is not ill-intentioned, but rather suggests an identity crisis that often intertwines with modern day politics and such. It indicates that one is so cut-off from reality that they simply do not see the hypocrisy of their own behaviour. Here are some likely candidates.
The 'I'm Broke AF' Brat
These students think budgeting is a quirky hobby, knowing there'll always be a back-up if they genuinely cannot afford to live. Such students might consider a delayed student loan drop as justification for telling literally everyone they know that they can't afford food. By food, they mean daily Deliveroo orders and bubble tea after every lecture. The £2000 sitting in their account (a birthday present from the fam) doesn't count. That's for travel this summer, duh. 'Dubai, here I come!' Queue a stream of Instagram stories and #workhardplayhard posts. Yes, your 11:59 a.m. Turnitin submissions and 20% attendance rate really screams hard work.
If such students get a loan, it's likely only because their father's accountant advised it was basically free money. They prowl seminars, ensuring they speak up as soon as an opinion they dislike is uttered, forgetting to mention that they were too busy playing polo to vote in the last election. The worst thing about Covid was having to cancel the four family holidays they had booked. When they go to house viewings, they fall in love with the master bedroom in the most expensive house, claiming that they don't care what it takes, they NEED that room. 'It's my vibe!', they declare as they sip a Starbucks milky iced coffee. They stare at you earnestly, 'I'm usually plant-based. I'm just not in a position to pay for the luxury of oat milk at the moment.'
The Victim-Complex One
The fact that their parents pay their rent doesn't sit right with these students, not when they see friends struggling to cover costs with their loan. They keep the trust-fund quiet, and bravely reject Dad's offer to start sending an extra two hundred a month due to inflation. Their self-control is such that they shop exclusively from Tesco's own brand, occasionally indulging in a block of smelly cheese or truffle oil. They own more than one Waterstones tote bag and ask Mum for Dr. Martens at Christmas. She buys three pairs, unable to choose between them. As they open the third pair, some small voice at the back of their head wonders, 'am I part of the problem?' They repost a 'remember, some cannot afford to celebrate today – be kind' image to their Instagram story and feel reassured that they're on the side of good.
It's not that they feel guilty, because it's their parent's money, not theirs. It's that they feel like it's unfair, like it's really hard to escape the assumptions people make when they discover you come from money. When housemates complain of having nothing to eat bar pesto pasta (a legendary student meal at this point), they use it as an opportunity to remind them of the time they lived off £1 a day for a week. For charity. The friend scowls. They smile, proud and oblivious.
The Blissfully Ignorant One
Their parents have always been financially stable, meaning that they do not know what it is really like to worry about money. They passed from school to university seamlessly, unbothered by the thoughts that plague many of us, 'How am I going to afford a degree?', 'Do I really want to commit to £50,000 debt?' They genuinely believe that their experience of the world is pretty common, and therefore do not consider themselves privileged. When a friend says, 'I'm worried about money at the moment', they assume that means that they've squandered their loan and don't want to ask their parents for help. The idea that a person's family may not have the funds to assist is alien and surely not a thing amongst anyone they actually know. The only thing that will make them understand their privilege is if one day they find themselves cut-off from the source. Such students are likely to make the following statements:
We were actually really poor when I was a kid. Like we never went on holidays. Like only once a year.
Well, it's Balenciaga so it's like £300…but I'm obviously not paying that. Fuck that – I'm totally broke right now! I forwarded it to Mum's account.
I mean…Molly-Mae has a point. Like fuck her, but she has a point. Like I'm broke right now because I don't do shit. If I got off my arse, I'd be a rich mothafucker! Just go on Bitcoin, right?! Ottilie, what's the minimum wage now? Around £20, no??'