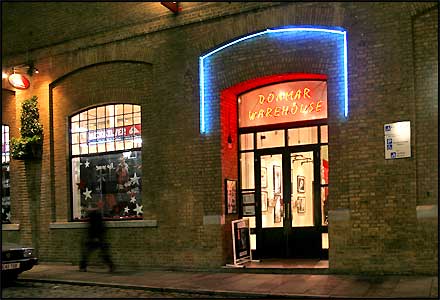 The Vote is a groundbreaking new play by James Graham which covers the final ninety minutes before the polls close in this year's general election. Dame Judi Dench, Mark Gatiss and Catherine Tate are among the ensemble cast of fifty actors who have been brought together to star in the production which is set in a fictional polling station with the action taking place in real time. Being staged at the intimate Donmar Warehouse in London from the 24th April to the 7th May, The Vote marks a monumental national event, as the play will be broadcast live on television on the 7th to coincide with the closing of the polls.
James Graham's previous political drama This House premiered at the National Theatre in 2012 and went on to be screened nationwide in cinemas through the NT Live scheme. As a young playwright, his voice is enabling politics to become more accessible to a younger audience and future generation of writers. Graham has expressed a continual interest in opposing the view that political theatre just has to be negative and cynical towards the system. With The Vote focusing on 'the diverse, diligent and often hilarious individuals' placing their votes to determine the nation's political future, it seems as though audiences are likely to be shown a refreshing and positive outlook towards this year's general election.
The Vote will be broadcast live on More4 on Thursday 7th May at 8.30pm.