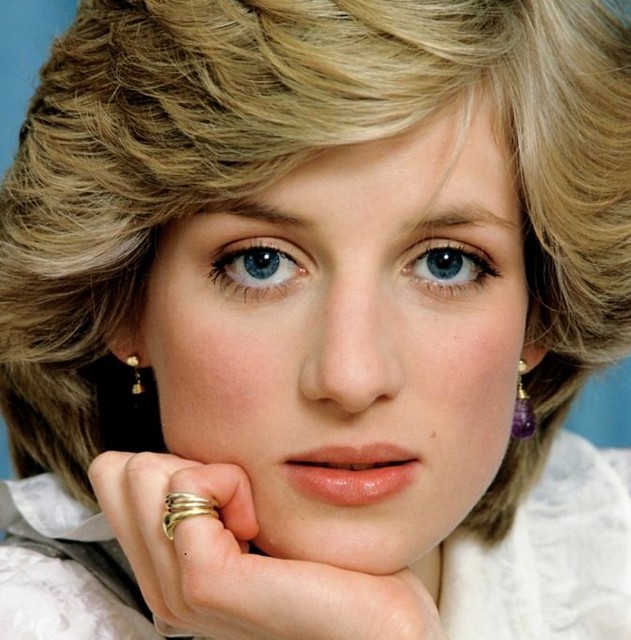 Diana Spencer, or Princess Diana, has had a stronghold over our screens for decades. She's been depicted in film and television by a flood of actresses, including Naomi Watts, Toni Collette (a romcom that got shelved after Diana's death. Don't worry though, you can still buy it on DVD in Germany according to The Independent) and, most recently, Emma Corrin. At this point, more actresses have played Diana than perhaps any other member of the Royal Family, bar the Queen. I cannot help but think that this says something about the Royals: their deflectors, their outsiders, are more interesting than they themselves are. The public curiosity about Harry and Meghan testifies to this. It's easy to see why: the institution that is the Royal Family is a dynastic business, which celebrates exclusivity, class and privilege like it's something to be proud of. Diana offers such intrigue as she was the first Royal, in modern history, to utterly defy this, subvert expectations and show a humanity that the public fell in love with.
Emma Corrin's Diana has been much acclaimed, even winning Corrin her first Golden Globe. The role has elevated the previously unknown actress from the doom of 'impoverished thespian' to the glitter of Hollywood nominations and talk show invites. Peter Morgan, the creator of The Crown, told The Guardian that '[Corrin] has an uncanny, fated connection to the character and was born to play this part.' One can assume that he is relieved, perhaps even smug, about the fact that Corrin went down a hit, where so many Dianas have failed to impress even the most lenient of critics. Take Watt's performance, which The Hollywood Reporter claimed made Diana 'too conventional…to give the late princess the full dramatic deconstruction her iconic status demands.' This was one of the least damning reviews of Diana, with Variety calling it a 'Dull Di biopic.'
This sums up the general response towards on-screen depictions of Diana: they get her wrong, and so the audience fails to buy into the fiction that this really is Diana. This wouldn't be a problem if Diana's life hadn't been so relentlessly documented by the media, and then preserved by them after her death. I was born two years after her death, and yet I know Diana Spencer in that I know her mannerisms, her voice, her facial expressions, and, above all else, her story. That's really what resonates on a global scale: what happened to Diana at the behest of the Royal Institution. We all know the story inside out, have spent countless cosy evenings watching Diana documentaries on ITV, Channel 5 & co. Selling us an off version of Diana just won't swing it. That's perhaps why Corrin was well received: The Crown doesn't gloss over her downfall, or sensationalise it, or fabricate bits and pieces of it. Morgan does an incredibly good job of authenticating the breakdown of Charles and Diana's marriage, insofar as the public knows what actually went down. The audience bought his narrative. That's not to overshadow Corrin's performance: it's true that she encapsulates some facet of Diana, of her gawky elegance and innate vulnerability, that is lost in most performances amidst the drama and tragedy of Diana's tale. Corrin seems to understand Diana, and genuinely imitate her and not the version of her that fits the director's vision.
On The Late Late Show with James Corden, Prince Harry confirmed that The Crown is 'loosely based on the truth'. In my books, that's pretty much enough evidence to say that Morgan, whatever he did, got it right where his predecessors got it oh-so-very wrong.
Kristen Stewart is set to take the baton next, with an upcoming biopic titled Spencer. Early photographs of Stewart in-costume, her hair in that classic blonde do, almost entirely covering her eyes, have been released. The film is set to hit cinemas this autumn, and until then all we can do is guesswork. Personally, I find it difficult to envision Stewart in the role. I'm not sure if it's because she's such a distinctive actress that I can't imagine her imitating one very specific person, or because she's following on from an impeccable performance, or simply because she's American. I think reserving judgement is the best bet for now, though. Especially given the fact that the film will do something that few, if any, depictions since Diana's death have done: not address her death. Even Morgan can't resist the temptation to reprise Diana in the form of another actress in the upcoming season of The Crown. One can only assume that he plans to use season five of The Crown to unpick her final years. 
Spencer, rather, will focus on one very specific Christmas period, sometime in the early 90s, when Diana decided to end her marriage to Charles. This approach might just work, as it does not attempt to fit her lifetime into ninety-minutes. It does not pretend to know-all; something about this seems to agitate audiences. Who is anyone, directorial credentials or not, to say they knew Diana better than anyone else? Millions of people felt like they knew Diana. In fact, millions still feel like they know her. Something about Diana just made people shut up and listen. This is the quality one needs to play Diana and play her well. This is perhaps also the quality that made Markle such a polarising figure when she joined the Royals. She has a humanness about her; she's obviously not perfect, we all know that, but nor is she trying to be. The Royals, in contrast, pursue perfection like it's attainable. Diana laughed in the face of this, and for that, the public will never forget her.
Sources
https://www.hollywoodreporter.com/review/diana-film-review-627526
https://www.independent.co.uk/arts-entertainment/tv/features/princess-diana-the-crown-emma-corrin-naomi-watts-b1721678.html
https://www.theguardian.com/tv-and-radio/2021/jan/24/emma-corrin-in-the-end-i-had-an-appreciation-for-dianas-complexity-the-crown
https://www.vogue.co.uk/arts-and-lifestyle/article/kristen-stewart-princess-diana-spencer-film