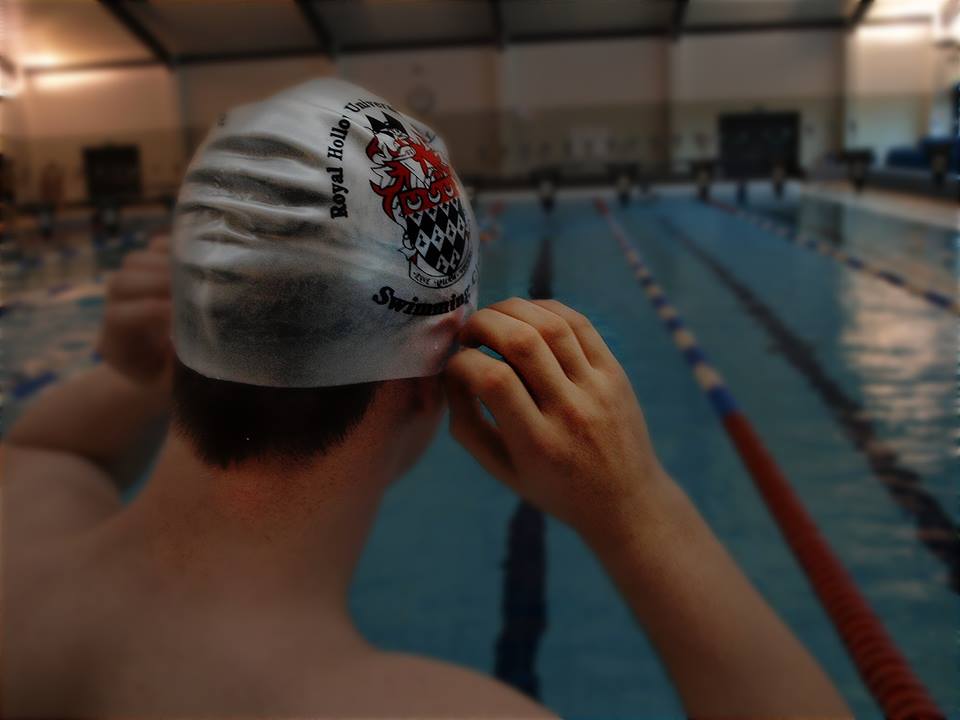 This year swimming has most definitely been the dark horse of RHUL sport, and it's only just getting started. Despite being relatively unknown, the club has seemingly grown in strength-to-strength, attaining the highest intake of members in its history and gaining an ever-increasing reputation.
Over first term, competitors partook in the annual BUCS Short Course Championships at Sheffield, securing the club's most successful set of results to date, as well as boasting our very first finalist. The Southern division BUCS competition, where we ventured out to Norwich, was also a successful day of competing where the club was left within fingertip distance of being promoted up a division. This month will see our competitors once again head back to Sheffield to hopefully get their hands on some well-earned BUCS points.
But on top of national BUCS fixtures, swimming has continued to get involved with the self-organised ULU friendly competitions between UCL, Kings College, Imperial and Queen Mary's. These events offer the chance for non-competitive swimmers to experience racing in a relaxed and encouraging environment, and for many, it is their first chance to represent the university. Two of these competitions are set to take place this term.
This year we also saw a relationship being formed between RHUL and Surrey swim teams, and consequently a friendly competition was organised on their behalf between us. After a successful first run, it is now our turn to return the favour. And we are pleased to announce- despite the lack of a campus pool- that RHUL Swimming Club is hosting its very first competition at the beginning of March!
In addition, charity and volunteering has become a central emblem to the club after successfully establishing a relationship with 'Swimobility', a charity that offers assistance in swimming to those with impaired mobility. Likewise, competing in the 'Tough Mudder' has become a norm for our members and a fantastic opportunity to really work together outside of the pool, while raising money for charity.
Other highlights include the Big Sleep Out, Swimathon (which will be running again in April), the Naked Calendar, Duke of Edinburgh and various litter-picking expeditions. Over summer, some of our members will also be getting involved in the Channel swim, an incredible once in a lifetime opportunity in aid of charity.
We are still accepting volunteers for this event and you do not have be part of RHUL swimming club to get involved, so please get in touch if you are interested in joining us.
For more information on getting involved drop us an email: [email protected]
Follow us on twitter: @RHULSwimClub,
And check out our Facebook pages.