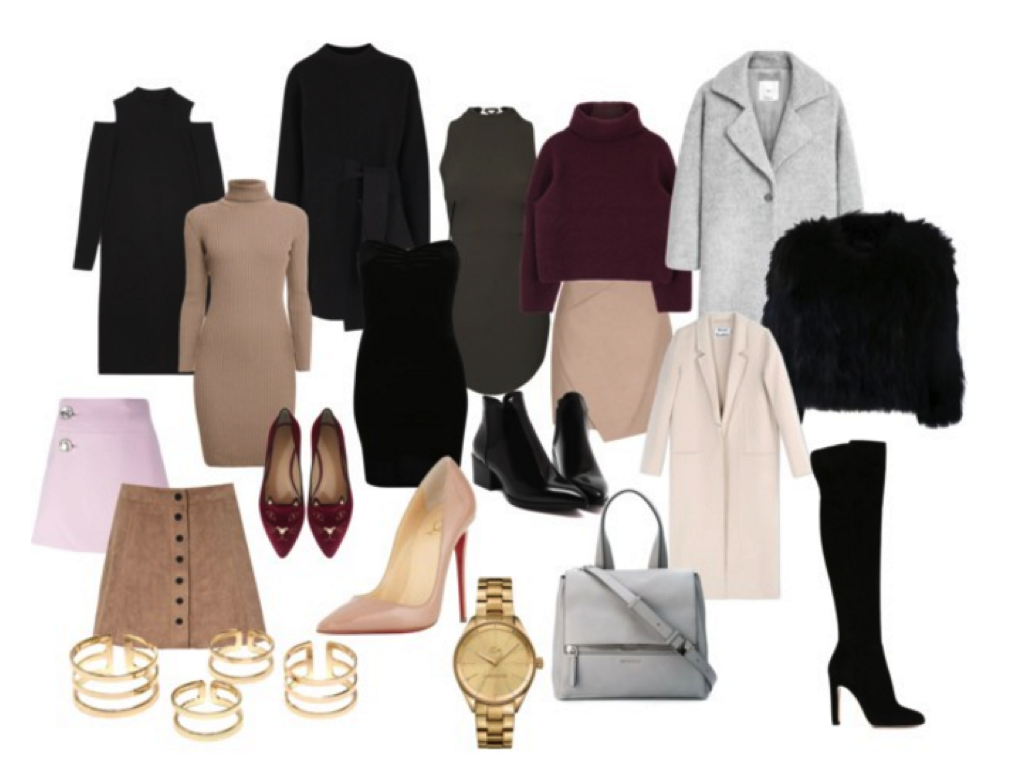 Casual/Daytime looks
Valentine's day may not always be about evening dinner dates and cocktail dresses. Some people might prefer a casual day out, whether that's going for a walk at Virginia water, a day out in London, or just going for lunch and some shopping. This look book is inspired but comfy, casual dress, that can be dressed up or down depending on how you feel. If you're going to be doing a lot of walking, a pair of trainers or flats accompanied with a rucksack or backpack (who wants to carry their bag on their arm for a whole day?) will be best. But, if you are going somewhere that doesn't involve walking too much, take advantage of winters' biggest shoe trend: The knee high boot. Pairing them with both jeans and skirts, they add a little something more to an outfit, and are completely transitional if your daytime plans turn into evening ones! February is a cold month,  and bomber jackets are great for layering over a thick jumper, or a faux fur coat in a pastel shade can bring together a simple jeans and a t-shirt look.
2.Dinner and drinks/ Evening-wear look book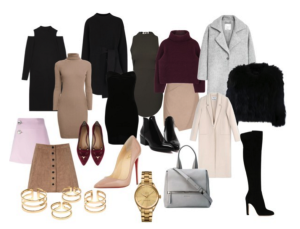 Valentine's evening is  your perfect excuse to dress up and be the fabulous envy of every girl and desire of every man. All of these outfits would work if you were going to the theatre, for drinks or even just an evening meal with friends. Using a neutral colour palette will mean you can be bold in accessorising, so think chunky watches, statement necklaces and stacking rings. Winter berry and khaki tones still work well this time of year, but a little black dress is always the classic option when you need something to wear. If you prefer to wear skirts, the suede button-up skirt is a good option, and you can find them all over the high street in different colours and tones. Again, knee high boots are perfect for evening wear, and paired with a simple t-shirt or shift dress, or even with skinny jeans, can bring together an effortless look. If you're only going for dinner or drinks, you may want to take a smaller bag such as a classic clutch or cross body bag.
3.Men's casual wear look book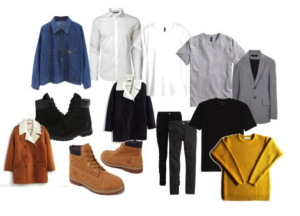 Men although, you might not be too fussed about valentine's day, but if you do have plans then you'll want to look your best. Guys fashion is also quite transitional, so most of these pieces will work whether you've planned something casual, or classy. A shirt is always a good option, and  layered under a jumper will work for both the day and the evening. But adding a blazer on top will work fantastically for an evening meal. Timberlands are always a good choice if you plan to be outside, and a tailored coat will add sophistication to any simple outfit.