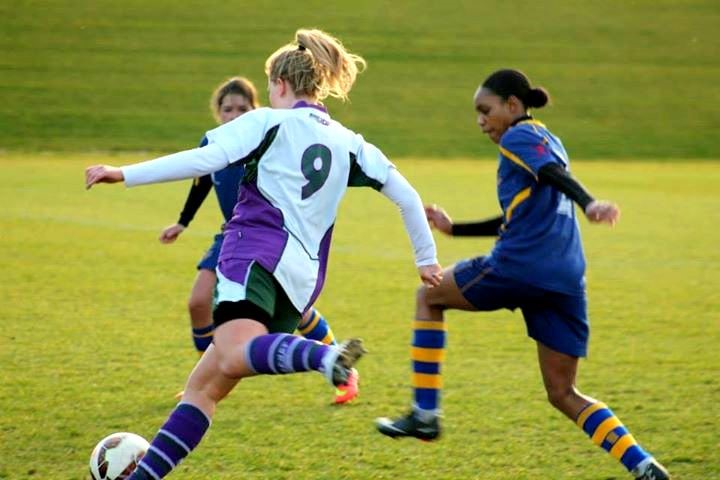 Welcome to fresher's week! Undoubtedly this will be one of the most exciting and nerve-wracking weeks of your university life. There are so many things to be done during this week, from getting to know your flatmates to finding your way around campus and maybe even a night out or two. On top of this there is one thing that I recommend you do above all else: join a club and become a Bear. Whether you're a keen athlete or looking to try something new, there's a place for you in one of Royal Holloway's 39 sports clubs. Whether it's Table Tennis or Club of the Year 2014-15 winners Swimming Club that takes your fancy, there are many benefits to becoming a bear.
One of the most obvious advantages of joining a sports club, is that it's a fantastic way to keep fit. Club membership often proves to be cheaper than joining the gym and training as a group is definitely more motivational than fighting off the alcohol of the night before alone. Furthermore, the pride of representing the university against opposition is hard to beat, no more so than on Bears Day. Bears Day is your opportunity to represent and support Royal Holloway in competitive fixtures against teams from other universities, with campus becoming a sea of green, purple and white.
When you join a club, there is so much potential for doing more than just playing a sport. Being a member of a club helps future employers differentiate between you and other graduates. Royal Holloway's sports clubs are very proactive in their volunteering and fundraising, leading to members completing the Royal Holloway Passport Award, a scheme which awards points for non-academic achievements. In addition to this, there is the opportunity to become involved in the running of your club by being elected as a member of the committee, which will also be acknowledged by the Passport Award Scheme.
Finally, what I believe to be the best thing about becoming a Bear is the people you meet. Before university, the idea of meeting so many new people can be quite daunting, but here you quickly learn that when you all share a passion for a sport you will always have a conversation opener. You can meet fellow Freshers with whom you can experience this adventure with, second and third years who can give you advice and tell you not to panic over essay deadlines and even the occasional graduates, appearing in February for the infamous Alumni Sports Day where current students face off against graduates for bragging rights for the following year.
So what are you waiting for, head to Fresher's Fair and become a Bear!