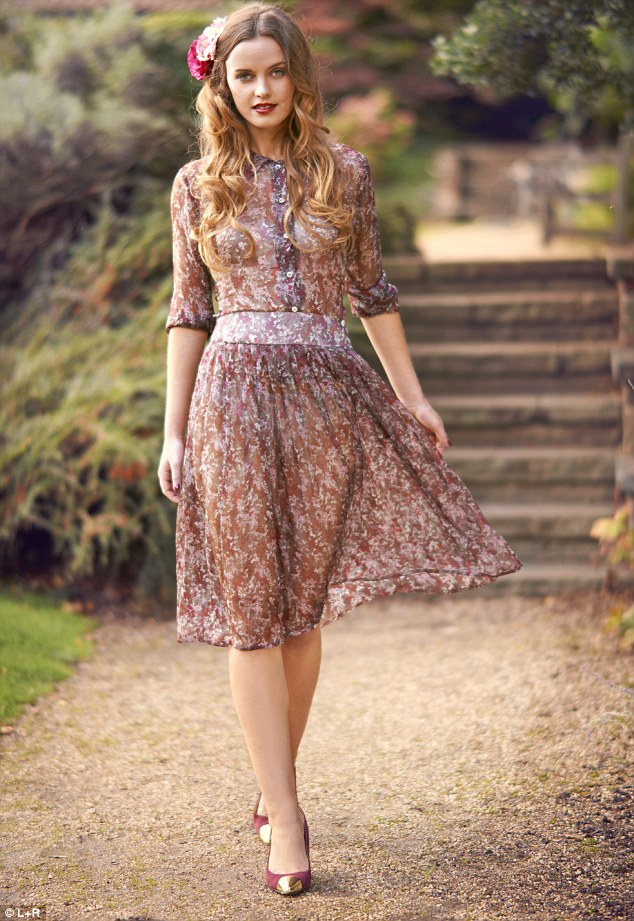 As the temperature falls, the sun sets earlier and the nights get colder one can definitely tell that winter is coming. But that's no reason to get sad about the change in temperature. When new season comes around it tends to come with many new fashion trends. For that reason I have made a list about some of the winter fashion trends, which are actually suitable for everyday life and others not so much.
Everyday suitable fashion trends
Gaudy sweaters. The first fashion trend is one I really like because it is easy to do, perks up every outfit and makes the day better. You can either style it with jeans; you can do colour blocking if you are courageous or wear it underneath a blazer for a smarter look.
Winter floral.Floral clothes are one of the fashion trends to wear for winter season. The end of heat doesn't mean the end of floral prints. If anything it's the opposite, the flowers may have ended their bloom but you can keep them alive by making them a part of your wardrobe.
Velvet. I have to admit that I love velvet. You can get nearly anything in velvet, be it shoes, trousers, tops, sweaters, dresses, skirts… This season, dress up any look with the classic elegance that velvet brings.
Feather, fluff, and fur: You can wear anything with feather, fluff and fur. I personally would just wear one of these and not for example one outfit consisting of fur only, you want a statement piece!
Autumn colours: red (all-over red even), mustard yellow, Bordeaux red, pink, beige brown, shades of blue and khaki
Not every day suitable fashion trends
White or big cut-out ankle boots. The reason why I don't find this fashion trend suitable for everyday life is clearly the weather. Especially here in the UK you never know if it is going to rain when you leave your home in the morning. It's always best to go for a brown or black boot to stop them getting dirty from the rain.  The same for cut-out ankle boots, do you want to have wet feet? Ankle cut boots or brightly coloured boots can be great attributes to your wardrobe but maybe it's best to save them for the summer so they don't get ruined by the awful British weather!
Baker boy cap. I love hats and caps but I don't wear them that often when I have classes. They are not unwearable at all but I think one doesn't wear them that much during the week when there are courses, it's great to save them for occasions on the weekend where you can break one out and everyone will notice you're wearing something different.
Jewellery. Maybe you can wear one silver item for your everyday outfit but this fashion trend supposes to wear everything in silver. I personally find this too much for a normal day.
My list is of course subjective so if you disagree with me, go on and wear the clothes anyway because always remember one thing: it is your life so dress the way YOU want.