On Tuesday 28 November, Royal Holloway launched the Big Give Christmas Challenge here. It is an annual event in the UK that was founded by RHUL Honorary Fellow Sir Alec Reed in 2007.
The premise of the Big Give Challenge is simple: any online donations made within the allotted time will be matched in funding, essentially doubling the donation at no extra cost to the donator. It is the UK's biggest online match funding campaign.
The campaign opened nationally on Tuesday at 12pm and will go on until 12pm on Tuesday 5 December.
RHUL is attempting to raise funds for scholarships and work placements to be given to students that require financial support to attend university or undergo important work experience. The official statement on RHUL's website regarding scholarships tells us that they "want to ensure that the brightest minds have the opportunity to be part of [their] community, be taught by world class academics and leave with limited debt."
Last year's challenge raised £91,130 in just 72 hours that solely went to scholarships and work placements for students at RHUL.
The launch festival was held on Tuesday in the Atrium of the Davison Library, with snacks being sold, a Photo Booth on offer and performances from RHUL's own Big Band,  Savoy Opera Society and the Holloway Players improv group.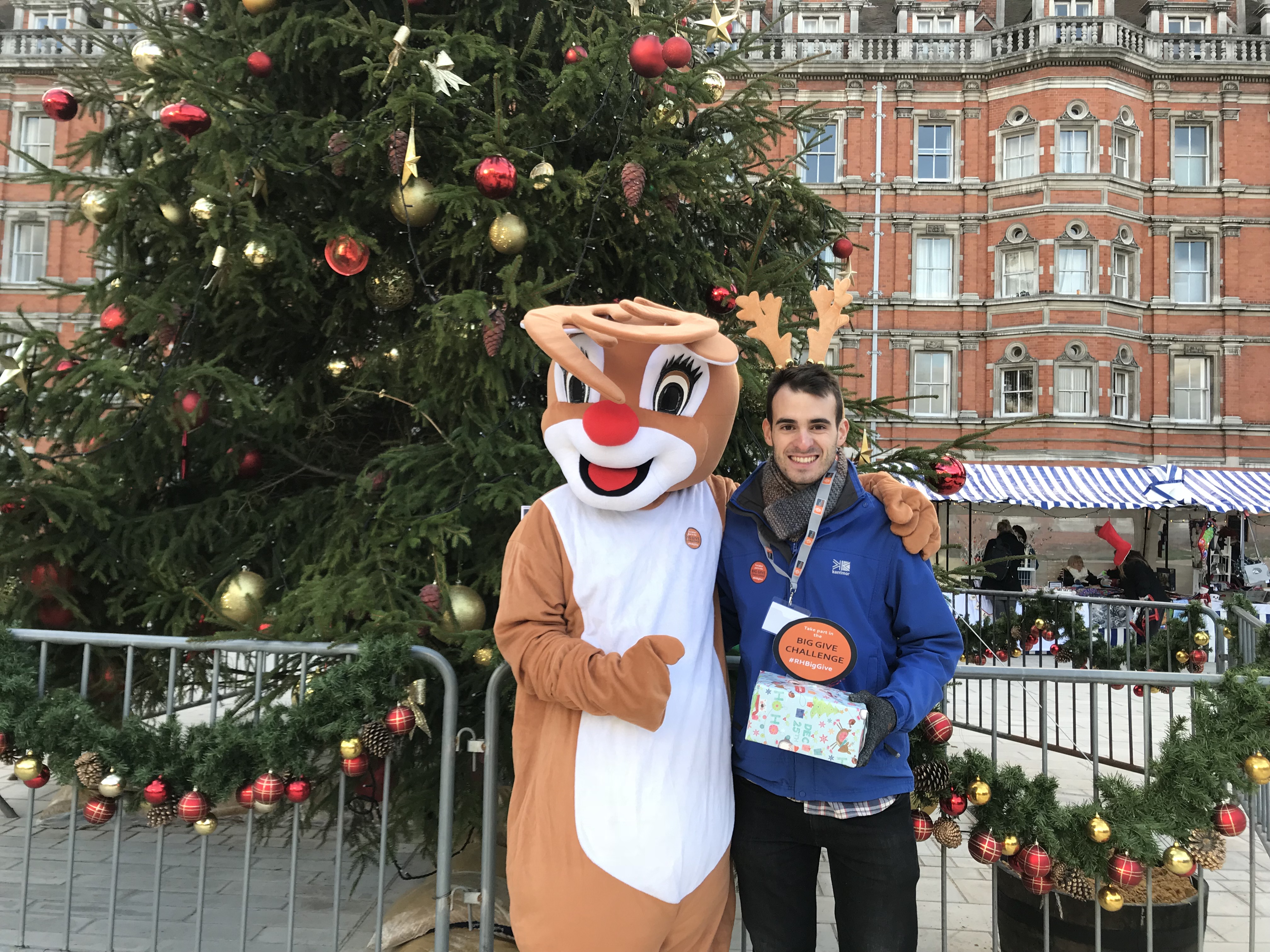 Today (Thursday 30 November) sees Founder's Square being transformed into a Festive Winter Market, with little stalls to buy some holiday gifts as well as gift-wrapping service available for the trinkets. Student groups and solo musicians alike will be performing in Founder's Square throughout the day, adding to the festive atmosphere of the market. There is also a chance to take a picture with Rudolph, to get you into the holiday spirit. It seems to be drawing students in quite successfully.
As part of the Big Give Challenge, Film Society will be screening It's A Wonderful Life and Home Alone on Sunday 3 December in Founder's Lecture Theatre from 6pm onwards.
Orbital Editor Abbie Cheeseman spoke to Michelle Clarabut, who works on the Alumni Relations team as their Regular Giving and Legacies Manager, about the Big Give Challenge:
"Our goal this year is to raise £50000 in 7 day's, which we match to £100000 for scholarships and work placements."
She went on to say that the money will be going toward Choral & Orchestral Scholarships, funding for new departments like Electrical Engineering as well as supporting existing scholarships like that of the Bedford Society. Clarabut also mentioned that the money will go to supporting students that would like to undertake work placements as they "are a great opportunity for students to have some experience in the real world." Work placements for students are "organised through the careers service."
To make a donation, visit royalholloway.ac.uk/biggive or call Royal Holloway's Alumni Relations Team at +44 (0) 1784414478.