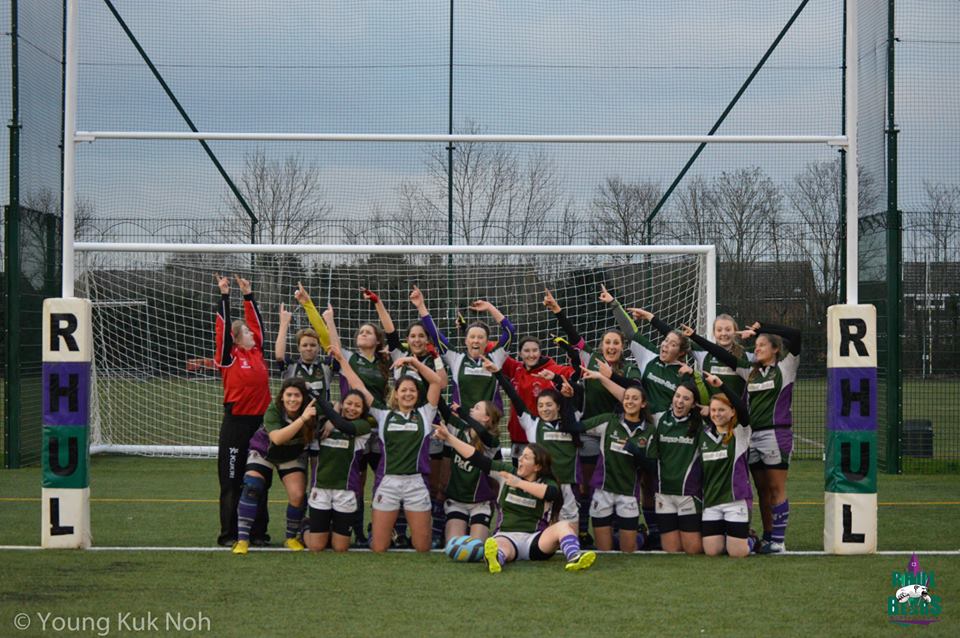 Climbing Snowdon isn't something that most people would consider doing at this point in the year, but here are Women's Rugby.  We're up for a challenge and so are committing to climb the mountain on the 7th of March! We will be raising money for Marie Curie, the BUCS charity of the year as well as a charity close to our member's hearts and therefore will be doing what we can to raise as much money as possible.
We're really excited to start fundraising for this incredible cause and are aiming to raise at least £2000 through a series of charity events and campus stalls. This may seem like a lot, but if half the students at Royal Holloway donated just 50p we would reach our aim, so we're not asking for a lot! One of our main events in the run up to the mountain climb will be our charity night which will be held towards the end of February, so keep an eye out for our posters giving you more information. The evening will include live music, a set from the Holloway Players, a raffle as well as an auction of challenges for us to complete whilst climbing up the mountain, so it's guaranteed to be a spectacular night! We will also have stalls up around campus over the next few weeks so look out for our girls in kit, come say hi, make a donation and have a go at the games and challenges we'll have going!
We'll be releasing more information over the next couple of weeks through our Facebook and Twitter pages, as well as through posters and fliers on Campus, so please spread the word, donate what you can, and help us get #ToTheTop!