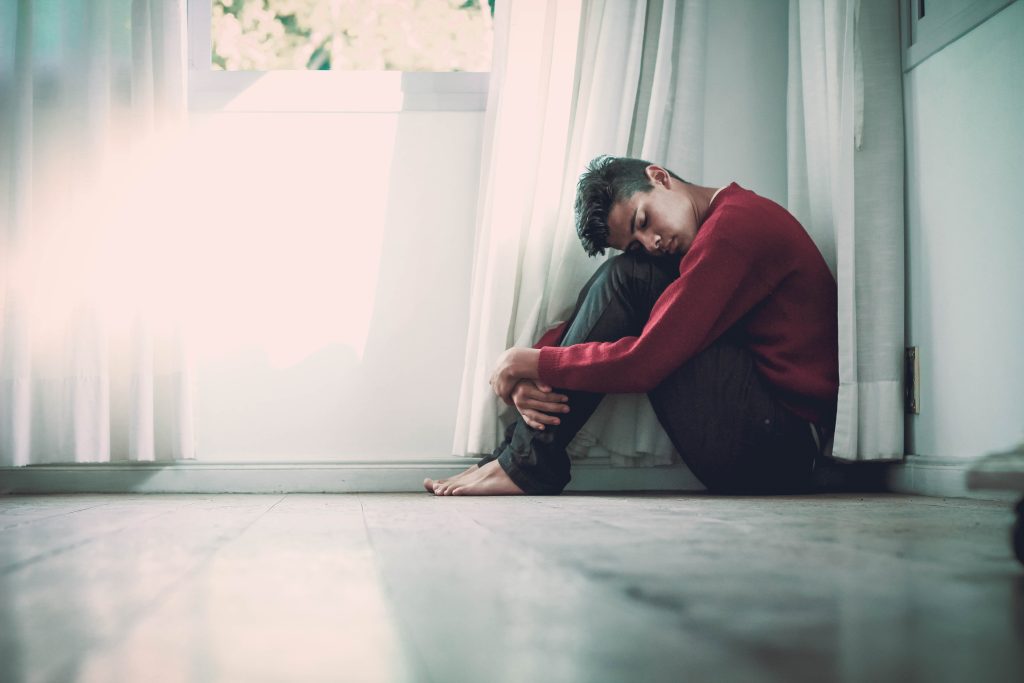 Navigating mental health issues within friendships
Disclaimer: This article deals with issues of mental health. The advice given in this article is based purely on personal experience. Always seek the advice of a professional.
Mental health is still unfortunately a taboo, and as much as we are trying to open up conversations, it is still a difficult and sometimes awkward topic. So when someone tells you that they are struggling, it can be hard to know what to say or do. Equally, confiding in someone else about your own struggles takes a lot of courage and should never be underestimated. Just having the conversation is a great start but there are some important things to note to maintain a healthy friendship, whilst also working through these issues.
Oftentimes when a friend comes to you about mental health it can take you by surprise and be upsetting, and it can be tempting to take on the responsibility of counsellor/carer, but this can do more harm than good. The fact that you want to help your friend is incredible; however, remember that you are not a professional and inaccurate advice can be very dangerous. It is vital to avoid harmful, unregulated group therapy which can lead to one-up-manship on mental health issues. The most important thing is that your friendship is exactly that: a friendship- be sensitive but don't overhaul your behaviour around them. Spend time with them and show them your appreciation.
If someone came to you with a broken arm, you wouldn't try to fix it yourself – they need to see a doctor. In this situation it would be helpful to drive your friend to the hospital, offer to carry their shopping for them, etc. In the same way, if someone comes to you with a mental illness, don't try to fix it yourself- as much as you want to, you can't. Helpful things to do would be to encourage your friend to get appropriate professional help, offer to go with them to the first appointment, or to help them out when they're having a bad day.
So, what else should you and shouldn't you do?
Do
Actively listen: Make sure when your friend opens up to you that you are 100% focussed on the conversation.
Research: Familiarise yourself with their condition and any medication they are taking (if they feel comfortable to share this with you). It will help you understand what they are going through.
Include them: Take time together, or preferably in a group where they are comfortable as a means of distraction.
Check in with them: Don't let them feel alone. Express how much they mean to you if you wish, and offer them your friendship and support.
Don't
Ignore the problem: If your friend hasn't addressed it in a while, or you feel like something is off with them, ask! They'll probably appreciate it.
Give unhelpful advice: No one wants to hear their issues are 'all in their head' or that it's 'mind over matter'. There is no shame in directing them towards a professional.
Take it personally: If your friend seems off, don't be offended – ask them if they'd like to talk.
Take on too much responsibility: This can lead to attachment issues, as well as burning yourself out.
Make sure that you know how to best care for yourself as well. Looking after your own wellbeing is key and it's important to learn where to draw boundaries. Pouring all your energy into looking after someone else will leave you unable to help anyone, least of all yourself. We all sometimes need a helping hand so let's try to make it a normal practice to check in about mental health. The more we talk about it, the easier the conversations will become.
Resources
Student Wellbeing: Available to support all students with general wellbeing- find out more
Student Counselling: Sign up for the university counselling service here
Disability and Dyslexia Services: Register here to access the support available to you
Local GP surgery: Whilst you can register with the university health centre, it can be worthwhile looking into other options such as The Grove, Egham for regular appointments as this will mean you should have the same GP for your appointments.
Samaritans: Available 24/7 on 116 123
NHS 111: Available 24/7 for urgent medical issues
If you are concerned that a friend is in a mental health crisis and is at risk of causing harm to themselves or others, dial 999 and also let someone on campus know, such as the SU.
Jordan Thorne and Thom Cuffin-Munday