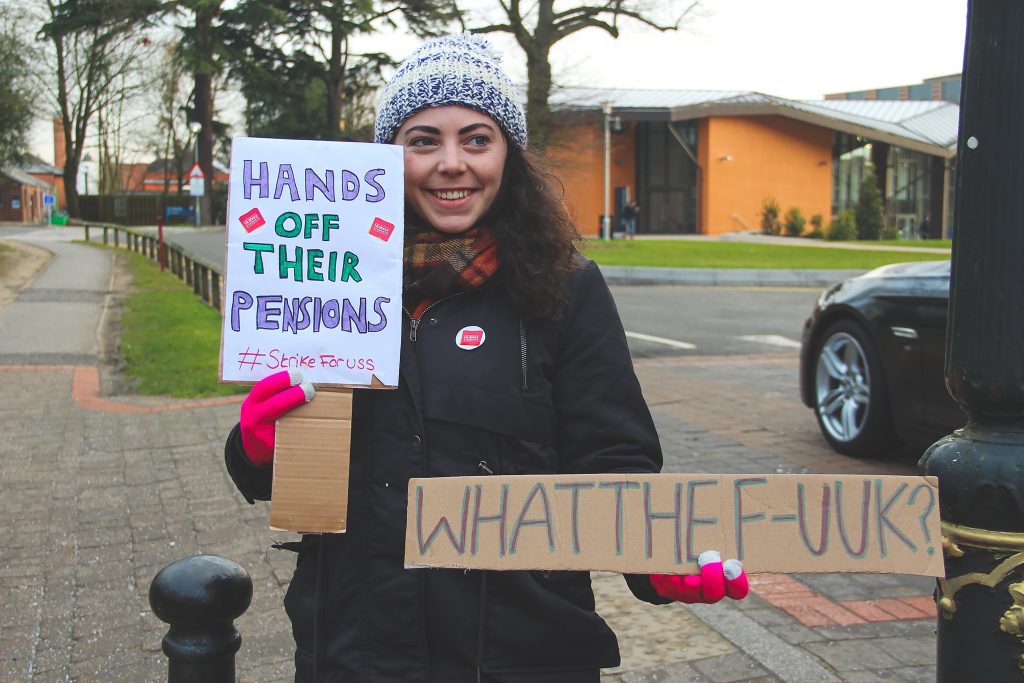 I first met Abby in a café on campus many months ago during winter term. Naturally, after exchanging pleasantries, our conversation jumped to Labour Party politics and our mutual interests. It's a similar scenario that plays out today, as we sit in the same café and discuss the next phase of our activism and catch up with life. The weather is brighter this time, and the drinks are much colder. Actually, this is not strictly true- they ran out of ice, so we are stuck with lukewarm coffees.
A lot can change in a few months, though. Abby is running to be a Labour Party Councillor of Englefield Green West. A Councillor is elected to represent a party (or independent) in a local council – it's a good way to be involved in local politics and engage with issues that impact your immediate community.
Members of the Labour society have been canvassing tirelessly around Englefield Green to secure this ward. Reception has been, somewhat, positive as people are supportive of a young woman's commitment to politics; I recall a few 'best of luck to you' exclamations from residents as we shut their gate behind us with one less leaflet in tow.
Even voters of the opposition have been respectful – quick to close the door but respectful. It takes a lot of courage to engage with total strangers in the community like this – Abby admits to doing "a shot of vodka" once for Dutch courage before heading out to canvass – it's important work. Every step in the run-up to elections can help bridge the gap between students and our local community, which can sometimes be damaged by differences that residents feel they have with students.
While I've taken a backseat in activism to focus on exams, Abby is finding the balance between her campaign and her final year exams. "Revision who?" is often a statement she throws around in jest- but seriously, it takes great skill and commitment to balance activism and university.
I ask Abby how she does this, knowing full well that studying and activism are akin to a full-time job (at times). Her initial response to this was "I play sims."  Sim-related procrastination aside, her more 'politician-style' response was: "politics and studying are two of the bigger things I do, but politics and campaigning are part of my downtime." A valid point, I feel, as doing what you love (politics) shouldn't be strenuous. It should be as enjoyable as aimlessly scrolling through a Twitter feed.
Abby admits that she "loves a bit of political tweeting" during this downtime too. Our conversation on this topic pushed beyond the 280-character limit, as we agreed that politics and Twitter could be a dark place at times.
With factional politics and a need to 'beef' both sides of the left, younger politicians can fall into the 'we dug out your old tweets and found this' trap. Twitter, when used 'correctly' can be a magnificent tool or a platform to vent on. Abby finds herself sharing experiences of mental health, "I talk very openly about mental health", and Twitter is useful for this.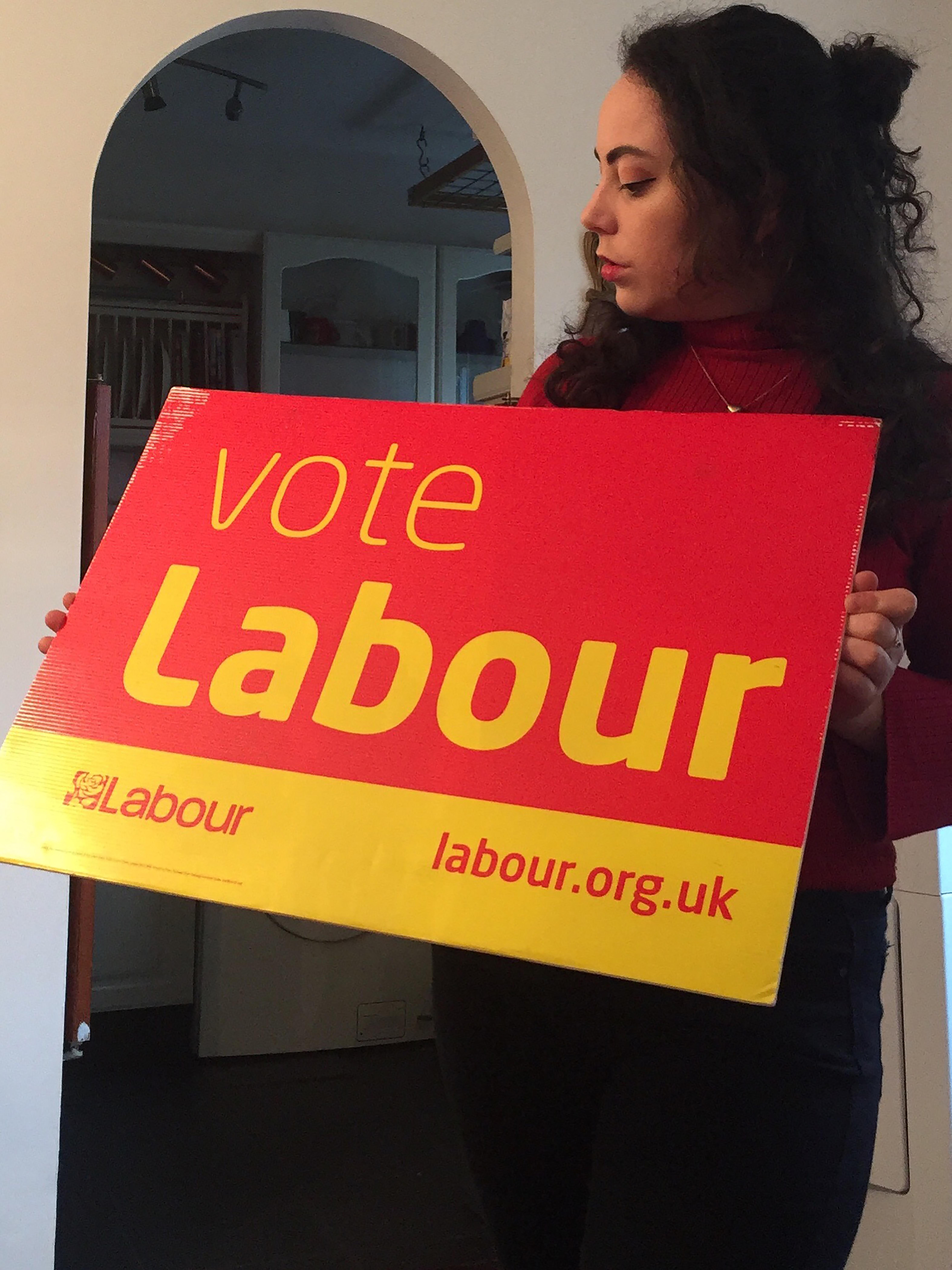 It can often be difficult to maintain a clean political persona, as politics is very much intertwined with the personal. The line between personal and political is made more challenging when a partner is also involved in politics to the same extent.  For Abby, the campaign never stops. Her partner is also her current Campaign Manager, and Abby admits that "sometimes you want to come home and watch Gavin and Stacey" yet politics is always there with a cup of tea at home.
However, our conversation on this had raised a good question: could you be in a long-term relationship with someone that shares vastly different political views? For us, the feeling was mutual – probably not. When politics is a huge part of your life, it can be challenging to be in a relationship with someone that disagrees with a lot of what makes you human.
I asked what the biggest hurdle has been in her activism so far:
"My mental barriers I put up… if someone has anxiety, you're always worried about what other people think of you. This is especially true when you put yourself out there in an activist way, and people don't agree. When I first started out and faced criticism, I was like 'oh okay' and got emotional later– it's about learning how to welcome criticism.  I mean, it's politics- not everyone agrees- as much as that would be lovely.
Imagine if Nigel Farage agreed with Jeremy Corbyn- what a world that would be.  Accepting critique of your opinion is a process you go through as you grow up; after all, politics is the type of discourse where an array of opinions is valuable. As Abby said, "people have different opinions, but it's accepting that it's okay to stand up for your own opinion."  Her key take is from Christians on the Left and their slogan: 'disagree well.' It's something we should all keep in mind."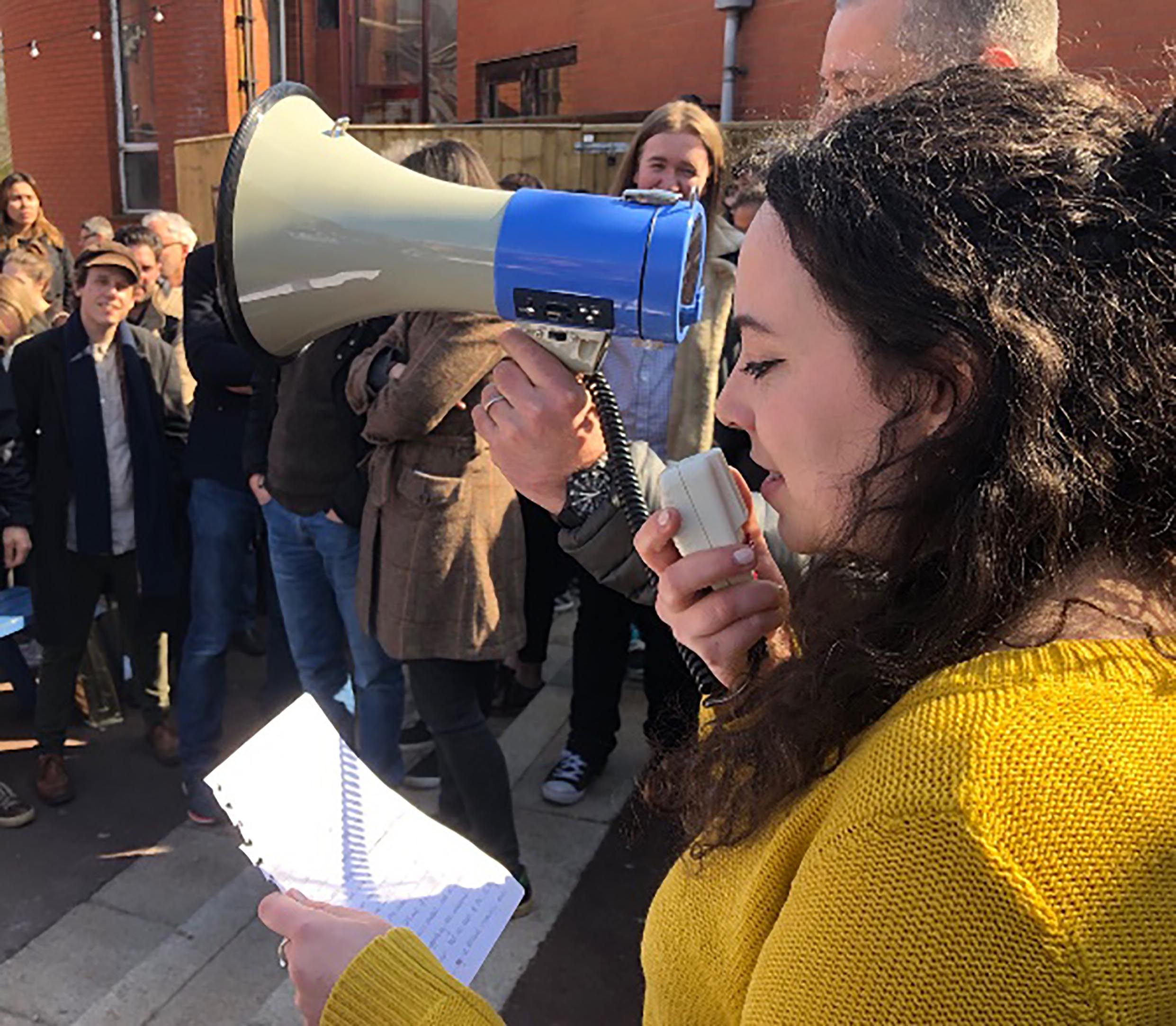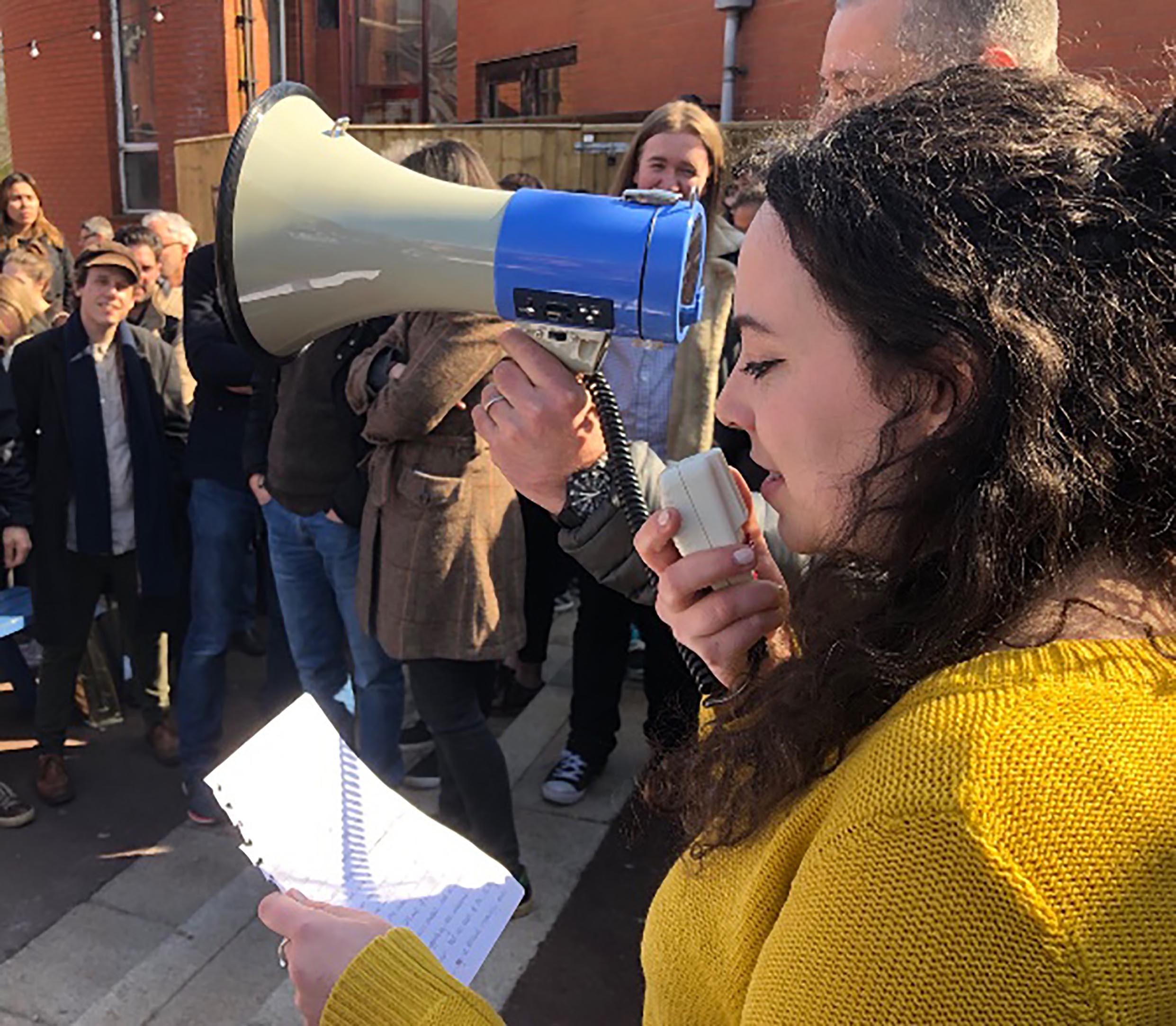 Abby engaged in more local activism with #RHOccupy. Her experience of post-occupation life is littered with nostalgia: "we left at 12 pm on the day, and I returned to an empty home as my boyfriend was away. It was odd – I loved that I could turn the lights off. I miss it, though." The consensus from all occupiers was that "it's bewildering- you don't realise how much it could affect you." As the disruption of the last term ceased and we all returned to some form of normalcy, it's strange that an event like that took place at Royal Holloway, but it's just an example of where activism can take you.
By this point, Abby had given up on the coffee and reached for a San Pellegrino. I could hear someone shouting "Latte!" in the background as well. GMB had called, and we'd managed to throw in a shameless 'join a union' plugin. I had reached my 280-character limit, so we finished our conversation by gushing over Ed Miliband: "Ed Miliband is my inspiration… put that in! He wrote a letter to me. Well, he replied to my letter." I laugh and say that "we'll say he wrote it to you."
Activism is never easy, but it's what you make of it. Abby agrees because "even if it's one thing, do that one thing."