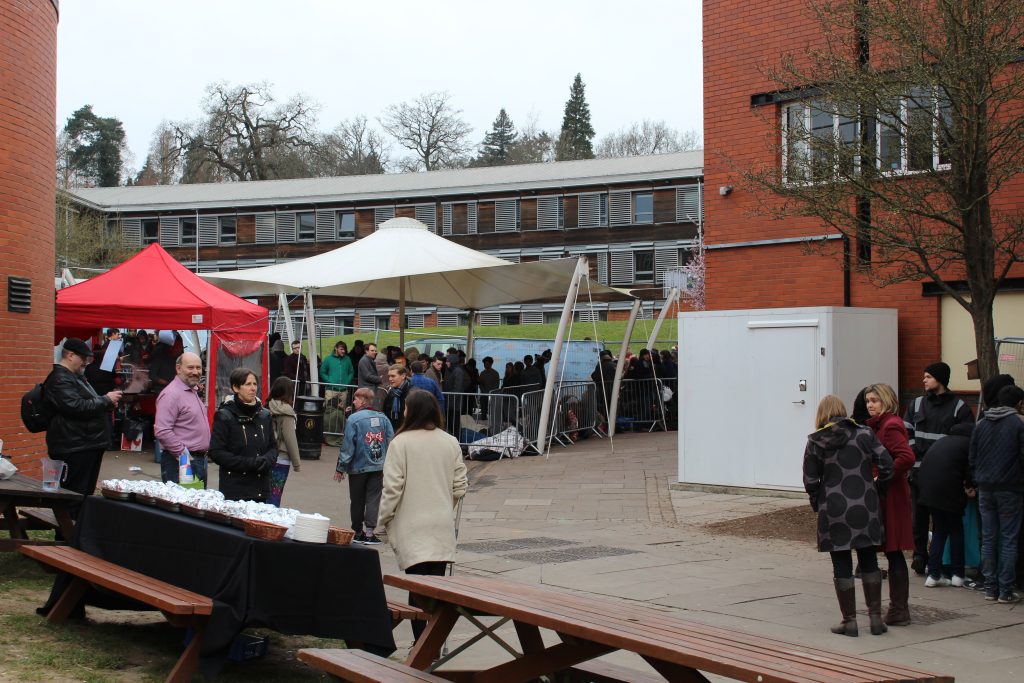 Beth Carr reports on the Summer Ball launch.
6am on campus is often a quiet place with few people, if any, having the unfortunate opportunity to experience the sunrise. However the morning of 24th March saw a very different story, with hundreds of students seeing in the day outside the Students' Union in the hope of getting hold of one of the 300 £35 tickets for this year's Summer Ball.
While those at the front of the queue had reportedly been there since 10pm on Wednesday night, the queue only started getting busy by around 3am, with some students joining straight from the paint party and others rocking up at close with blankets, coats, and electronic devices. With essay deadlines in sight, it is not surprising that many people brought their laptops and finished work sat outside the SU. Those close to the SU doors were able to catch a glimpse at the heavy cleaning operation inside after the mess of the Holi paint, which by 7am was still evident but well cleaned by the time the queue moved inside.
The queue itself was a tightly controlled zig-zag and, despite negative comments being posted on Twitter and YikYak, most were in good spirits, although also very cold. Members of the Christian Union were on hand to help hand out the fruit and water provided by the SU, the latter being either gratefully received or refused due to being 'too cold'.
After a long night, 9am could not come soon enough and with it 300 lucky students gained entry to the Summer Ball for less than half the full price. Tickets went on sale online at midday and over 600 additional tickets were sold on ticket launch day alone. With acts such as Example, Jaguar Skills and Becky Hill already announced, and a free photo and survivors breakfast included in the ticket price, it is recommended that you grab a £75 ticket sooner rather than later to guarantee entry to Royal Holloway Students' Union's biggest event of the year. Tickets can be bought on the SU website or from the SU Reception.