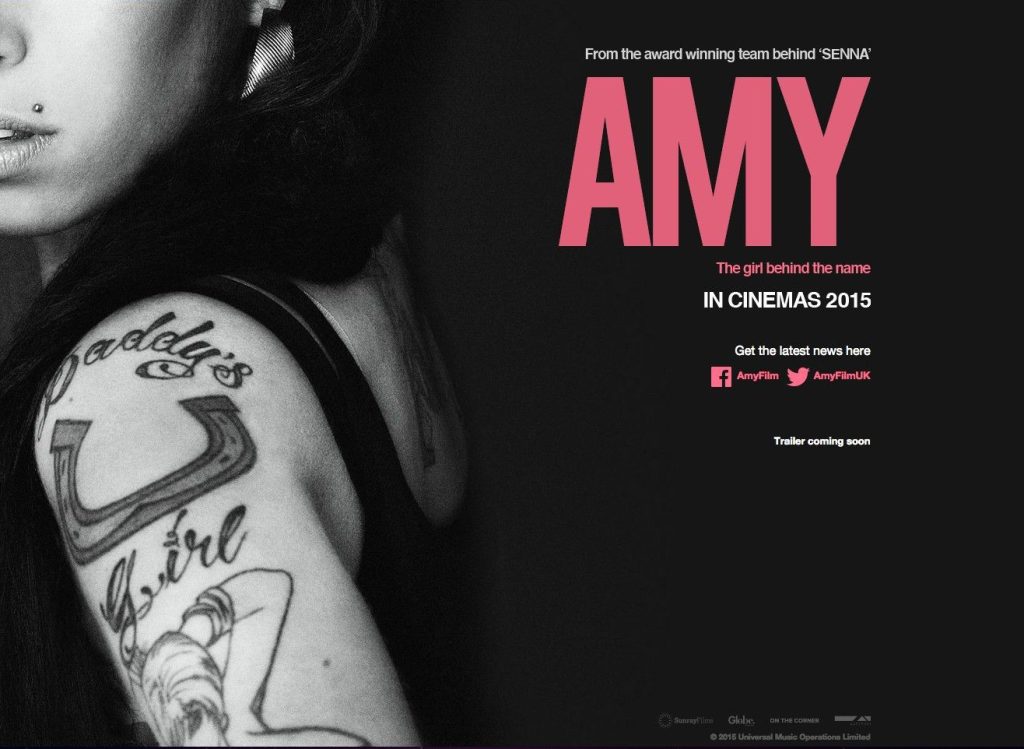 Many documentaries struggle to find a cinematic style and voice which warrants it to be released in cinemas however in the case of 'Amy', it delivers on giving you an emotional, cinematic and musical experience. The documentary focuses on the rise of Amy Winehouse, through her time in the National Youth Jazz Orchestra and singing in blue clubs in North London to her international success, her problematic personal life and her tragic death.
The main feature of 'Amy' is how director Asif Kapadia (Senna) and editor Chris King uses Winehouse's poetic and autobiographic lyrics from songs like 'Stronger than Me', 'I Heard Love is Blind', 'What is it About Men', 'Rehab' or 'Back in Black' to build the narrative around and is able to make it seem Amy has a voice in the film. Through the documentary's repeated use of her music, it's able to create a cool and stylish atmosphere particularly when her live performances are used giving you the impression your sitting in a blue club in Camden with a drink in your hand.
Collages of images and archive footage from TV shows, recordings of her live performances and home movies filmed by friends and family are played alongside audio interviews with family and friends which are seamlessly edited together by Chris King. The choice to use audio interviews rather than filmed interviews allows the interviewees to be more comfortable and frank allows for more informative interviews.
In addition 'Amy' doesn't shy away from the serious difficulties Amy had with depression drug abuse and bulimia and adds to the realistic and honest portray of her life the documentary represents. Moreover the documentary never falls into the trap of sensationalizing Amy's life and problems which often happened during her time as a celebrity. Rather, the audience are presented with a funny, sharp but ultimately complicated people, whose death and personal problems can't be easily explained by a single factor.
However has come under criticism from Amy's father Mitchell Winehouse and on and off parent Blake Fielder who interpreted the film as placing blame for Amy's death partly on them. However I would contend that the film simply presents the life of a troubled but impossibly talented singer in a non-judgemental and respectful way.
Overall 'Amy' is one of the best films as well as documentaries of the year, which has a lot of real and raw emotion, wonderful music and by the end you'll be reaching for tissues because the film makers have made you feel as if you've lost a dear friend.