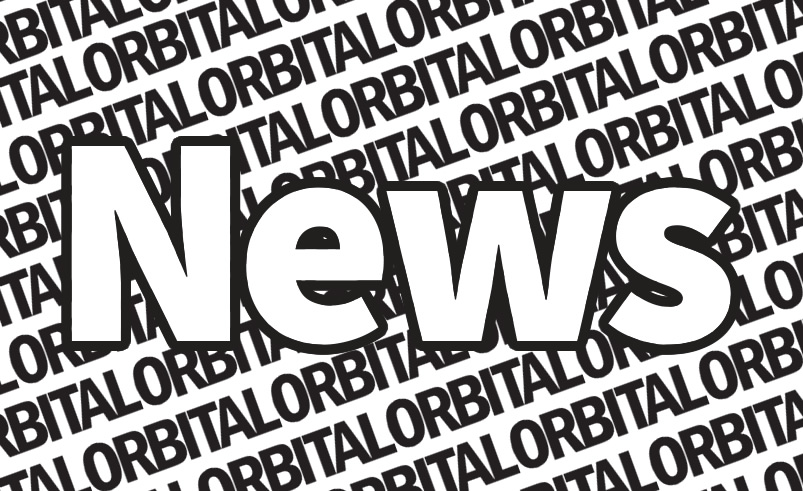 Dear Students,
On 23 June, voters will decide in a referendum whether or not the UK continues to be a member of the European Union. The result will affect all our futures. We represent a number of academic disciplines, as well as a range of political persuasions. We strongly encourage everyone who is eligible to register and to vote, whatever their position in the debate. At the same time, it is our sincere view that Britain should remain in the EU. In this letter, we outline our reasons for supporting continued membership.
First, the economy. Britain is presently part of the world's largest single market: nearly 50% of British trade is with the rest of the EU, and it is estimated that over three million jobs in this country are connected to membership. But the EU is far more than a free-trade area.  Membership gives UK citizens the right to live, study and work in 27 other European countries. It guarantees progress towards equal pay for men and women. It provides us with common environmental and food-safety standards, security of food supply, consumer protection and a floor of basic employment rights. The EU also provides significant resources for scientific research that benefit British universities.
Second, politics.  The EU is a force for progressive values. It champions our civil and political rights, and has outlawed discrimination based on gender, race, sexuality or disability. Although it has its shortcomings, the EU is subject to more democratic accountability than any other international organisation. Crucially, membership allows us to influence EU laws.  It also allows us to play a role in reforming the EU's institutions and procedures. Were Britain to leave the EU, it might be allowed to stay in the single market, but it would no longer have a say on deciding its rules or shaping its future.
Third, people. The right of free movement for EU citizens hugely benefits the UK. It boosts our economy and enriches us culturally. Universities in particular benefit from the rights of students and world-class researchers and teachers to move freely. Moreover, many hundreds of thousands of British people live, study and work in other EU countries. We will all be poorer if we lose this right.
Fourth, regional peace and stability. The EU has helped to keep the peace in Western Europe since its foundation. Before 1945, Europe was regularly devastated by conflict and war. Economic interdependence now makes war unthinkable between member states. The EU has also promoted the consolidation and spread of liberal democracy, in post-war Germany and Italy, in post-authoritarian Spain, Portugal and Greece, and most recently in post-communist Central and Eastern Europe. For these reasons, the EU was awarded the Nobel Peace Prize in 2012.
In short, the economic, political, cultural and strategic benefits of remaining in the EU are enormous. Membership underpins peace and prosperity in our part of the world and vastly improves our lives. To us the choice is clear, which is why we are supporting remaining in the EU.
Yours,
Dr Nicholas Allen, Reader in Politics
Dr Joana Almeida, Teaching Fellow in Sociology
Professor Richard Alston, Professor of Roman History
Dr Stephanos Anastasiadis, Lecturer in Sustainability
Professor Dan Anderberg, Professor of Economics
Dr Michael Bacon, Senior Lecturer in Political Theory
Dr Jesper Bagger, Senior Lecturer in Economics
Professor Rachel Beckles Willson, Professor of Music
Dr Daniel Beer, Senior Lecturer in Modern European History
Dr Giacomo Benedetto, Senior Lecturer in Politics
Professor James Bennett, Professor of Media Arts
Professor Daniela Berghahn, Professor of Film Studies
Dr Mark Berry, Senior Lecturer in Music
Professor Derek Blundell, Emeritus Professor of Geophysics
Professor Laszlo Bogre, Professor in Plant Cell and Molecular Biology
Dr Veronique Boisvert, Reader in Physics
Dr Jens Bolte, Reader in Applied Mathematics
Dr Victoria Bourne, Senior Lecturer in Psychology
Professor Andrew Bowie, Professor of Philosophy and German
Dr Donna Brown, Senior Lecturer in Employment Relations and Managerial Economics
Professor Mark Brown, Professor in Evolutionary Ecology and Conservation
Professor Ian Candy, Professor of Geography
Dr Benedetta Cappellini, Senior Lecturer in Marketing
Dr Daniel Carey, Postdoctoral Research Associate in Psychology
Dr Elisa Carrus, Postdoctoral Teaching Associate in Psychology
Dr Christie Carson, Reader in Shakespeare and Performance
Dr Lorenzo Cavallaro, Reader in Information Security
Professor Sandra Cavallo, Professor of Early Modern History
Professor Andrew Chadwick, Professor of Political Science
Professor Justin Champion, Professor of the History of Early Modern Ideas
Dr Andreas Chatzidakis, Senior Lecturer in Marketing
Dr Philip Chen, Lecturer in Biomedical Sciences
Professor Arnaud Chevalier, Professor of Economics
Professor Carlos Cid, Professor of Information Security
Professor Neil Conway, Professor of Organisational Behaviour
Dr Ruth Cruickshank, Senior Lecturer in French
Professor Polly Dalton, Professor of Psychology
Dr Antara Datta, Lecturer in International Relations
Mr Rhys Davies, Senior Lecturer in Media Arts
Dr Fabrizio DeDonno, Lecturer in Italian
Professor Veronica della Dora, Professor of Human Geography
Professor Rainer Dietmann, Professor of Mathematics
Dr Mike Dolton, Senior Lecturer in Geography
Mr Mike Dormer, Senior Lecturer Media Arts
Dr Szonya Durant, Senior Lecturer in Psychology
Professor Gavin Drewry, Emeritus Professor of Public Administration
Dr Tom Dyson, Senior Lecturer in International Relations
Professor Robert Eaglestone, Professor of Contemporary Literature and Thought
Professor John Ellis, Professor of Media Arts
Professor Matthias Eschrig, Professor of Physics
Professor Francesco Feri, Professor of Economics
Professor José Fiadeiro, Professor of Computer Science
Dr Robert Fitzgerald, Reader in Business History and International Management
Dr Pierre-Olivier Fortin, Lecturer in Economics
Professor Manolis Galenianos, Professor of Economics
Dr Julia Gallagher, Senior Lecturer in Politics and International Relations
Mr Adam Ganz, Reader in Media Arts
Professor Helen Gilbert, Professor of Theatre
Dr Liz Gloyn, Lecturer in Classics
Professor Michael Gold, Professor of Comparative Employment Relations
Dr Maris Goldmanis, Senior Lecturer in Economics
Ms Gillian Gordon, Senior Lecturer in Media Arts
Professor Helen Graham, Professor of Modern Spanish History
Professor Christopher Grey, Professor of Organisation Studies
Professor Sandra Halperin, Professor of International Relations
Professor Daniel Hamermesh, Professor of Economics
Professor Ruth Harvey, Professor of Medieval Occitan Literature
Dr Harriet Hawkins, Reader in Geography
Mr Chris Howorth, Senior Lecturer in Organisational Strategy
Dr Rob Hughes, Senior Lecturer in Psychology
Dr Grégoire Ithier, Lecturer in Physics
Dr Alana James, Lecturer in Psychology
Professor Vincent Jansen, Professor of Mathematical Biology
Dr Emily Jeremiah, Senior Lecturer in German and Gender Studies
Dr Stefano Jossa, Reader in Italian
Dr Nikolas Kauer, Senior Lecturer in Physics
Dr Innes M. Keighren, Reader in Historical Geography
Dr Johannes Kinder, Senior Lecturer in Computer Science
Dr Christos Kremmydas, Senior Lecturer in Greek History
Dr Endrit Kromidha, Lecturer in Entrepreneurship and Innovation
Professor Barry Langford, Professor of Film Studies
Dr Jonas Larsson, Senior Lecturer in Psychology
Dr Elli Leadbeater, Reader in Molecular Ecology
Dr Bryce Lease, Senior Lecturer in Drama and Theatre
Professor Gerhard Leubner, Professor of Plant Biochemistry
Dr Ruth Livesey, Reader in Nineteenth-Century Literature and Thought
Dr Enrique López-Juez, Senior lecturer in Plant Development
Dr Melanie Lührmann, Senior Lecturer in Economics
Dr Olga Luzón, Lecturer in Clinical Psychology
Dr Carolyn McGettigan, Reader in Psychology
Dr Edward Madigan, Lecturer in Public History
Dr Andrea Mammone, Lecturer in Modern European History
Professor Keith Martin, Professor of Information Security
Dr Arantza Mayo, Lecturer in Hispanic Studies
Professor Mandy Merck, Professor of Media Arts
Dr Alice Milner, Lecturer in Geography
Dr Alister Miskimmon, Reader in European Politics and International Relations
Professor Jay Mistry, Professor of Environmental Geography
Professor Fiona Moore, Professor of Business Anthropology
Professor Anna Morcom, Professor of Ethnomusicology
Dr David Morritt, Reader in Aquatic Ecology
Mr Rudolf Muhs, Senior Lecturer in European History
Professor Wolfgang Müller, Professor of Isotope Geochemistry
Dr Philip Neary, Lecturer in Economics
Dr Lara Nettelfield, Senior Lecturer in International Relations
Professor Helen Nicholson, Professor of Theatre and Performance
Professor Brita Nucinkis, Professor of Mathematics
Professor Ben O'Loughlin, Professor of International Relations
Mr Justin O'Brien, Senior Lecturer in Strategy and Marketing
Dr Gül Berna Özcan, Reader in International Business and Entrepreneurship
Dr Adrian Palmer, Research Officer in Physical Geography
Dr Alexis Papazoglou, Lecturer in Philosophy
Professor Kenny Paterson, Professor of Information Security
Professor Giuliana Pieri, Professor of Italian
Dr Steve Portugal, Senior Lecturer in Animal Behaviour and Physiology
Dr Anna Posazhennikova, Lecturer in Physics
Dr Geraint Price, Senior Lecturer in Information Security
Dr Robert Priest, Lecturer in French History
Professor Kathy Rastle, Professor of Cognitive Psychology
Professor Chris Rees, Professor of Employment Relations
Dr Jessie Ricketts, Senior Lecturer in Psychology
Dr Rüdiger Riesch, Lecturer in Evolutionary Biology
Dr Leonardo Rinaldi, Senior Lecturer in Accounting
Dr Rebecca Roache, Senior Lecturer in Philosophy
Professor Eric Robertson, Professor of Modern French Literary and Visual Culture
Dr Juan Pablo Rud, Senior Lecturer in Economics
Professor Chris Rumford, Professor of Political Sociology and Global Politics
Professor Alessio Sancetta, Professor of Economics
Professor Rüdiger Schack, Professor of Mathematics
Dr Catherine Sebastian, Senior Lecturer in Psychology
Dr Jonathan Seglow, Reader in Political Theory
Dr Hugh Shanahan, Senior Lecturer in Computer Science
Professor Anne Sheppard, Professor of Ancient Philosophy
Dr Will Shüler, Teaching Fellow in Drama and Theatre
Professor David Simon, Professor of Development Geography
Dr James Sloam, Reader in Politics and International Relations
Dr Kaat Smets, Senior Lecturer in Politics (Quantitative Methods)
Professor Chris Smith, Professor of Organisation Studies and Comparative Management
Dr Giovanni Sordi, Lecturer in Physics
Professor Mike Spagat, Professor of Economics
Professor Laura Spence, Professor of Business Ethics
Dr Efrossini Spentzou, Reader in Latin
Dr Tim Stevens, Teaching Fellow in International Relations
Professor Gillian Symon, Professor of Organisation Studies
Dr Shzr Ee Tan, Senior Lecturer in Music
Dr Hannah Thompson, Reader in French
Dr Varyl Thorndycraft, Senior Lecturer in Geography
Dr Ashley Thorpe, Senior Lecturer in Theatre
Dr Allan Tomlinson, Senior Lecturer in Information Security
Dr Ija Trapeznikova, Senior Lecturer in Economics
Professor Manos Tsakiris, Professor of Psychology
Dr Cristian Vaccari, Reader in Politics
Dr Sigrun Wagner, Senior Lecturer in International Business and Sustainability
Mr Nik Wakefield, Teaching Fellow in Drama and Theatre
Professor John Wann, Professor of Psychology
Dr Dawn Watling, Senior Lecturer in Psychology
Dr Anna Whitelock, Reader in Early Modern History
Professor Nathan Widder, Professor of Political Theory
Dr Martin Widmer, Reader in Pure Mathematics
Professor David Williams, Professor of Performance Practices
Professor Katie Willis, Professor of Human Geography
Dr Karl-Andrew Woltin, Teaching Fellow in Psychology
Dr Agnes Woolley, Lecturer in Contemporary Literature
Dr Rafael J. Yáñez-Muñoz, Reader in Advanced Therapy
Dr David Yuratich, Lecturer in Law
Professor Johannes M. Zanker, Professor of Neuroscience
Dr Jinghan Zeng, Lecturer in International Relations
Dr Anica Zeyen, Lecturer in Strategy and Sustainability
Professor Elizabeth Schafer, Professor of Drama and Theatre Studies
Dr Daniel Le Heron, Reader in Earth Sciences
Dr Jürgen Adam, Senior Lecturer in Structural Geology