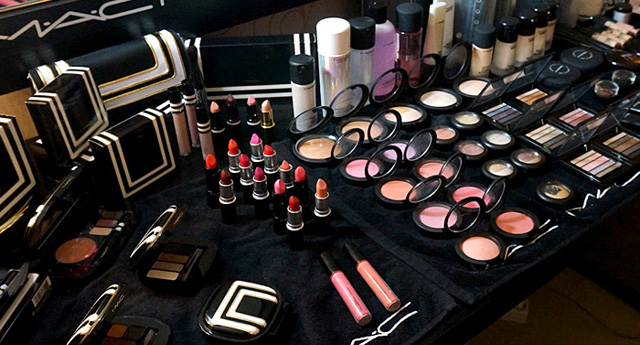 For decades the beauty industry has received criticism for being overwhelmingly white, neglecting to provide for a diverse range of skin colours. In the 1940s there were makeup lines for black women but they focused on using products to lighten skin which were cunningly presented as being blemish creams. Moving to 1975, an article was published in Black Enterprise reporting on Revlon's line of foundation, lipstick and blush for black women and Clairol's introduction of the grand total of two makeup shades for darker skin. In 1990 Maybelline began 'Shape of You', makeup for black women, but this didn't even last a decade. It appeared Maybelline only introduced this range as they saw an opportunity for profit rather than to cater for all women.
Now, we may have seen progress in the makeup industry but it is still not enough. Social media has provided a platform for women to speak out against the beauty industry. Beauty bloggers, Youtubers and people on Twitter have been able to post about the inherent racism within the makeup business.
Last year, BareMinerals revealed a line of concealers named Complexions Rescue, featuring 16 shades but just two shades for darker skin. Social media users noticed this and criticism filled Twitter and Facebook, with tweets stating that BareMinerals clearly viewed dark skin as an 'afterthought'. This issue of makeup lines providing just a few shades for dark skin tones is not one confined to BareMinerals. Makeup companies often have few options for dark skin tones, causing women of colour to argue that dark skin still comes in multiple shades.
Although some makeup companies cater for dark skin, it is largely the higher priced makeup lines and women of colour argue they cannot find the right makeup for their skin tone in high-street shops, meaning they often have to pay double the price for foundation. Just last month it was noticed that Maybelline were selling six shades of their foundation in the UK, compared to twelve in America. Maybelline were using British model Jourdan Dunn to advertise a foundation of which she could not buy for herself in a high-street store because it would not come in a shade to match her skin tone. Blogger Nadia Gray wrote 'Even though I am annoyed by this I am not surprised, this is an issue that plagues any woman who is not white. Getting anything to suit your skin tone from global beauty brands is almost impossible. I, like so many other black women, have to buy high-end foundations and concealer because billion-dollar beauty corporations simply don't cater for us.'
Despite the appearance of progress in the beauty industry there is still a long way to go until black women are catered for on the same level as white women. Hopefully there will come a time when shades for women of colour are just as common as shades for white people meaning that they do not have to spend excessive amounts of money for the same product.