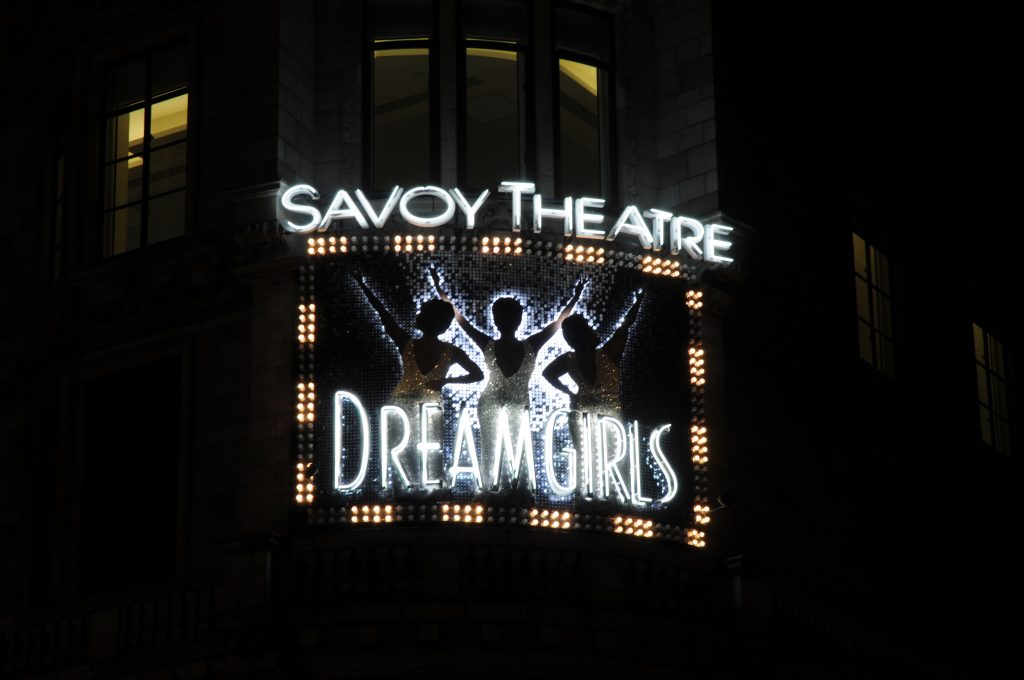 Dreamgirls, a brilliant musical that opened in October 2016 at The Savoy Theatre on the West End stars Glee's Amber Riley and tells the story of a group of African American singers in the 1960s trying to make a name for themselves.
I had the opportunity to see Dreamgirls last month at the Savoy theatre and, not having seen the original movie that the show is based on, I wasn't sure what to expect. What I found was an amazing spectacle of bright lights, beautiful costumes and spectacular music, used to tell the story of these young women who struggled to make a name for themselves while having to deal with the societal pressures of beauty and race in the male-dominated world of music.
Amber Riley, with her powerful voice, played the role of Effie White, the lead singer of 'The Dreamettes'. For those who've seen the movie, you'll recognise that Amber Riley plays the role that Jennifer Hudson occupied while Liisi LaFontaine plays Deena Jones, the same character that Beyonce Knowles plays. The show and movie were adapted from the 1981 Broadway musical of the same name, inspired by the real-life history of an R&B singing group, The Supremes.
The show follows Effie and 'The Dreamettes' as they are picked out by the manipulative Curtis Taylor Jr (Joe Aaron Reid). He gets them a gig as the backup singers for Jimmy Early (Adam J Bernard), a solo soul singer but wants to skyrocket them to success as 'The Dreams', with a new look and a new sound. Curtis gets Deena Jones (LaFontaine) to sing lead as she is fairer-skinned, skinnier and has a lighter pop-focused voice that Effie doesn't.
While weekend performances in premium seats go for over £100, day-time matinees and mid-week evening shows can go for as little as £20, making it an affordable treat for RHUL students who wish to make the trip into London to see this dazzling show. Another option is the Today Tix Theatre Lottery that has front-row tickets going for £15, a slim but viable chance to see amazing West End Theatre shows.
If you have the chance to see this breath-taking musical before it finishes its extended season in October 2017, I urge you to take it; nothing beats live performance.