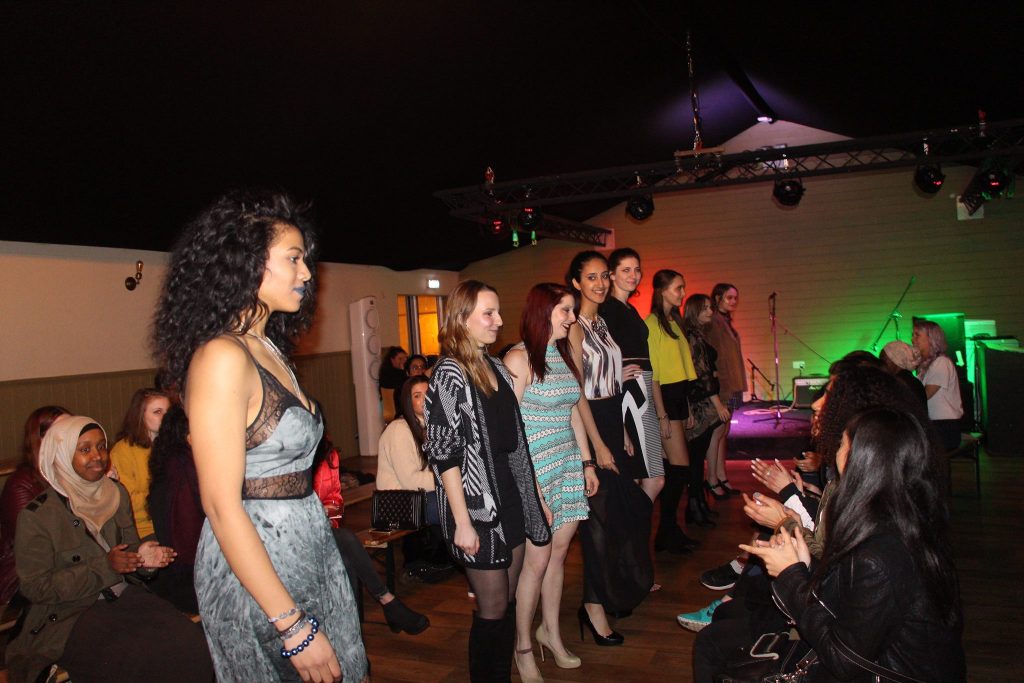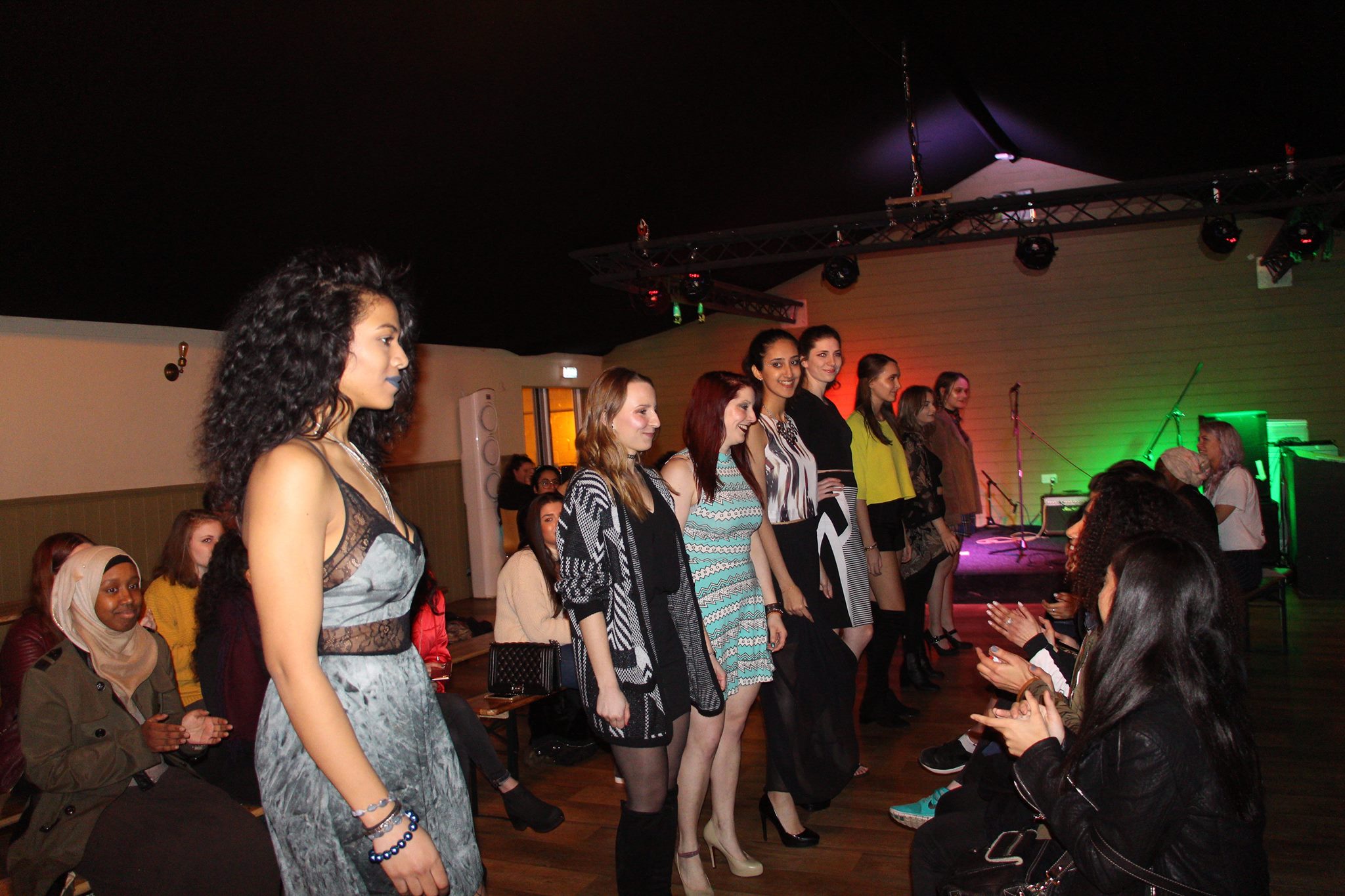 Kathryn Pearson reviews the Reel Fashion Show: a collaboration of societies' designers and performers.
Set in Stumble Out under hazy lighting and the soft scent of perfume, the Reel Fashion Show radiated elegance from the outset. The collaborative event was organised by Reel Music, Textiles and Fashion Society, and CoppaFeel, with guest appearances from Dance, Sustainability, Cheerleading and Band Society. The spectacle of artists and designers colluding under one roof was certainly a night to remember, and displayed RHUL student's innovation and creativity at its finest.
The evening kicked off with an introduction from Textiles' Rakaya Fetuga and Fashion's Rachel Foster, who outlined the inspiration behind each of the three catwalks. The first, a spring/summer collection of swimsuit designs from Fashion Society, was an original take on classic holiday attire. Timeless high-waisted shorts were paired with crochet-knit bikini tops, creating a soft bohemian look that was accentuated by careful rib detail. The designs also featured retro floral prints in vibrant colours, attentively modernised with mini dresses and wide-leg trousers to enshrine the flavour of summer. Evening-wear was also included, with traditional denim being reworked with multi-layered tones of colour, reminiscent of the electro-funk style of the 80s.
The show was carefully interspersed with musical performances from a diverse range of singers. From alternative folk numbers, to heavy-bass tracks, to sombre ukulele songs, the variety of live entertainment kept the evening fresh while maintaining the lively atmosphere. Dance Society also featured, with a performance from Burlesque. Dressed flirtatiously in black bodysuits, the members staged a well-rehearsed and seductive dance to Paloma Faith's 'Upside Down.'
The second catwalk was equally impressive as the models playfully paraded the line to the sound of Bowie's 1980s hit 'Fashion.' All the items were handmade and featured edgy and original designs, including stylish bell sleeves, understated open-back blouses and an elegant revamp of the little black dress. The final catwalk saw Fashion Society's authentic re-fashioning of second-hand clothes centring around geometric styles. The bold patterns and kaleidoscopic textures ended the night in a striking showcase of the designers' talent.
The societies of RHUL came together to fundraise for Reel Music's chosen cause, the National Autistic Society. The night marked the end of their Bold In Blue campaign, in which each member wore something blue everyday throughout the month of February. With the help of the fashion show, the campaign raised an outstanding £224, all of which will be donated to NAS, who provide support for individuals and families who are affected by autism. With the ninth annual World Autism Week spanning from 27 March to 2 April, the show came at an essential time for students aiming to raise awareness of autism.
For more information on NAS, the work they do, or how you can get involved, visit autism.org.uk.
Photo Credit: Natalya Firdaus