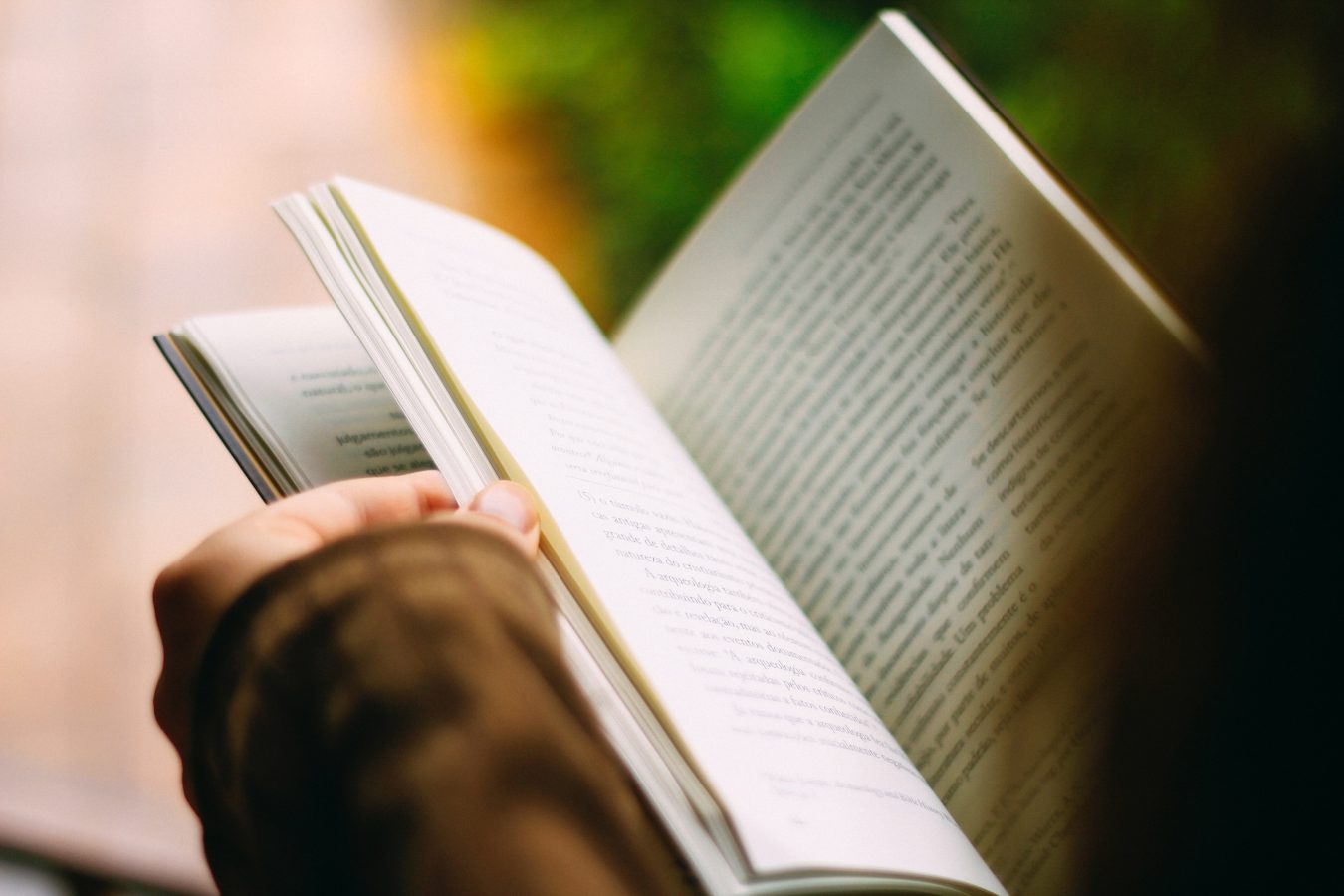 Becca Bashford tells us about the feminist book subscription box we all should have, Books That Matter, and interviews its founder.
In early December, I attended the Books That Matter launch party at The Book Club in Shoreditch.  I was greeted by a group of friends and helpers excitedly pointing me to a table of feminist merchandise and a raffle in aid of 'This is Our Period', the room buzzing with excitement about the panel which was about to start. I was then introduced to Molly Masters, the founder of Books That Matter and quite frankly – an absolute sweetheart. She told me to grab a drink and make myself comfortable in the swanky underground bar while she prepared her opening speech and questions for the panel of authors and publishers.
If you haven't heard of Books That Matter, don't worry. They've only been around for four months, but their success has been astronomical. Simply put, Books That Matter is a monthly subscription box which includes a book and a few gifts  – which have so far included notebooks, mirrors, pins, tote bags or beautiful pieces of art – all created by women or non-binary artists.
The literature featured in the boxes cover a range of topics, included but not limited to: feminism, race, class, and gender. The aim of Books That Matter is clear – to empower and inspire women and girls through literature.
The panel featured Rachel Edwards: author of the forthcoming novel, Darling, "which charts the fast-evolving relationship between a black British woman, Darling, and her white stepdaughter, Lola, "opening on the day of the Brexit vote", and Umi Sinha, and author of Belonging, a novel featured in the November box which "tells the interwoven story of three generations and their struggles to understand…a troubled history steeped in colonial violence".
Daisy Buchanan was also on the panel. She is a writer and the host of 'You're Booked.  Additionally, the panel featured Ana Sampson McLaughlin, the author of poetry anthology "She is Fierce" – which features 150 poems by women: "From suffragettes to school girls, from spoken word superstars to civil rights activists, from aristocratic ladies to kitchen maids, these are voices that deserve to be heard."
These wonderfully talented, funny and insightful women spoke about a variety of topics, such as what its like to be a woman in the literary world, the importance of literature to give a voice and platform to marginalised groups, and the experiences that shaped their paths to writing. The panel was informative and fascinating, but above all it was heartfelt.
After the panel, I spoke to the woman behind it all: Molly. We spoke about what inspired her to start Books That Matter, why "white feminism" should be left in 2018, why she believes literature is the most powerful tool to empower and inspire, and why access to literature is crucial to those from working class/poorer backgrounds – a luxury which Molly believes to be unfairly accessible to those in higher education. I left The Book Club feeling elated, and quite honestly quite emotional.
As someone who has been passionate about literature since I was a small child, its incredible to experience something like Books That Matter. Books That Matter really is more than just a subscription box – each book opens your eyes to different cultures, different voices, and above all different perspectives.
Buying a Books That Matter box is more than just a nice gift for yourself or a friend, it supports a wider culture of learning about different world-views through literature, amplifying the voices of those who have a story to tell, and most importantly of women supporting women. •
What inspired you to start BTM?
I was inspired to do this after a lightbulb moment after a seminar about women in lit, my seminar group were filled with this sense of how diversity has progressed since the 18th century and how they were featured in literature and history, I felt sad that so people outside of universities who don't have access to higher education wouldn't know about these things – I felt that all women deserve to know about it, whatever background they are from. I did an internship at Cosmo where we worked a lot with subscription boxes – which I'd never really seen before – and I thought 'this is a really fun concept.'
Why do you think literature is the best way to empower and inspire?
We live in a world where, even though technology is progressing, we have a society where we still prefer physical books, we hold on to that archaic form of learning and I feel like literature is a place where we can create new worlds and represent new people and escape from society – while learning something new. I think that's so important … literature is a way to tell a story and experiencing new worlds, and I think thats so important – especially if you haven't lived that experience, or putting yourself in the shoes of someone else and their lived experience.
What's your vision for the future of BTM?
We've only been going for 4 months, so we just want to expand our subscribers- at the moment we're at 600 which is crazy! Broadly speaking, BTM is more than a subscription box, we want to be a publishing house, and we want to introduce a children's subscription box to empower and inspire younger people through diverse literature. This has been the vision from the start.
Gow would you define your feminism, and BTM's feminism?
We certainly aren't the first people to say this, but If its not intersectional we don't want to hear it. We've met so many 'white feminists' through this, people come to us like "I looooove feminism, I need one of your t-shirts!". Wearing a t-shirt doesn't make you a feminist. If you only have white authors on your blog, or instagram, that doesn't make you a feminist, that makes you a work in progress. Being a feminist means representing the work of ALL women and beyond women – so including trans people and non-binary people. It means supporting everybody.
How do you find the books/authors featured in your boxes?
We work really closely with publishers, before this all happened I went to a lot of publishing events. The London Literary festival was a real step-in – I was lucky because I reached out to the organisers and said 'I don't have a million dollars to come to this event', it was really expensive. One really important thing if you want to learn more about books/publishing/ even start a book shop, don't be afraid to ask for tickets to these events – make sure you assert yourself into these spaces.
What are you reading at the moment?
I am re-reading 'What a time to be alone' because its my bible, it has so many aspects of female relationships. I'm also reading a book which was part of my dissertation on female reproductive rights in dystopian literature – it's the Cambridge Companion to dystopian literature. I love critical theory – everyone calls me a nerd for loving it but I'm like – I paid a good amount of money to be a nerd! Don't come for me! •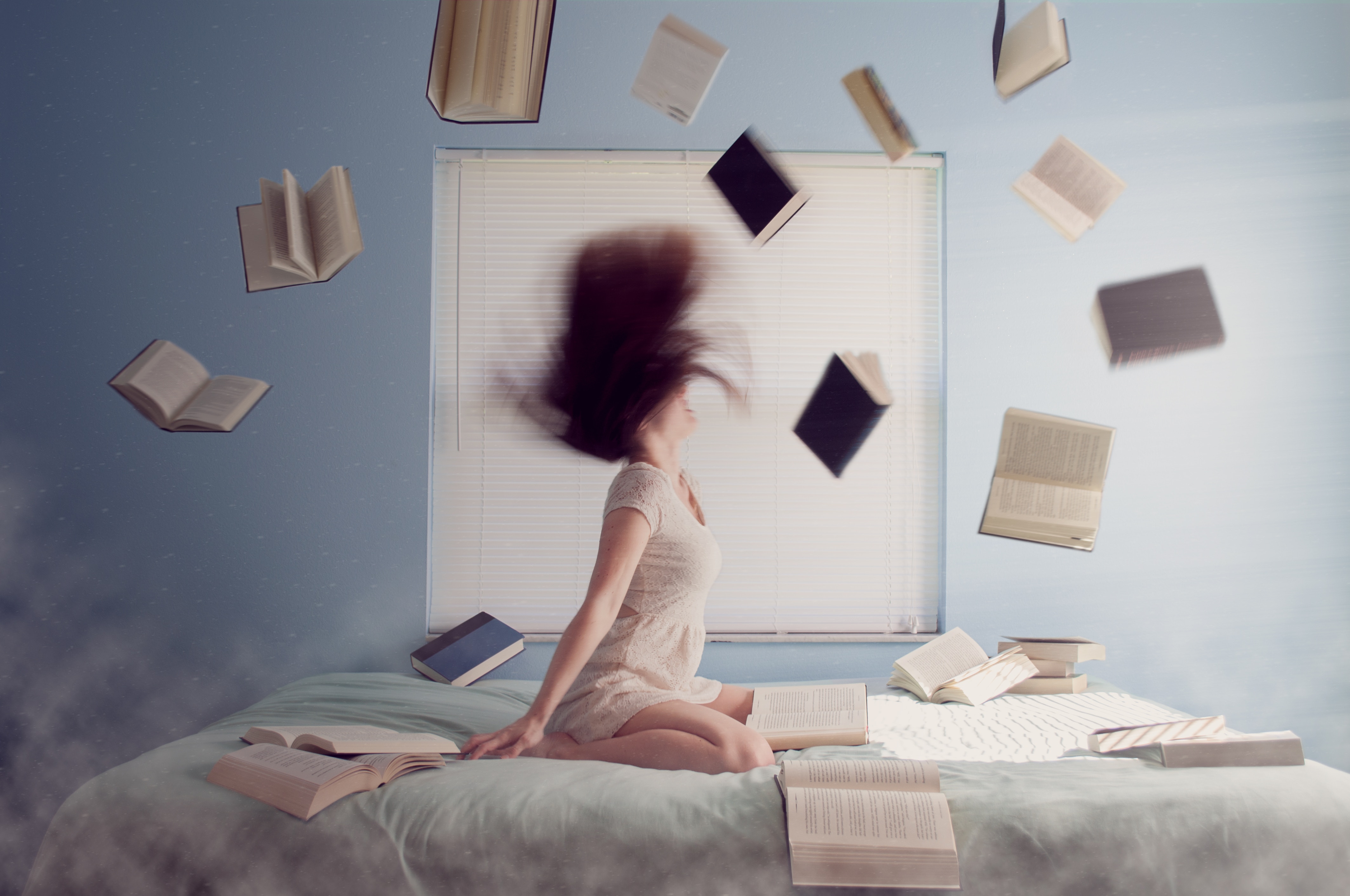 by
Modupe Reis writes about her new mental health campaign, designed to combat exam stress and help us all to take better care of ourselves.
This error message is only visible to WordPress admins
Error: No connected account.
Please go to the Instagram Feed settings page to connect an account.