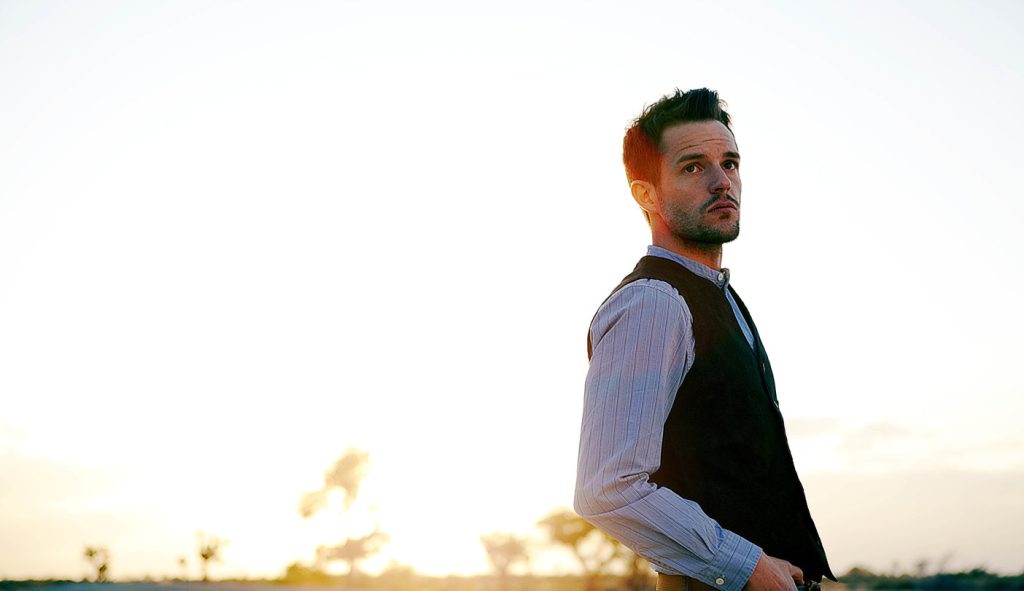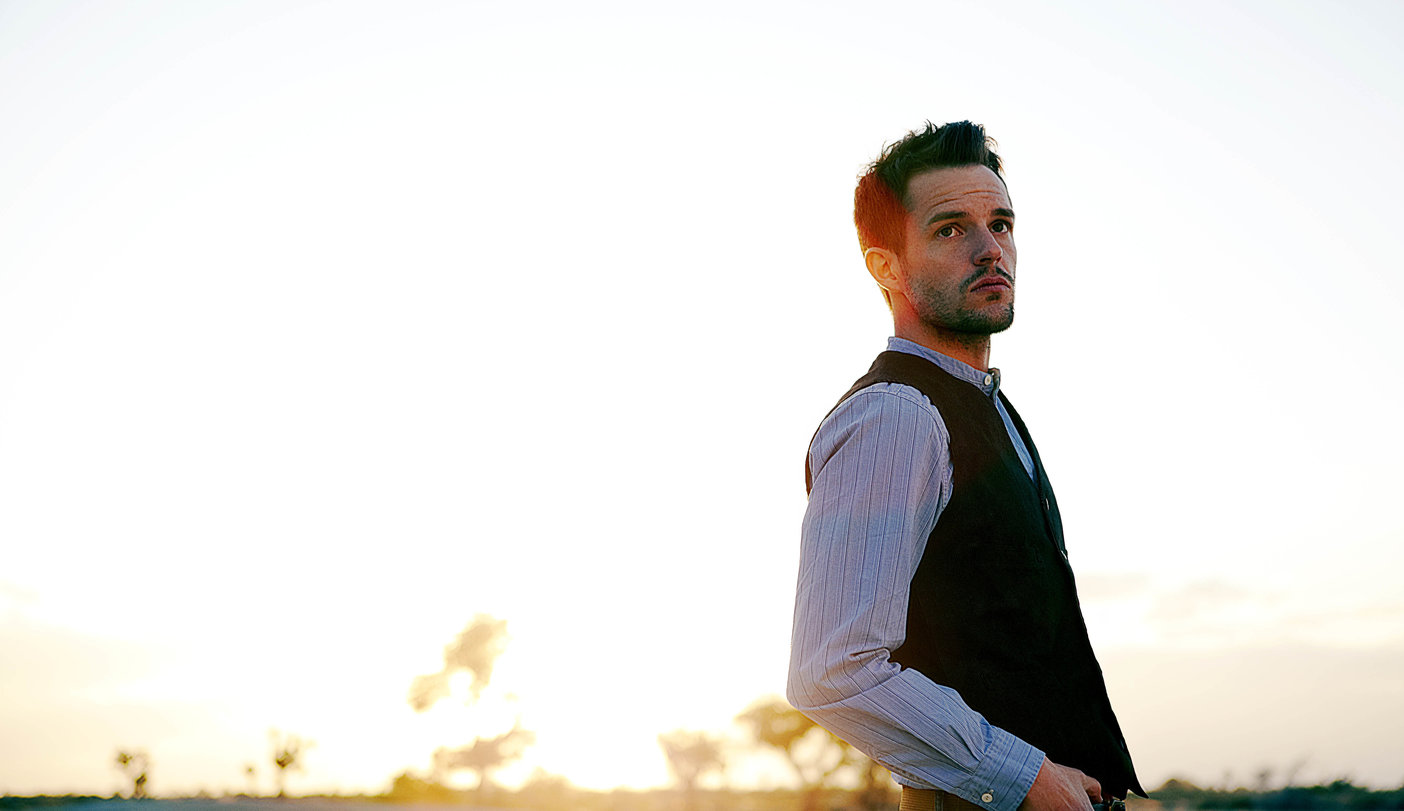 The Desired Effect is Brandon Flowers' new solo album, released in the UK on Tuesday, May 18.
Even if far from The Killers' emblematic alternative-rock style, it shares with the band the same unpredictability, because it likes to play and experiment with all the nuances of rock and pop music, always with surprising results. In collaboration with the famous producer Ariel Rechtschaid, Brandon has created a composite and varied musical repertoire, a versatile collection of songs that covers an interesting range of the sub genres of pop/rock music. The instrumental beats of 80's synth-disco alternate with a hint of 90's reminiscences of new wave rhythms and the massive, driving presence of choruses reverberating through the whole album under Brandon's clear and powerful voice.
The upbeat, melodic 'Dreams Come True' is the opening track of the album, and 'Can't Deny My Love' the first single released. 'I Can Change' surprises us in featuring Pet Shop Boys frontman Neil Tennant, who recorded the song line "And when you're looking for a change/ I'll be what you're looking for" on a voicemail message. The song almost seems to talk about Flowers' chameleonic music style and mirrors the 1984 'Smalltown Boy' by Bronsky Beat.
'I Still Want You' is about a love that faces all the issues of modern times, "climate change and debt", "nuclear distress", "hurricanes and floods" and goes beyond all of them: "I still want you/ even more than I did before".
With the ballad 'Between Me And You' Brandon explores family roles and responsibilities as the "man of the house" – something that, he agreed in an interview, is an "old-fashion concern" other than being an unconventional topic in music, but he is proud of it.
The album switches to darker tones with the sinister and creepy 'Lonely Town', which probably owes some inspiration to The Police hit 'Every Breath You Take'.
'Untangled Love' hosts The Killers' drummer Ronnie Vannucci – "Felt like a good fit to have a little bit of that Killers DNA on the record" said Flowers. The closing track, 'The Way It's Always Been' has what Brandon calls his favourite album lyrics: "Everybody sitting around waiting for the sun to come again….".
It's not easy to label Brandon's album: The Desired Effect is a little bit of everything pop-rock, a sort of magic box of experimental music where optimistic and melodious tunes are mixed with dark, melancholic undertones. Among its most negative reviews the album was criticised as the exaggerate portrait of an eccentric singer, a blending of chaotic excess that at its worst turns into cheesiness and pedantry. On the other hand, many good things were said about it. According to Rolling Stone magazine, The Desired Effect is "something rare — the best straight-up pop album made by a rock star in recent memory" and is positively rewarded as the result of thoughtful musical choices thanks to Flowers' ambitious art, his ability to reveal the multifaceted aspects of pop and evolve through more and more appealing and sophisticated music.
The album seems to be having already a great popularity, and not just amongst the public – in a recent twit Pet Shop Boys congratulated on Flowers' success as the LP is number one in the official UK album chart.
The Killers' frontman is known for his boyish charm, but he is not just a 'pretty face' – on stage his performances always show his most energetic and passionate side. As a competitive, hard worker he aims high and refuses to fall into the cliché of what a rocker should be like: "You want your rock star to be messed up. I got nothing for ya", he said in a recent interview with NME magazine.
It seems like his second album reflects a little more confident singer and songwriter, a new identity that is made of experimenting without holding back through sounds never used, but also of what is always dear to him: Las Vegas scenarios act as a background for the whole album.
Brandon Flowers already has big plans for The Killers' future, and a bands' reunion is expected soon. But, for now, he is in the limelight with his second solo album – and it seems like he has already achieved the desired effect.