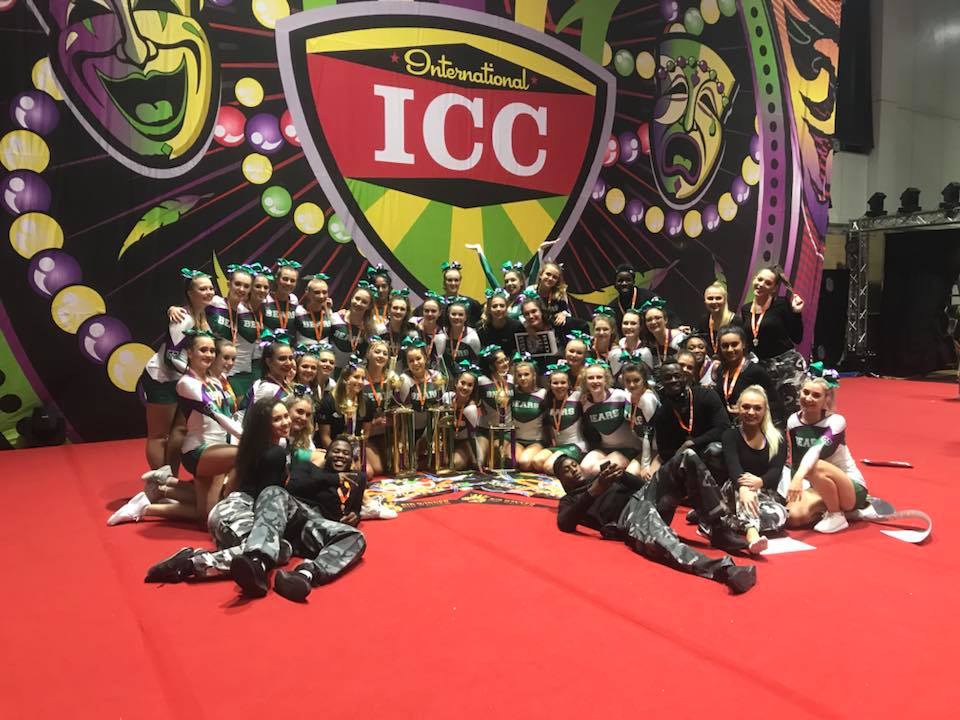 Sports and Socs Editor Louisa Wicks reports on RHUL's Cheerleading Club's latest achievements.
2017 was an amazing year for Royal Holloway Cheerleading. After bouncing back from a difficult season in 2016, the Bears went on to win Grand Champions at the University Nationals in Birmingham last February. This year, they were aiming to continue their winning streak from a truly memorable season.
On Sunday 4 February, the club gathered at Guildford Spectrum Leisure Complex for their first competition of the season. As it was a relatively small competition, ICC Southerns allowed the teams to perform their routines for the first time in front of a judge's panel. Also, there are a huge number of first years on the team this year – the Seconds Team is made up almost entirely of freshers. Southerns was an excellent introduction to the world of competitive cheerleading and was a good opportunity to practice for the much larger University Nationals. Both hip hop and jazz came first in their divisions, with hip hop taking home overall dance grand champions. This success continued with cheer, with both teams winning in their divisions and the Firsts Team receiving overall cheer grand champions. With a grand total of six trophies, the day ended on an extremely high note. The club had started the season with an extremely successful competition, and had proved to the cheerleading world that they were a force to be reckoned with.
On Sunday 18 February, the club travelled to Birmingham's Genting Arena. The Future Cheer University Nationals was a huge competition, with university teams from all over the country competing to take home the trophies. When the awards ceremonies arrived, hip hop continued their amazing season with a win in their division. Becoming national champions was a huge moment for Shelby Hannon, whose two years as hip hop captain ends this year. Jazz took home the fifth place trophy in a hugely competitive division, which was an amazing achievement. The cheer teams continued this successful streak later on in the day – the Seconds Team came forth out of twelve in a very tough division, and the Firsts Team came second. To find out more I spoke to Shannon Winslade, who has worked unbelievably hard as president for the past two years.
"Royal Holloway Cheer's comp season has defied any expectations we had of ourselves. Leaving our regional competition winning every division and gaining two grand champion places was an incredible feeling and motivated us to work that bit harder for nationals."
"Although our first team didn't regain their national win, they got a higher score and fought for a routine that at times wasn't going as anticipated. With only 5 points away from gaining all round level 2 grand champions, we know they are in with a good chance at ICC nationals. Jazz again exceeded their score, delivering a beautiful routine which had to be re choreographed after an injured dancer could no longer compete. This team showed how with hard work and team spirit they could still deliver a wonderful piece and we are so proud of them. Our second cheer team filled primarily with first time cheerleaders excelled in their performance, hitting every stunt and gaining a higher place in overall rankings then last year, we know they are now full of even more motivation to do even better next time."
"A personal highlight for me this year has been the hip hop team, to have boys within cheer this year has been so fun, the team are the most supportive and display so much showmanship at competitions. Their INSANE routine catches so much attention at competitions and their national win was completely deserved!"
"We are so eager not only to show off our routines with sideline this weekend, but also to spend four weeks perfecting and cleaning up our routines as we compete in one additional national competition this season and varsity, hoping again to bring home many more trophies!"
The Bears are hoping to continue their successful season at the ICC British Open Cheer and Dance Nationals in Nottingham on Sunday 18 March, before ending their season with Varsity.
The club's annual showcase takes place this Sunday, 25 February at 5pm in the sports hall.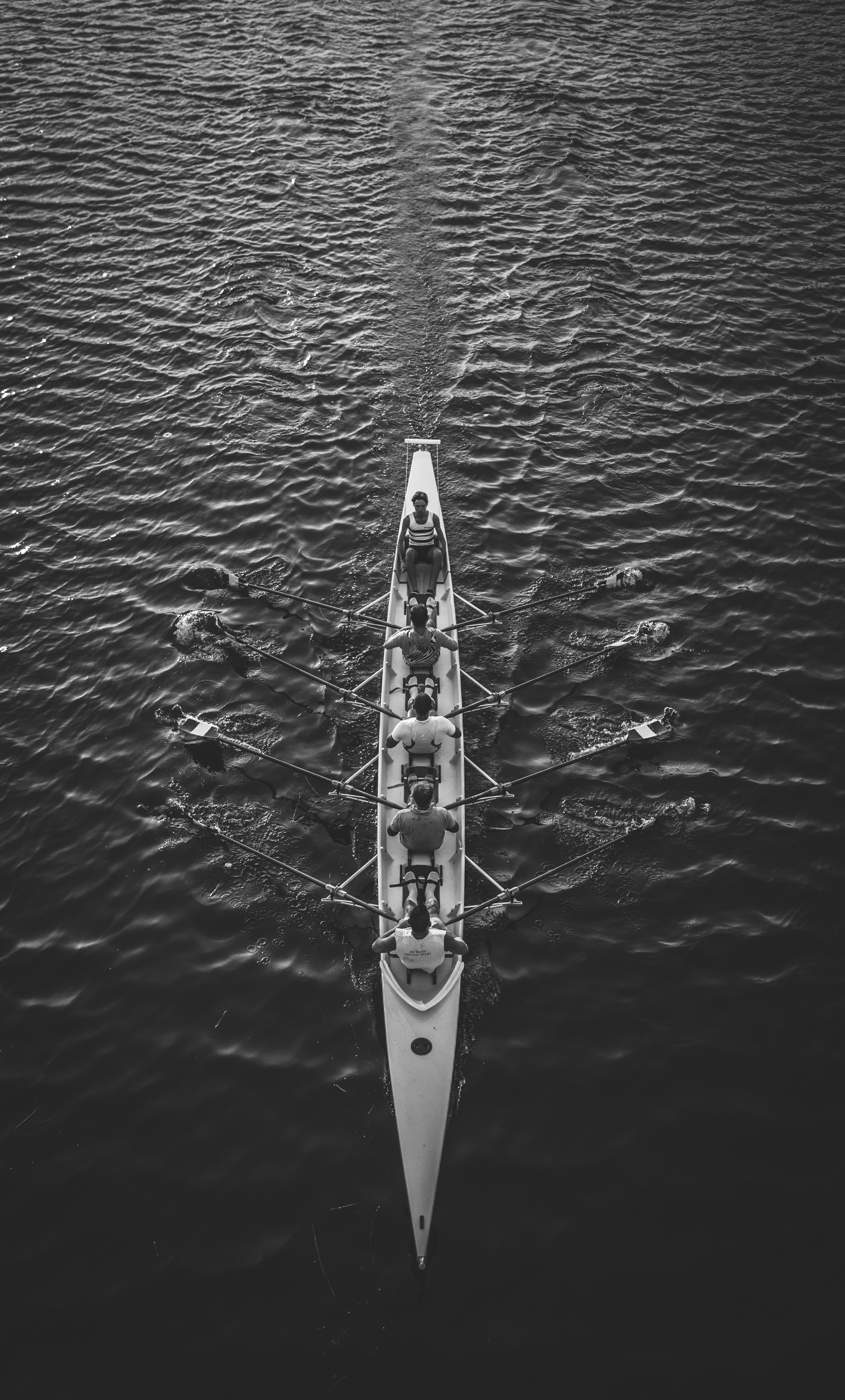 by
Michele Theil writes about one team's ambition to row across the Atlantic.