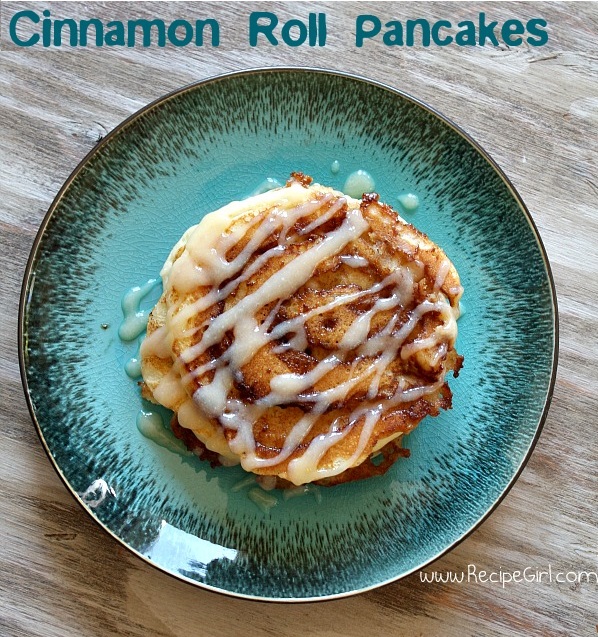 It's February! It's Pancake Day!
Forget Valentine's Day, Pancake Day the most important day in February. Instead of boring old crepes this year, why not try something a little different?
Cinnamon Swirl Pancake Recipe
Pancake batter
If you're in a rush then you really can't go wrong with Pancake packet mix, follow the instructions and you're good to go! Nevertheless, here is the how to make the pancake mix:
• 120g all-purpose flour
• 2 teaspoons baking powder
• 1/2 teaspoon salt
• 240ml milk
• 1 Tablespoon vegetable oil
• 1 large egg, lightly beaten
This mix can be used to make normal pancakes as well as Cinnamon ones. For Cinnamon swirl pancakes, you will need to make a couple of extra things:
Cinnamon Filling
• 100g butter (melted)
• 135g packed light brown sugar
• 1 tablespoon ground cinnamon
Pancake Glaze (optional)
• 4 Tablespoons butter
• 125g Icing sugar
• 57g cream cheese
• 1 teaspoon vanilla extract
How to make
1. Mix all the ingredients for the cinnamon filling together and leave to thicken slightly whilst you make the pancake batter.
2. For the pancake batter, sieve the dry ingredients in one bowl and whisk the milk and oil in another. When the dry ingredients are fully mixed, create a little hole in the middle of the mixture and add the egg. Mix until the egg is fully incorporated into the mixture.
3. Next, in a jug whisk the milk and oil together. Add this bit by bit to the pancake mixture to ensure a smooth and lump free pancake batter.
4. Cream Cheese glaze: heat the butter and cream cheese until melted. Add the vanilla and the icing sugar and whisk until smooth.
5. Heat and grease a frying pan on medium heat. Whilst the pan is heating up put the cinnamon filling into a sandwich bag and snip a hole in one corner. You now have a makeshift icing bag!
6. Scoop some of the pancake mixture onto the saucepan and, using squeeze a spiral of the cinnamon onto the top of the pancake. If you don't have, any sandwich bags then use a spoon to drizzle a swirl onto instead.
7. When the surface of the pancake bubbles slightly, flip it with a spatula and cook until lightly browned on the other side (about 1-2mins). Take the pancake out and put on a plate so you can cook another.
8. Serve still warm with the glaze poured on top.
Enjoy!
(Adapted from 'The Recipe Girl' & 'Life in the Lofthouse')