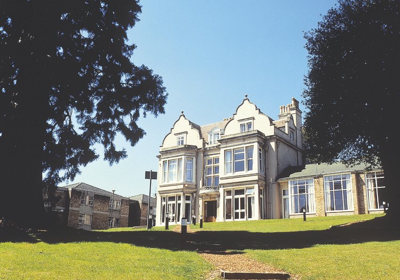 With the end of the Christmas holidays, it is so exciting to be back on campus! You carry those heavy suitcases, craving to get to your warm, cosy room and have a nice, hot, relaxing shower after having travelled (most probably) for hours. How wonderful it is then to find your room cold and the hot water, well, missing. Yes, this is a small part of what Kingswood 1 residents have been experiencing for the 6 weeks!
According to an e-mail from Campus Services, during our vacation, the central boilers that service blocks A, B and C suffered a major breakdown, resulting in there being neither heating nor hot water. Since then we regularly receive e-mails, informing us that they are trying to fix it, but it is not easy and we should be patient. However, with the days getting colder, it is not easy to be.
Campus Services installed temporary boilers in order to improve the situation, but they are were not felt at Block B for weeks. Moreover, each room was provided with a small electric radiator, but due to problems with the electricity, we are unable to have radiators powerful enough to actually heat our rooms. As a person who lives with a room-mate I have to share a radiator, when in fact they are not useful even for a single room.
Campus Services also tried to make our situation bearable by providing us with blankets and hot water bottle, for which we waited two weeks. We were given tea and coffee for free for several days and we started getting our dinners for free which, of course, is welcomed, but not enough at all – trust me, there is little pleasure in eating hot meals while you are freezing in your own room.
In some parts of the building, the situation is already better, but there are many 'cold spots' left. As a result I learned how to shower with cold water in January and how to wear five sweaters simultaneously. My roommate got sick several times, and I am sure she is not the only one.
It would not be a surprise to say that many residents are outraged. Their e-mails to the Campus Services often remain unanswered, and they demand better treatment and a fast solution to the problem. Some students threatened to seek the help of higher authorities if the problem is not dealt with immediately. After all, we are definitely not happy about paying for cold water and even colder rooms.
Even before this problem occurred, many students did not have working radiators at all, but could at least have a hot bath to warm them. Some residents also mentioned having problems with the electricity, meaning sometimes they are left in both the dark and the cold. We are sure that Campus Services are doing what they can to fix the problem and by the time this article is published the situation will be improved, but we have been waiting for a month and a half. How much longer should Kingswood students patiently sit and wait in rooms that are as cold as it is outside? Where does our accommodation money go? Just because we are living, or surviving, in the cheapest accommodation of all, we are paying under the pretence of access to basic utilities.