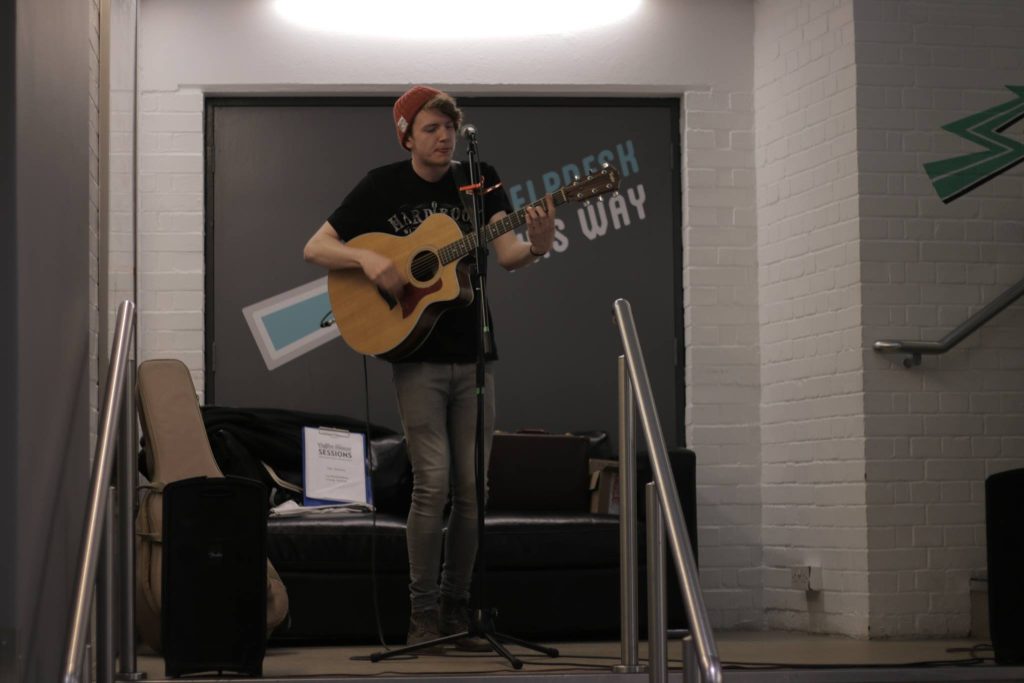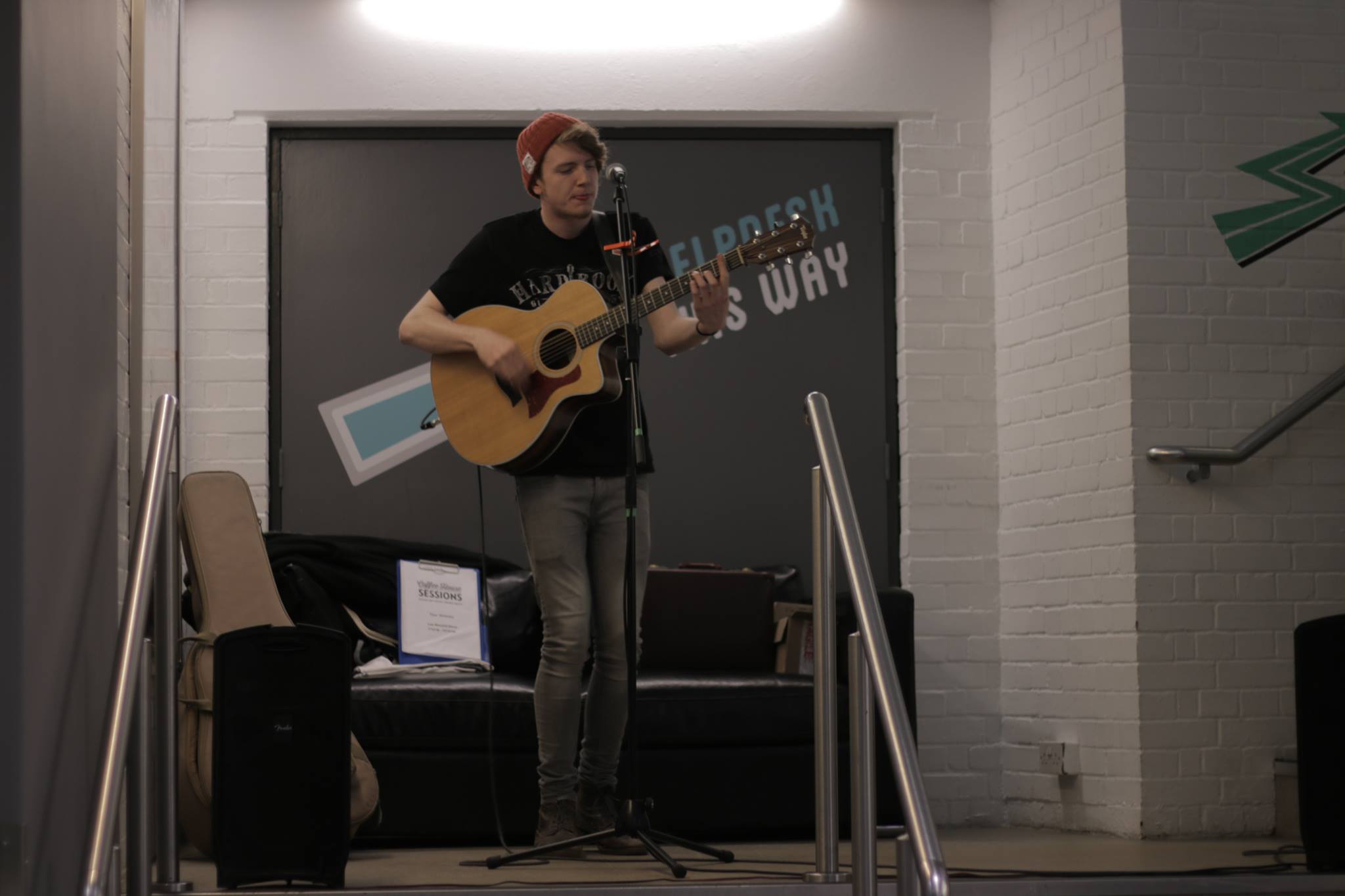 Sumi Bal drops by Coffee House Sessions to check out Lee Rasdall-Dove
This week Tommy's Kitchen welcomed singer songwriter Lee Rasdall-Dove for the weekly Coffee House Session. At only twenty, he has performed over 150 gigs in one year alone. If this wasn't impressive enough, some of these venues include festivals such as Bestival and V Dub Island Festival.
Lee's earthy voice coupled with the smell of burgers wafting through the air makes for a delicious combination, fit for a scene taken straight out of Central Perk. How refreshing it is to see an artist accompanied by only his guitar, leaving the soul focus on his strong vocals and guitar rhythms.
Lee's recently released EP, 'Head in the Clouds' is definitely worth checking out. Paired with a nightmarish yet emotive music video featuring a forest chase with an unhinged looking women- it makes for an interesting watch, with a very catchy song.
His sound is similar to the likes of Ed Sheeran, Ben Howard and Passenger, but at the same time remains original. This originality stems from the diverse range of genres he covers, coupled with thoughtful lyrics with which audiences can easily relate. The genres Lee tends to work in range from indie folk to reggae for a more upbeat twist. One of Lee's greatest inspirations is Passenger, the UK based artist. This influence is evident in Lee's work, especially in his impressive vocal range.
We were lucky enough to sit down with him after his set, and discuss his influences, advice, and surreal past few years. Lee tends to avoid writing about girls, which he did a lot of at sixteen, and instead focuses more on life experiences that audiences can interpret and fit to their own stories. His advice for up and coming artists like himself, would be perform, perform, perform: make the most of open mic nights and get comfortable with the experience. If you're in the mood for something earthy and raw, check him out!
Photography by Arzenia Arabe