The Royal Hollywood Dance Show, hosted by the RHUL Dance Society, consisted of three acts of differing dance styles as well as a few musical performances, all performed to an incredible level. The Dance Society's annual show had dances choreographed to songs from famous films across the ages with rehearsals only beginning 4 weeks ago, an amazing feat for the calibre of performances I witnessed.
While every piece was outstanding in its own way, there were several standout performances that I found to be particularly amazing and deserving of recognition.
'Inside The OR', a competition street dance choreographed by Dance Society President Eden Brown, had dancers in surgical scrubs and masks, dancing to theme songs from medical TV shows.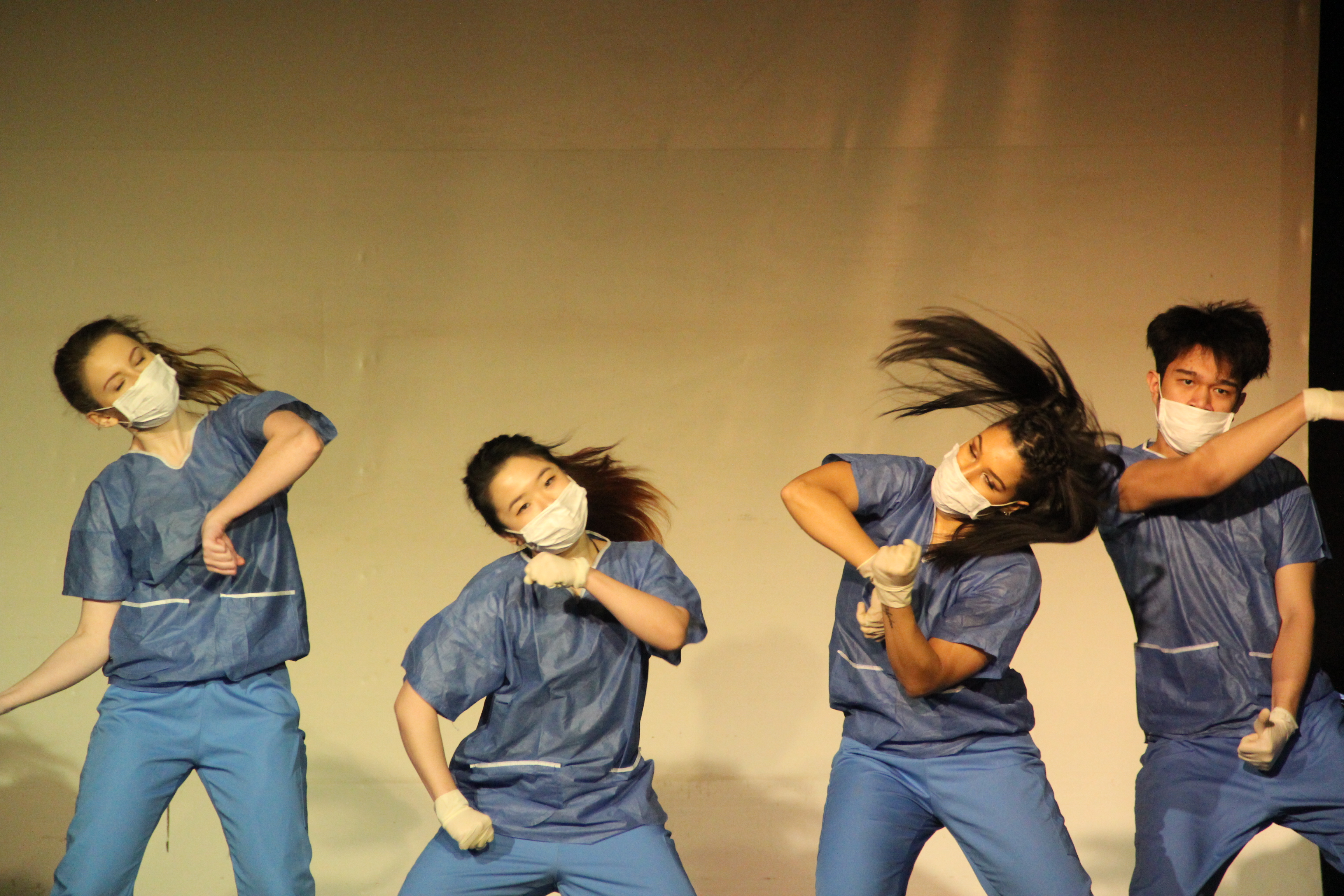 'Upside Down', a Burlesque piece previously performed at A Night At The Theatre last term, was choreographed by Dance Society Treasurer Emily Coombes and involved many female dancers in stilettos, tights and leotards performing a slightly risqué and interesting dance. Lastly, 'Jekyll & Hyde' was a beautiful ballet piece choreographed by Masi Hasegawa and previously performed at competition against other university dance teams, utilizing the music of film composer Hans Zimmer.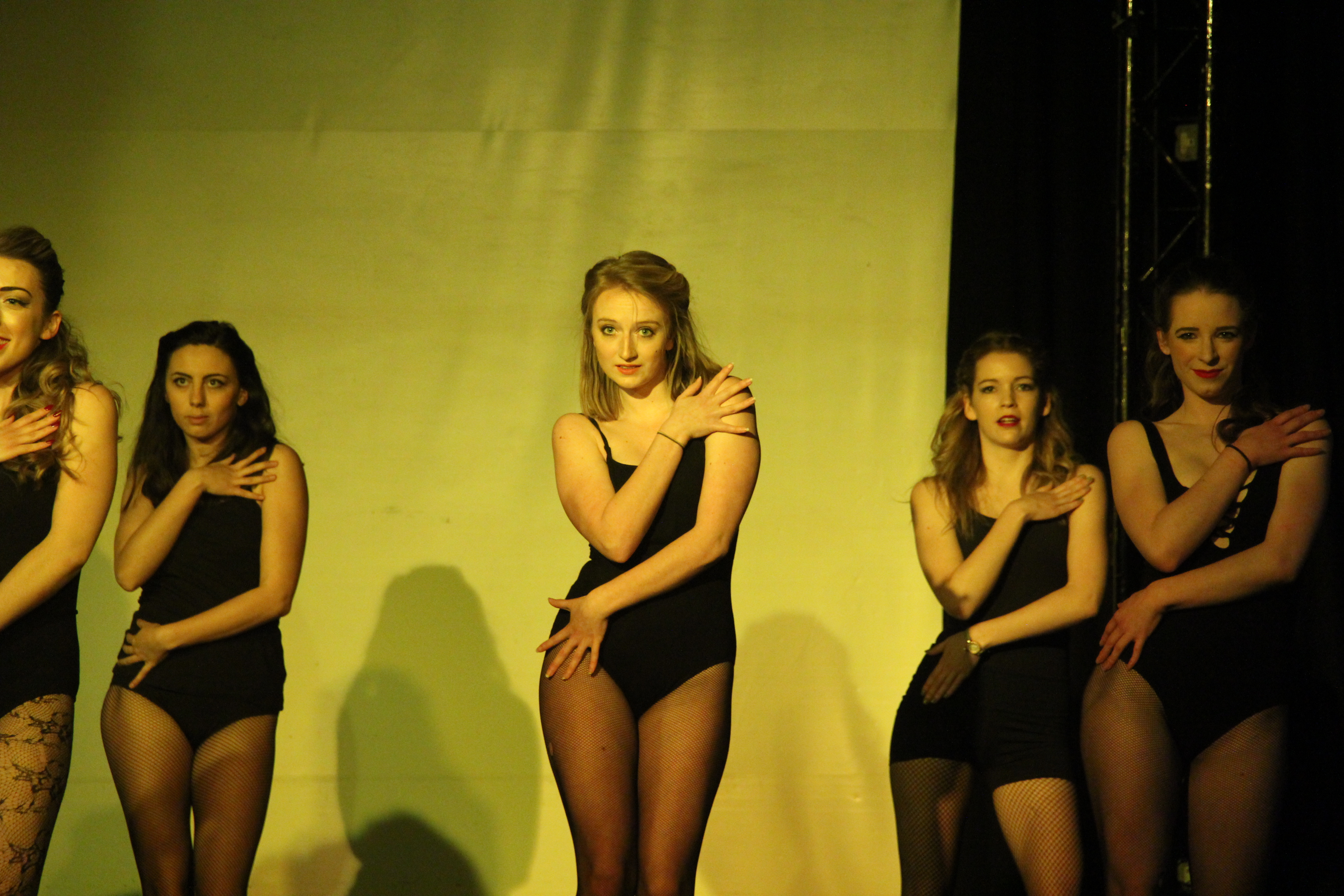 Each act also had a soloist musical performance in order to break up the dance numbers, once again using songs from movies like Christina Perri's 'Jar Of Hearts' and Miley Cyrus' 'The Climb'.
Contemporary piece 'Till It Happens To You', choreographed by Dance Society Events Officer Olivia Timotheou and performed by Anna Irwin and Olivia Timotheou, was an excellent piece portraying sexual violence and verbal abuse. Irwin was covered with words like 'Slut' and 'Whore' while Timotheou was clean, contrasting their experiences with sexual violence through contemporary dance. The piece was performed at a competition earlier in the school year and placed second.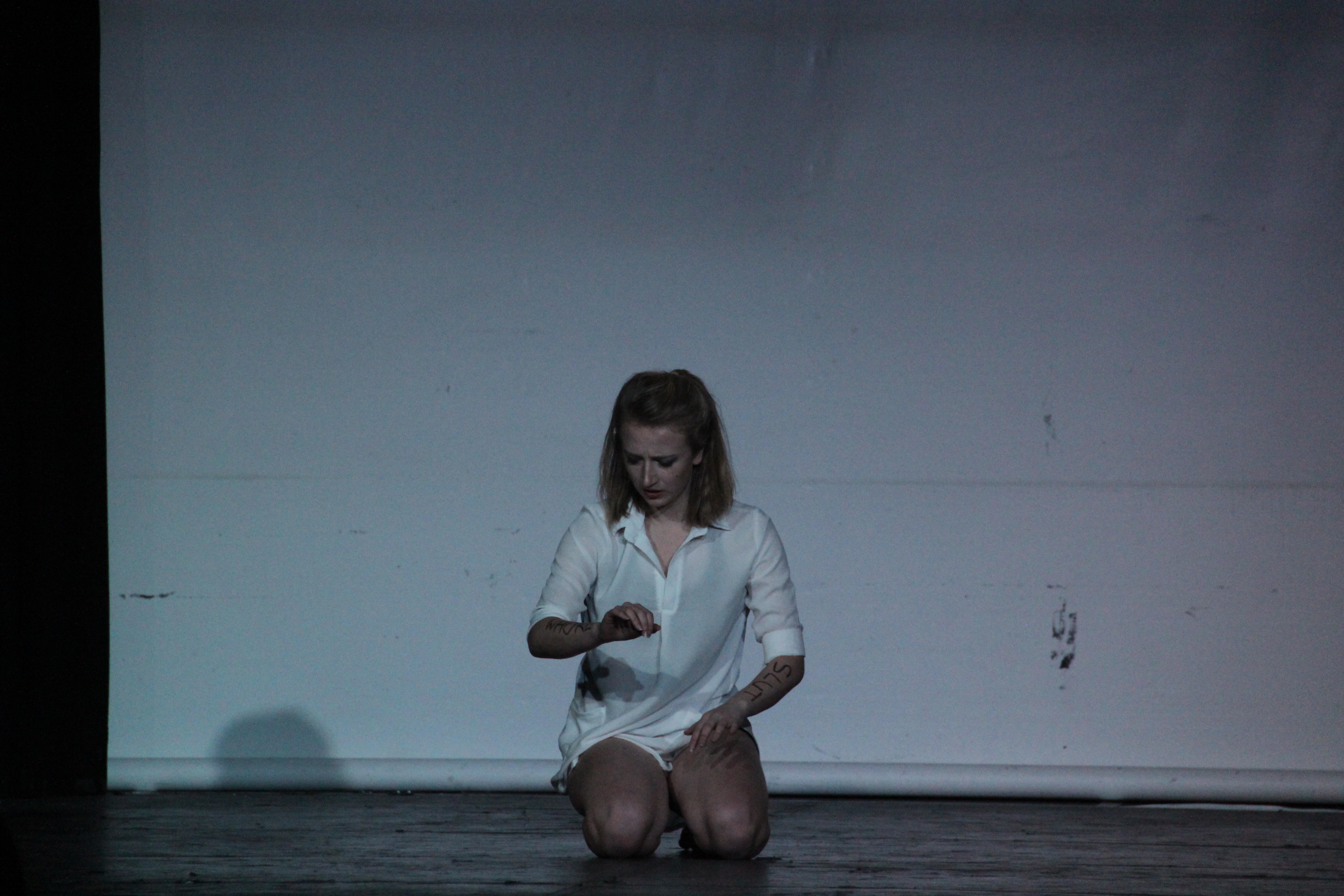 Another street performance that deserved recognition was one choreographed by Cassie Walcott to music from the movie 'Step Up', that met cheers and extensive applause from the audience.
A tap piece that placed first at competition featured 6 dancers, three in suits and three in 50's style circle skirts dancing together in a 'ballroom' to Beyonce's 'Daddy Lessons'. It was particularly interesting as it told a story and with the performers' stunning skills, it is no surprise they placed first in competition.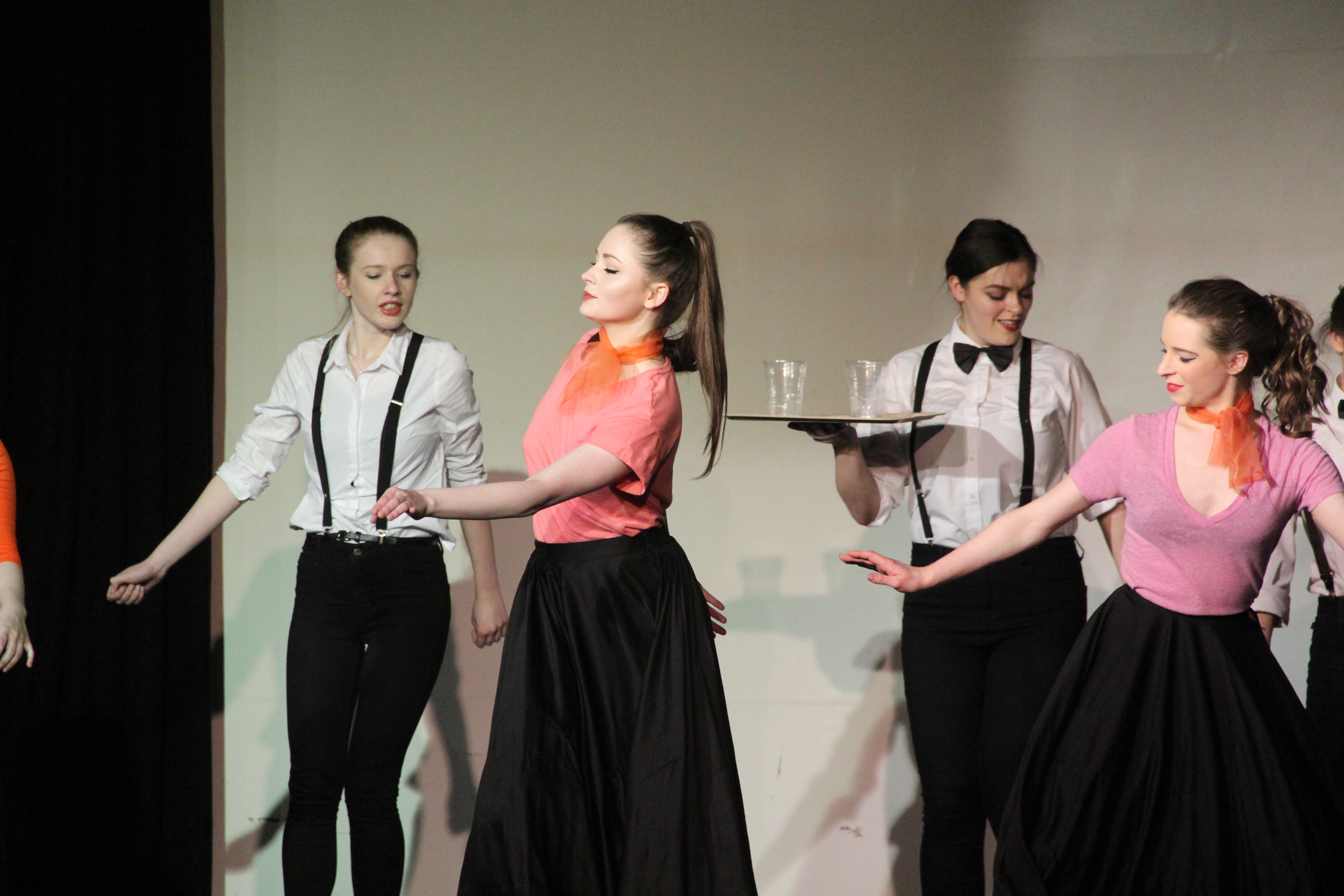 In the third act, there were two standout performances; a contemporary dance piece and a Spanish-inspired Rio performance. The Rio dance was choreographed by Eva Vila and featured each dancer in fringed salsa-style dresses, creating a beautiful display of colours.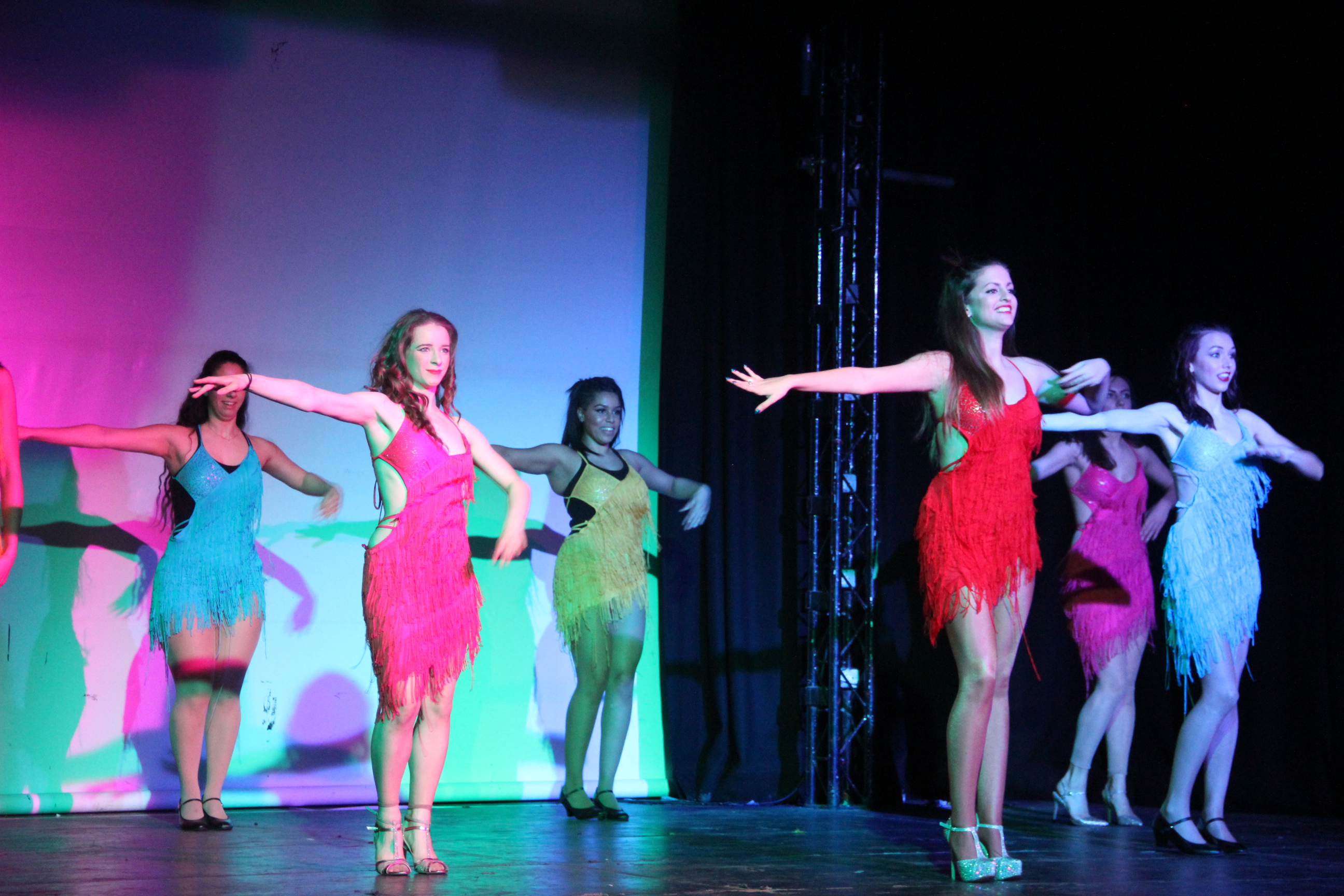 The contemporary dance piece, choreographed and performed by Anna Irwin and Tom Holmes, absolutely stole the show. It was based off of the film 'Ghost' featuring Demi Moore and Patrick Swayze and was performed to the song 'With You' from Ghost The Musical.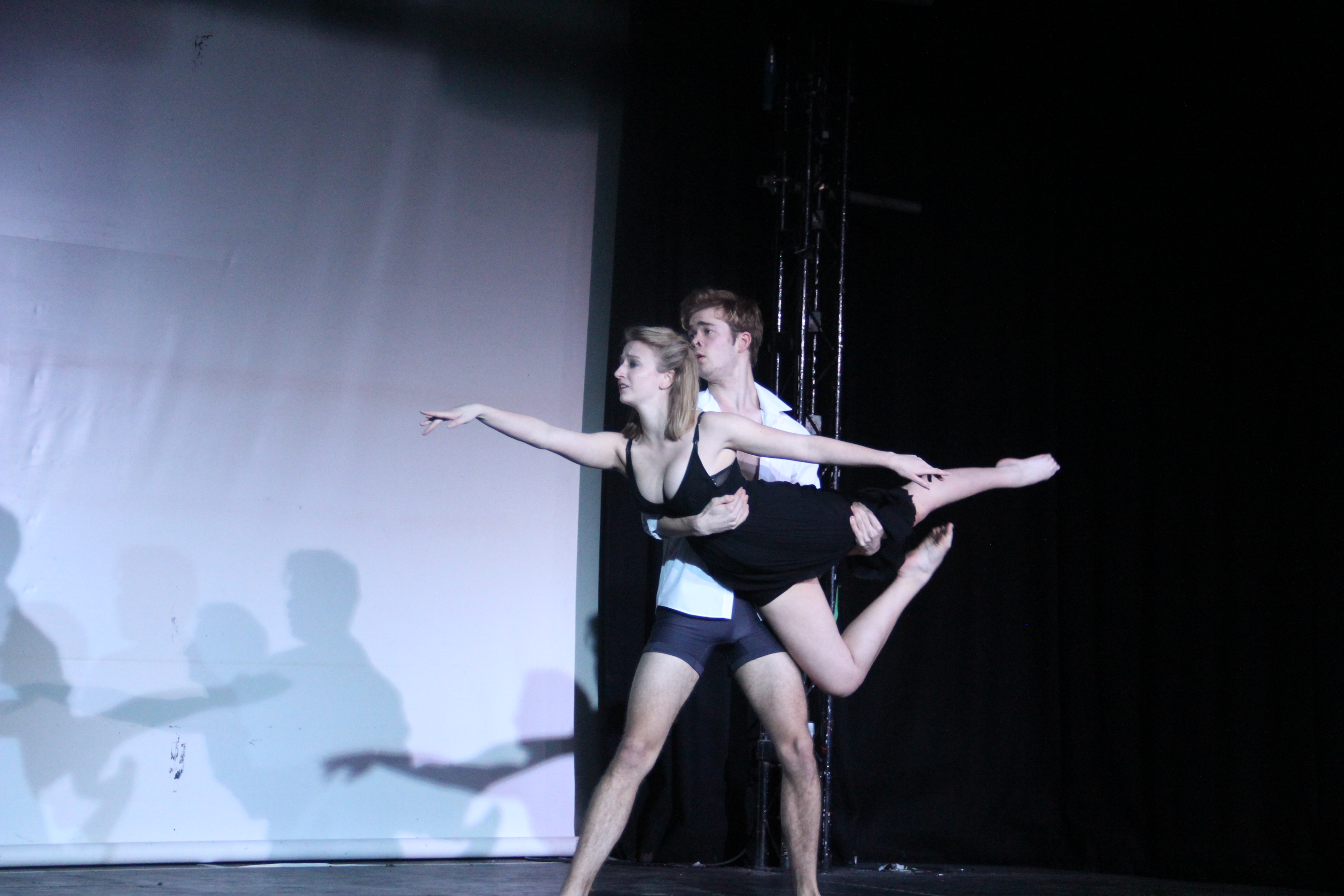 Lastly, the third year students in the Dance Society performed a 'Leavers' dance as this would be their last annual showcase at RHUL which feature 5 distinct styles of dancing; Jazz, Ballet, Contemporary, Commercial and Tap. The finale was 'Time Warp' from the infamous movie Rocky Horror Picture Show, with every dancer involved in doing the 'Time Warp', a wonderful way to end the show.
I talked to President Eden Brown, who told me that she was "incredibly pleased with everyone's commitment over these past four short weeks of rehearsals; both choreographers and cast member alike". She also said that it was "fantastic to see everyone's hard work pay off" and that she hopes "everyone is extremely proud of themselves!"
All in all, the Dance Society did a wonderful job organising the show as well as choreographing and performing their wonderful pieces to an enthusiastic audience.