Designer Dupes: Luxe on a Budget
by
Chloe Hill has got the best alternatives for those luxury items that may be out of your budget.
As students, we all know how real the struggle is when it comes to keeping up with the latest trends. Unfortunately our budgets don't tend to cover designer items, so I have chosen a few shoes and accessories that are particularly sought after at the moment and have offered a high street dupe for a fraction of the price – you're welcome!
I'm going to start off with a belt, and no – it is not the classic Gucci belt! The belt I would like to focus on is the Off White Industrial Belt, which retails for £145. Off White has been gaining a lot of attention on social media lately and naturally the high streets have caught on. Sold at Urban Outfitters, Iets Frans offer a "Slogan D-ring Belt" at less than ten percent of the price at only £14.
Whether you love the tiny sunglasses trend or still associate them with memes, you can't deny that they have completely permeated our Instagram feeds. From Gigi to Kendall to Rihanna, everybody seems to have a pair. Whilst luxe brands like Prada offer the frames for around £300, high street chains such as Boohoo, Pretty Little Thing and Nasty Gal have pages and pages for you to scroll through to find your perfect pair – with most falling under the £10 category. However, if you are really into designer sunglasses, definitely have a browse on the Noughts and Kisses website. From Miu Miu to Dior to Céline, they are always offering a dupe for what's on trend.
Now, when it comes to shoes, I wanted to offer a shoe that's currently trending and one that will remain classic and wearable for years to come.When it comes to the on-trend-shoe of the moment, it would definitely be the Dad Sneaker. What once would have been considered as an ugly and dated style is now being embraced as contemporary and fresh. However if you are on a budget I certainly wouldn't invest in a pair such as Balenciaga's, which retail for about £600, as I imagine these will phase out relatively soon. Instead, why not get yourself a pair of chunky trainers from Missy Empire or Public Desire, which will only set you back about £30.
When it comes to the more classic and durable shoe, the Gucci loafer is not going anywhere. I'm sure we all wish we could afford the timeless Princetown Leather Slipper by Gucci, but for now we'll have to swap the £515 price tag for the more realistic H&M slip-on Loafer for a far more manageable £17.99.
In terms of jewellery, I feel like the Cartier Love Bracelet is always going to be one of those items that everybody seems to want. I remember rolling my eyes a few years ago when I saw that photo of Kylie Jenner wearing about six on one arm, especially when the prices begin at £3500 each. Luckily, Kate Spade saves the day here by offering a "Stone Hinged Bangle" for a much friendlier price of £40, which comes in gold, silver and rose gold.
Fashion doesn't always have to come at a high cost. A little bit of searching can go a long way – without maxing out your overdraft! •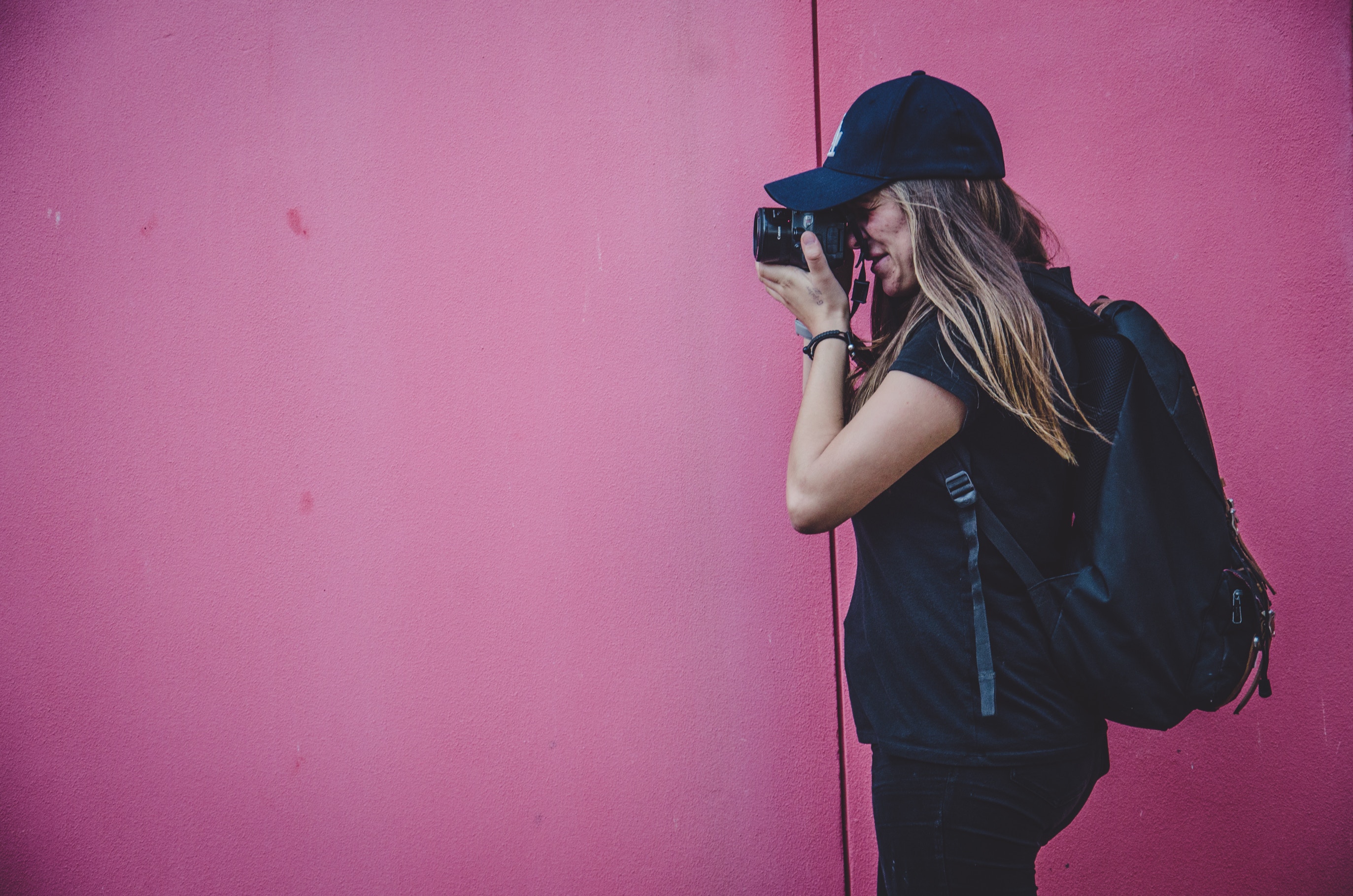 by
Samantha Davis has got you covered for the best Insta photo ops on and off campus.