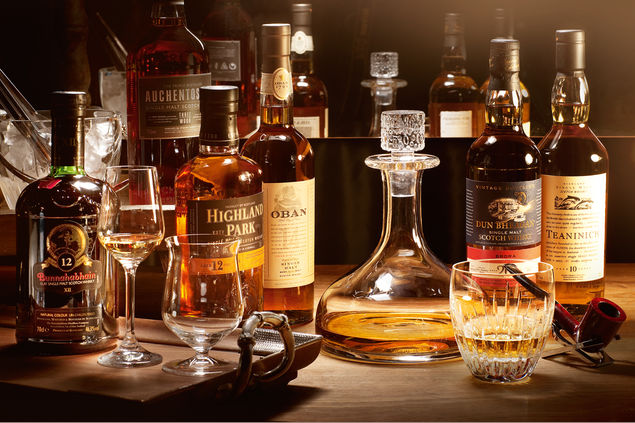 "Your dating history is as smooth as Egyptian Whisky!"
A friend commented last year and although my first reaction was to throw a tumbler full of Jack Daniels in his face I chose to laugh it off, as he was completely correct. I have thought about this comment at various moments over the past year and have come to conclusion that being a single girl at university is nauseating and like a sour whisky the mouth goes numb and you want to spit it out and run!
I have had a 'date, I did not know was a date.' He came round to my flat to cook for me, then spent two hours eating his food whilst dropping it into conversation that he was a virgin. The word awkward doesn't even come close to describing the atmosphere, turning as red as the wine I wanted my empty bowl to swallow me whole.
On another occasion I went on a date with  a guy who was so forceful, or desperate… I shall let you make your own judgement. But, I spent the next day at work wearing bright pink lipstick to hide my bruised lips! Who even knew lips could be bruised?
I come from Leeds, which has recently been voted the best place to date whilst at university so you would think I would have better luck there. Not so!
Although, the dating situation is better with more places to go and things to do than what there is in Egham, I have had some rather stomach-churning experiences there too. From ending up on a double date with a guy's parents, after only a few weeks of dating, to falling out of trees. I've been caught in the middle of family domestics over Sunday lunch. Oh and not forgetting the infamous 'bromances,' where you do not know who is the third wheel and who is in the relationship. Sandwiched onto one side of four-seated picnic table my date literally had his cake and ate it, plus a side of cocktail sausage.
Although the boys outside of university are not as "forward" as those in university, they have a lot of talk and that seems to be it. For most of the boys outside of uni rely on social media and so when it comes to showing their face they tend to have a media melt down and retreat to their computer chairs, shivering in fear at the thought of a face-to-face meeting. This inboxing and whatsapp war enables them to speak to many girls but then stop as quickly as they can swipe left on Tinder. They then brag to their friends in the pub at how many girls they have on the go, but do they really? For when all the bravado disappears it's just a big-mouthed coward and his iPhone.
"You have an ability to attract the mentally unstable!" another friend recently remarked after hearing about my somewhat turbulent summer of dating in Leeds.
What I ask is: can dating at Royal Holloway i.e. Boys from university be smoother than dating those at home i.e. those who are not at university. So I put some lifestyle journalists and myself to this quest. Wiping the slate clean, as they say, I allowed myself to be set up.
At university it went surprisingly well! He was normal and kind; a proper gentleman. Maybe I should not choose men in future as I pick the overly clingy or the media warriors. However, it went so smoothly that I obviously had to take charge to spice up the drama and sabotage myself. Deciding that I could win a wine drinking competition I ended up passing out. So from angel to clown I fell into a mentally unstable stupor… Perhaps whisky is more my taste!
On the other hand, one of the girls got to experience the full vulgarity of a whiskey sour. A, classy, bourbon musician who acted as sour as a jealous understudy, boasting about himself he refused to buy her a cup of tea. Now we are all for equality and take pride in making our own way but, for a guy to insist upon a date to impress then fail in simple, expected, etiquette screams awkward spoilt brat or is overcompensating…
So at home can we have better luck?
Unfortunately we found that when you return home from university everyone tends to know one another and gossip travels quickly. The boys in Yorkshire, I have found, tend to gossip more than the girls and so if you date someone, by the next morning their "bros" know everything that happened. More so than you! They cannot help but to get out their witches cauldron and start to mix. Suddenly the Whiskey Chaser becomes more like a White Russian that lingers around mixed with the bitter sweet of knowing someone well but because of that there comes the baggage of everybody else and the ghosts of dating past.
Therefore, being a single girl at university is a difficult bar to find oneself sat at, and the more sour shots you sample the more you wish to hold out for champagne. Even when you find a perfectly smooth wine or a classic cocktail you easily pick fault. Wishing for sparkle, danger, and celebration yet comfort and safety, your perfect man, like your perfect drink, becomes a rare gem that takes many bars, pubs, cafes and gauche dinners to endure. Although you may loose hope, you will always win a brilliant anecdote and for the most part a JD and coke to numb the embarrassment.