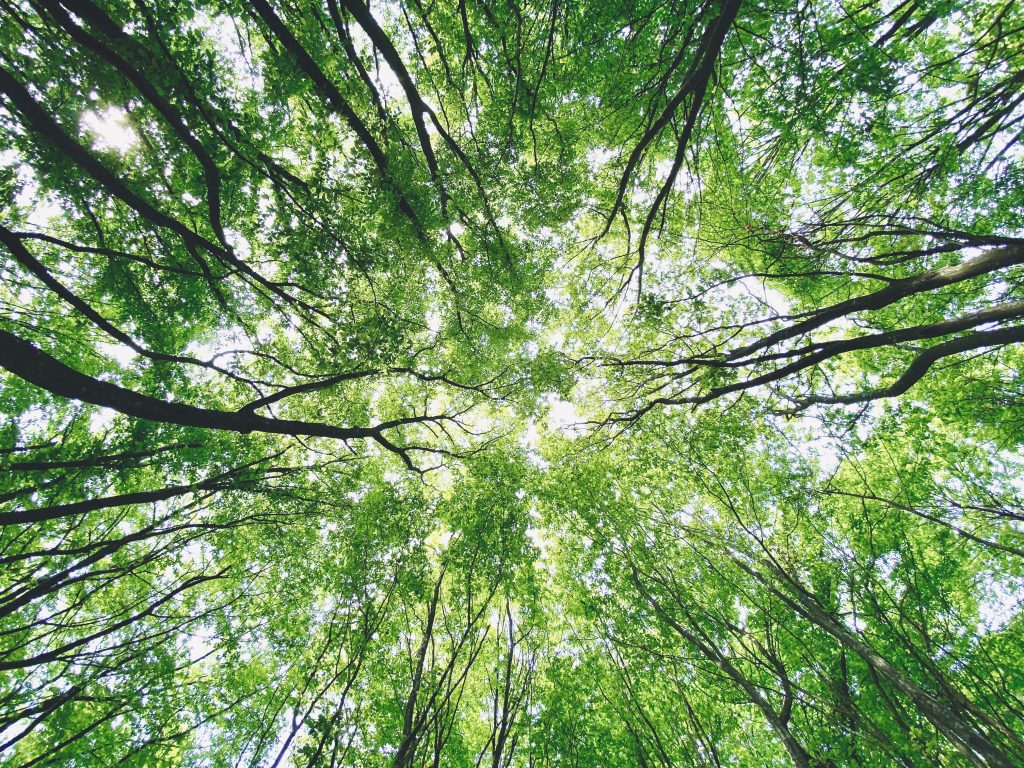 What even is a fresh start? Is it when you finally decide to put in place that new skin care routine? When you paint the walls and move furniture around in a room to make it feel brand new? How about when you move to a new house, town, or country? When you walk into your first class in September, or when the clock ticks past midnight on New Year's Eve?
Why do we look for fresh starts? What makes us feel the need to start over and do something different? Does it originate from a deep sense of stagnation? The feeling of not being good enough? Is it the sense that we could do better?
I once rented a house which had one of those patterned, textured wallpapers in the hallway. It was painted over with a fresh coat of white paint to make it look brighter and more modern, ready for its new tenants. When the front door occasionally smashed into the wall behind it, it peeled away the paint, and then the wallpaper, revealing the several layers of history underneath. There had been a coat of red, teal, cream, an eggshell blue and a few other various colours. That hallway had had many fresh starts, each one concealing the past or at least giving it a new face. From the moment the house was built, its only true fresh start had already happened. Everything since then was simply a part of its transformation – positive or negative. It reminds me of the baggage that we bring with us, like layers of paint and wallpaper under our current coat, fixed and challenging to erase.
What do you choose to bring with you to a fresh start? Can you truly call it a fresh start if you bring your old friends, old mentality, past pain or problems? Like an old house with a lot of character, our dents and bruises, extensions and make-overs have shaped who we are. Wouldn't it be wrong to leave that behind? Is it even possible? Our old selves and the multitude of false starts seem to stay with us. So, is it ever really a fresh start, or is that just what we call an opportunity of any takes us a step closer to becoming the people we can be?
Isn't that what time is? Just a constant cycle, that with each minuscule increment of time brings us another moment that can shape our personal evolution. Like a carousel that does not stop spinning; the option is not to get off and start the ride again, but to choose a new part of the ride to sit on and try to enjoy the view.
Freshers is a marking of time when people enter a new phase of their lives, whether it is their first year of university or not. A time defined by putting oneself out there, meeting new people, and exploring new things. Like when the gym is bursting at the seams in January, September is another New Year for students. Often, we make resolutions, sometimes subconsciously, to go to all our classes, to go out more, to get better grades. We make promises to give dating a go, or to take a break from a certain hobby for a while. Our minds resolve to make some sort of change. Why do we wait for specific moments to make our changes? Maybe it's because we look to moments to notice the difference. Maybe because we need a sense of when the change happened, to be able to see our failure or our success clearly, without them all blending seamlessly into the tapestry that is our current selves.
Thursday, just like any other day of the week, offers just as much promise for change as Monday. There is no reason to wait until the first day of next month to start a new revision plan, gym routine, meditation or whatever it might be that you want to work on. As the clock ticks on, another chance presents itself for you to take that opportunity – the opportunity you may refer to as a fresh start.
Image Credit: Teodor Drobota via Unsplash