Grayson Perry: The Pre-Therapy Years
by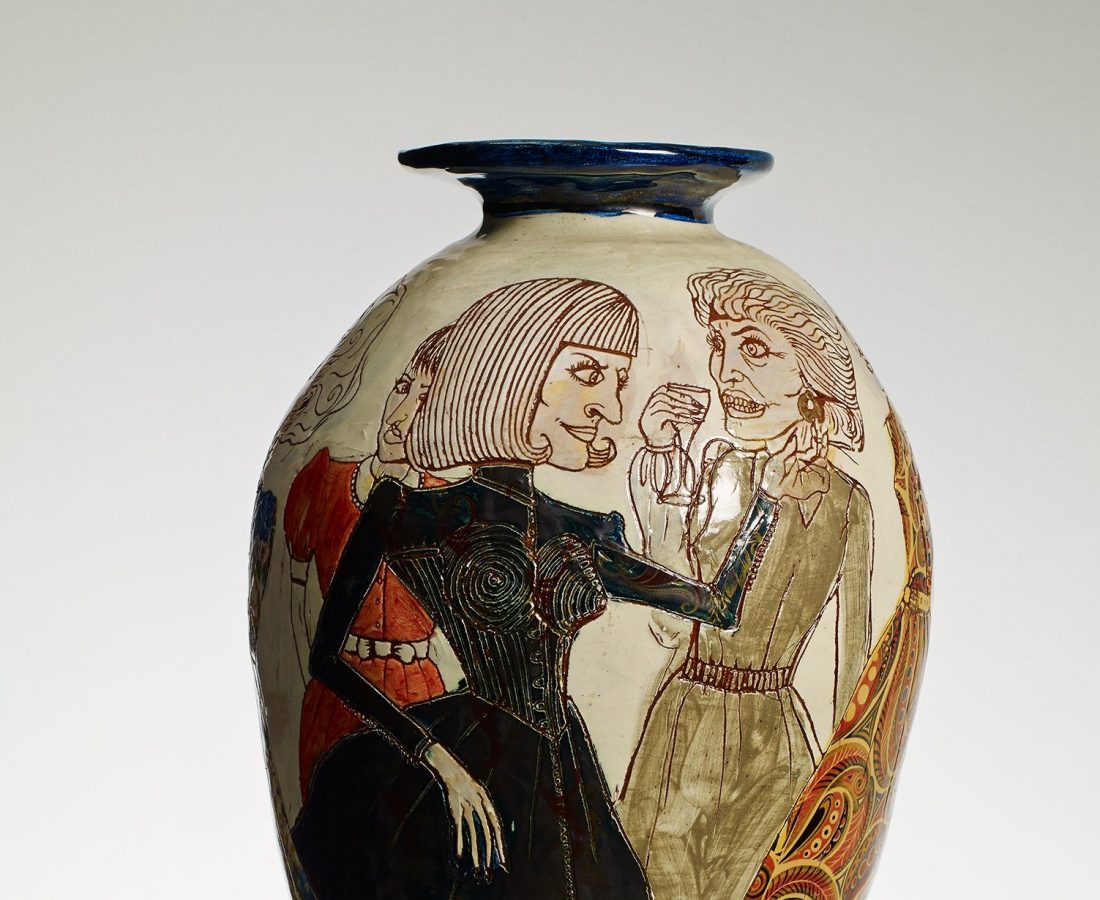 Niamh reviews Grayson Perry's exhibition at Holbourne Museum.
Grayson Perry is one of Britain's most iconic living artists. Known for his idiosyncratic pottery style and his female alter ego Claire, Perry is the subject of a new exhibition at the Holburne Museum in Bath. Focusing on his work in the 1980s and 1990s, completed before Perry's psychotherapy, the objects featured are shown together for the first time in decades, having been crowd-sourced from across the UK.
Upon entering, you are faced with three distinct terracotta plates. One of these, an untitled piece, is surrounded by a border fashioned from tree bark, which Perry describes as 'very redolent of faeces, which was probably intentional'. Perry's witty commentary, which can be found on labels throughout the exhibition, sets the tone for the pieces on display, a delightful mixture of 'high art' and 'low humour'. For example, several funerary urns are featured, including one which is engraved with an imaginary obituary for the artist: 'He lived in obscurity and laughed himself to death'. Many of the objects continue with this black humour – the handling of depressing themes, such as death and sexual perversion, coupled with a healthy dose of profanity, ensure that this is purely a show for adults (although there were a bewildering amount of families in the exhibition).
However, whilst those expecting a wholesome, child-friendly day out will be disappointed, fans of Perry's work will not. For those who want to understand his evolution as an artist, the works produced in these formative years are testament to the creative process. One plate, Self Portrait Cracked and Warped, is graced with a prominent crack down the middle – Perry recalls that 'even though it had gone disastrously wrong […] the fault of course adds greatly to the idea, as if the gods of the kiln had passed judgement on me and my work'. It is comforting to know that, even for someone as highly revered in the art world as Perry, art does not always turn out as originally planned. Meanwhile, elsewhere, Perry's attention to detail shines through. In his ceramic portrait of the writer Matthew Bardsley, for example, the office environment of the backdrop features drawers for literary features, such as 'morals' and 'cliches'. Claire also features prominently throughout the exhibition; one of the most arresting and visually striking plates depicts Perry's alter ego with a Thatcher-esque hairstyle and a domineering glare, kitted out in a dress made from a recycled image of a Napoleonic battle.
Whether you are interested in contemporary art or not, I would highly recommend checking out this exhibition if you are in the Bath area. It is wonderfully curated, with an array of intriguing and unique objects, and Perry's reflections on his own artworks are both thoughtful and revealing. With an upcoming Channel 4 series and two exhibitions currently showing in London, there has rarely been a better time to get acquainted with Perry and his work.
Grayson Perry: The Pre-Therapy Years runs at the Holburne Museum in Bath, Somerset, until 3rd January 2021
Image credit to Holbourne Museum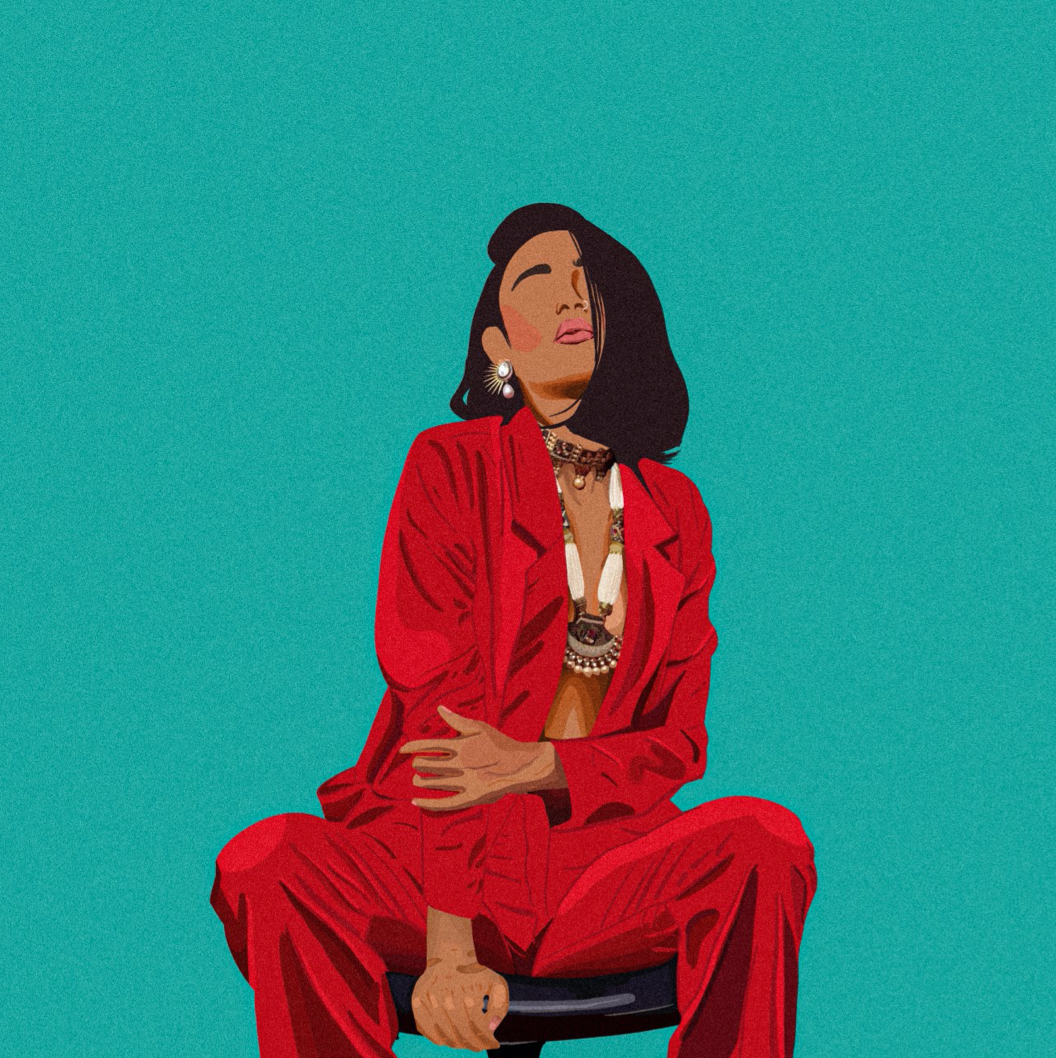 by
Our October artist of the month is the talented Shreya Jayanna.
This error message is only visible to WordPress admins
Error: No connected account.
Please go to the Instagram Feed settings page to connect an account.