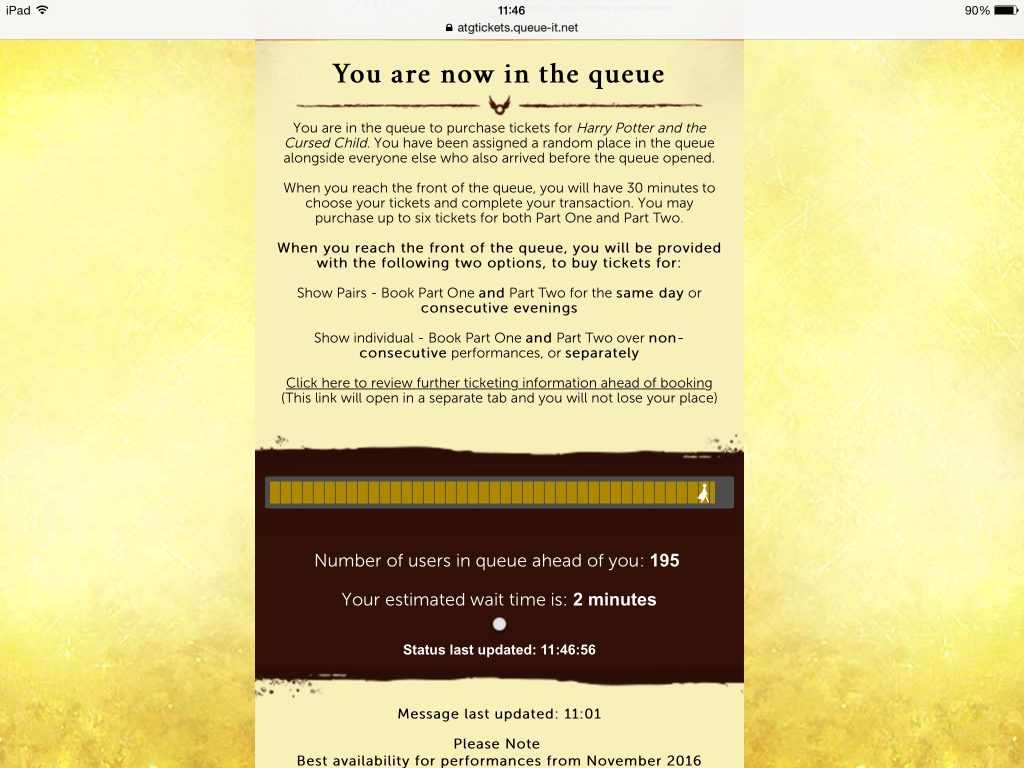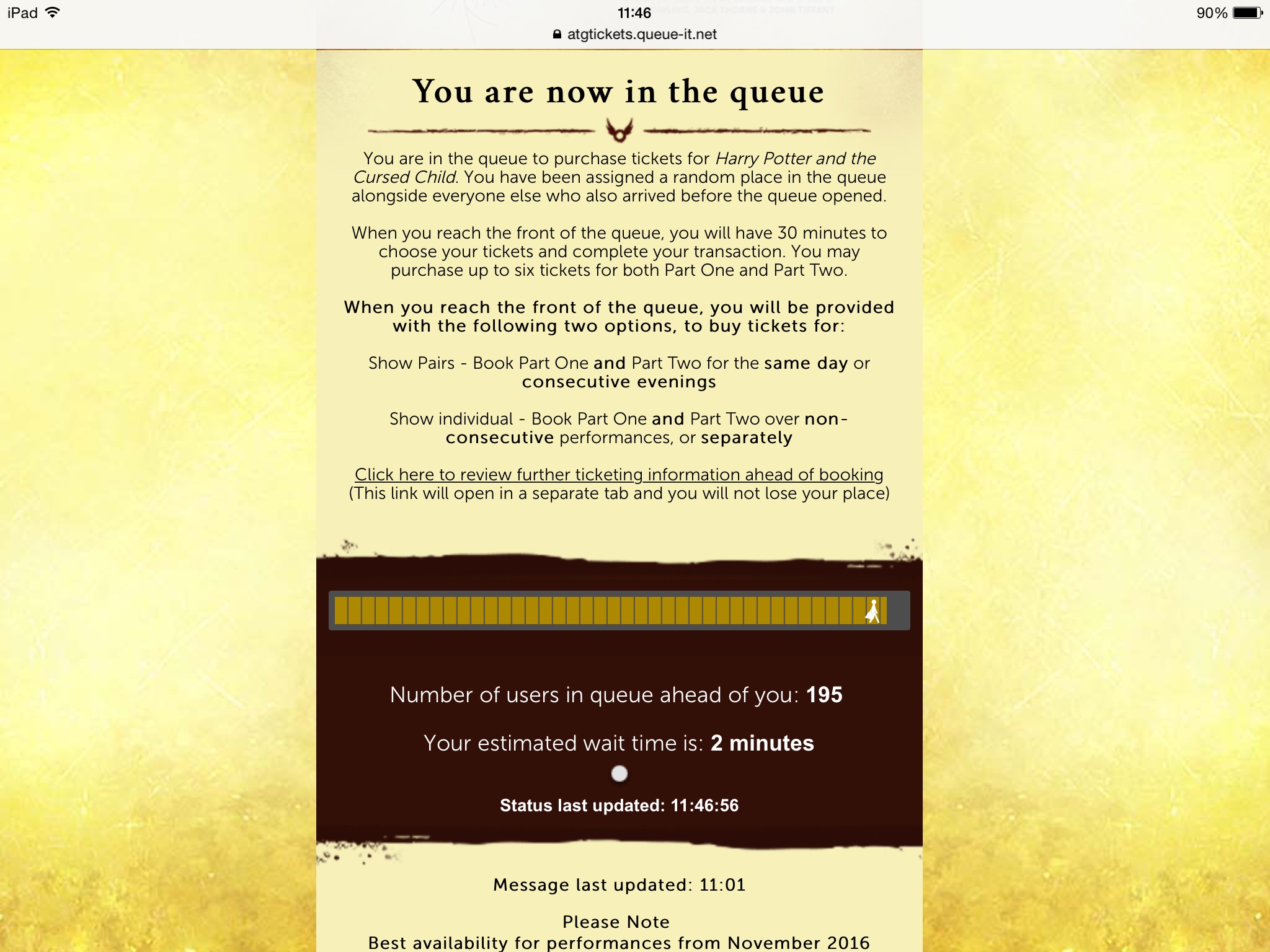 This month saw the release of the long awaited Harry Potter and the Cursed Child theatre tickets which opens in the summer of 2016. It is safe to say that the fight for tickets was not a pleasant experience for many fans as thousands attempt to secure their place at the show. For the smart fans who signed up for pre-sale tickets their journey started a week before general release when they had to sign up to the ticket merchant to be in with a chance of getting tickets. This saw some fans waiting for up to five hours in order to get tickets which did not even guarantee tickets. Under eight hours 175000 tickets were sold and cheaper tickets sold out within the first hour leaving younger fans unable to afford the £130 for higher priced seats. Presale tickets immediately went of sale on second hand websites such as Stub Hub for £3000 despite warning from official ticket merchants. Due to technical difficulties because of the large number of people using the website, 70,000 people at one time, customers who had waited in the queue for hours were then looked out as they tried to process their payment.
So if you were not lucky enough to get a ticket in the presale you had to wait two days for general release and then the fight began again. Due to the heavy interest in the show booking was extended to early 2017. So the fans who were able to get tickets in the general sale, including myself, have a long wait a head of them.
For those who miss out, there will be a weekly online release of 20 tickets for each performance every Friday at 1pm and a day ticket lottery with a further 20 seats released for the duration of the play's run.