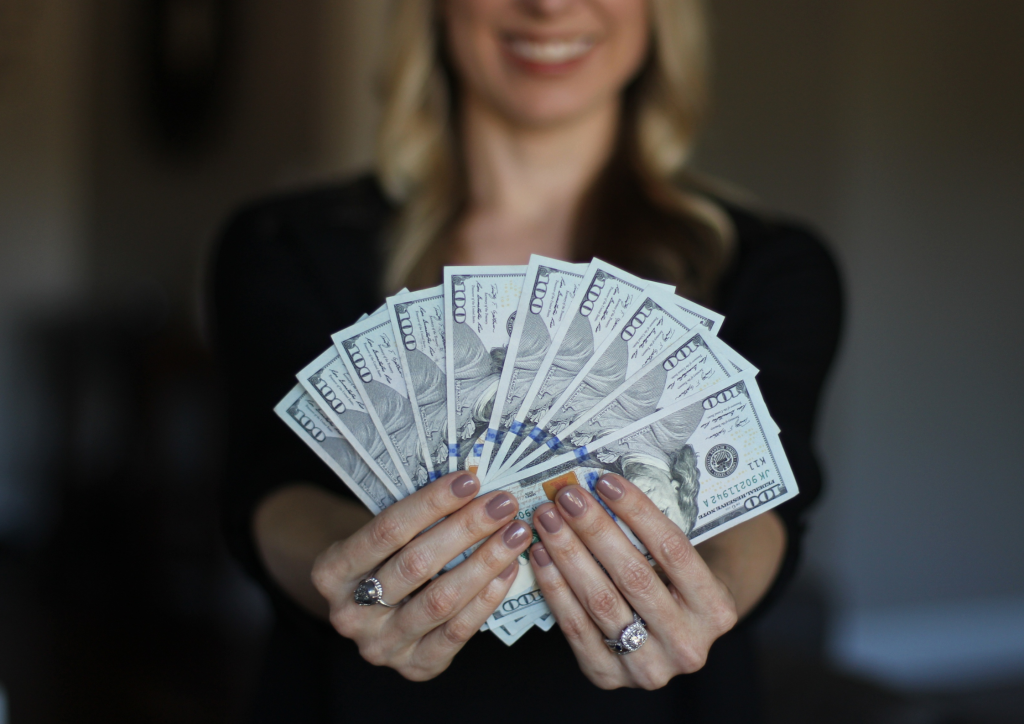 When most people think of investing, they think of Leonardo DiCaprio in Wolf of Wall Street or of pompous men in suits with briefcases; this thinking needs to change. Our society is built on what we value and how much we value it, and investment is one of the most influential ways we show our value of businesses and the way that many grow their wealth. But more men than women invest. According to HSBC only 2.4 million of their 11 million investing customers are women and just 23% of female adults in the UK hold an investment product, compared with 35% of men (Shares magazine). In a similar figure from Bph Wealth just 1 in 5 women in the UK hold an investment product compared with 1 in 3 men. Financial independence is key in gaining more freedom in the western world, something that is often achieved through investment and wealth accumulation but with few female investors women on average have less wealth than men and women-owned businesses are getting left behind.
Why don't more women invest? Some put it down to views of finance and investment as something men are more knowledgeable on along with the historic influence of money as a man's world. Other data suggests it is a marketing issue – that investment advertising by firms are 'cold and materialistic', an aesthetic and approach that could be less engaging to women. There's also the issue of knowledge and sorting through the jargon, many people feel intimidated by the technical terms that come with investment or don't know how to begin investing.
The gender pay gap also affect those investing; on a global average, women earn 23% less than men for the same work (Forbes). The more you earn, the more money you are likely to channel into investment. So, men generally have more disposable income to put aside for investment whereas women can be investing the same percentage of their earnings for a smaller reward. To add to that, the more we earn, the more robust our financial support systems, the more likely we are to take financial risks. Over 80% of FreeTrade's ISA customers are men, whose ISA portfolios reach over £250,000 in value, as opposed to 17% being women who hold up to £50,000 in ISA savings (FreeTrade).
The pandemic has had a massive impact on the economies and GDPR of countries globally, with such challenges disproportionately affecting women, who are more likely to financially rely on cash assets over investment (iNews) – 'converting just 1 per cent of women's current savings into investment products could unlock £98 billion of financial capital.' With a focus on investment of skills and learning as laid out in Rishi Sunak's Budget in October, financial education, alongside backing start-ups and innovation, will be one of the key areas for development to 'grow back better'.
Many people have attempted to reduce this gender wealth gap. In 2020 The Investing in Woman Code, as set out by the UK Government in a report, aims to increase the number of female entrepreneurs by 600,000 by 2030. Better access to financial education and increasing confidence in business matters will assist in this process. In the report it was discovered that fewer women get loans to start businesses than men and that the women who do get loans ask for a much lower amount. Through education, it is hoped that female entrepreneurs will gain the confidence to ask for more money to get higher returns in the future, and begin investing at similar rates to men.
There are also an increasing number of platforms to help women get into investing through education and discussion. Examples include the top business podcast, girlsthatinvest and courses like the one run by danish female entrepreneurs, FemaleInvest. With money and investment being at the core of our society, the gender wealth gap is one of the root causes of gender inequality. The hope is that it is gradually being solved with the help of innovative female entrepreneurs and a recognition of the stigmas around investing; the time is long overdue to close the gap.