Lent Lusciousness: You don't have to go without
by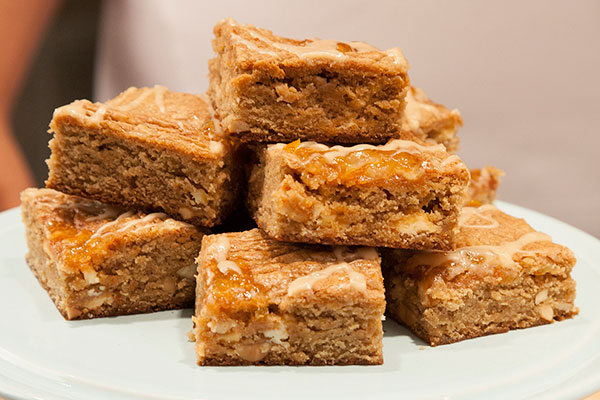 Lent can be a difficult time for those of us giving up some our favourite things, so I've collected some gorgeous recipes that will make everything a lot easier (you can thank me later, after lent with a big bar of Cadbury).
Giving up chocolate is enough to test most people's sanity, not to mention willpower. But those who fail are the ones who haven't been introduced to the Peanut Butter Blondie – so yummy and sweet that you'll feel like you've cheated on chocolate:
Ingredients:
125g plain flour
1 teaspoon baking powder
100g butter (at room temperature, plus extra for greasing)
150g crunchy peanut butter
175g light brown sugar
1 egg (beaten)
1 teaspoon vanilla extract
75g either peanut butter chips, fudge chunks or chopped peanuts
Method:
Preheat the oven to 170C/ Gas 3. Butter the sides of a 20 x 20cm square cake tin and line with greaseproof paper
Sift the flour and baking powder into a small bowl and set aside
In a large bowl, cream the butter and peanut butter together until very soft. Then, add the sugar, egg and vanilla extract and beat until well combined. Mix in the flour, baking powder and chips/chunks/peanuts until a dough is formed
Pour the dough into the cake tin and bake in the centre of the oven for 25-30 minutes, or until golden brown and almost firm in the centre.
Remove from the oven and allow to cool completely, then remove and cut it into squares
Serve warmed with a dollop of vanilla ice cream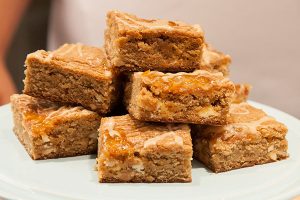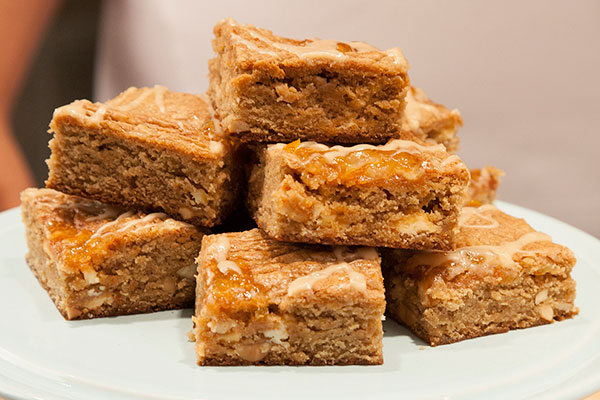 At university, it seems almost pointless to even attempt giving up alcohol. This is because you'll probably have failed within a matter of hours for everyone has the house mate who says "oh just one glass of wine" or has the crazy friend shouting "Tequila fridays!" But why you should you miss out on all the fun? Join in and leave the water in the tap. These virgin cocktail recipes will give you a far better night than if you were on the jäger or the VK's.
Sangreeta
Ingredients:
1 ½ tablespoons grenadine
2 tablespoons lime juice
350 mls orange juice
1 teaspoon (or to taste) tabasco
Method:
Shake well with ice
Virgin Bellini
Ingredients:
1 teaspoon grenadine
2 tablespoons lemon juice
115 mls chilled sparkling water
90 mls peach juice/nectar
Method:
Pour all ingredients into a champagne flute and stir well
Virgin Mojito
Ingredients:
300mls sprite
2 tablespoons lemon juice
9-10 ice cubes
3 tablespoons sugar syrup
10 mint leaves (plus more to garnish)
Method:
Make the sugar syrup by heating 1 ½ tablespoons sugar in 70 mls water in a pan on a low heat. Let the sugar dissolve completely, allow to simmer for a little under 30 seconds. Then remove from the heat and allow to come to room temperature.
To a serving glass, add the mint leaves, a tablespoon of sugar syrup and just over a tablespoon of lemon juice. Use a spoon to gently crush the mint leaves.
Pour in the chilled sprite and stir to mix.
Pour into glasses (this should make around 3 glasses). Garnish with a slice of lemon, ice cubes and mint leaves.

Giving up meat sounds like a painful experience! Especially for those of us who love nothing more than chicken nuggets or a greasy bacon sarnie the morning after a night at the SU, but this Vegetable Thai Green Curry is guaranteed to make vegetarianism a treat.
Ingredients:
1 tablespoon olive oil
2-3 tablespoons Thai green curry paste
400ml tin coconut milk
Juice of 1 lime
A handful of chopped fresh coriander (plus extra to garnish)
Red chilli (optional)
At least 500g of an assortment of green vegetables – whatever you have in the freezer. My personal favourites are broccoli, peas, Brussels sprouts (surprisingly good!), leek and spinach.
Method:
Heat the oil in a deep frying pan on a medium heat
Add the curry paste and half of the coconut milk and heat through to release the fragrance
Stir in the vegetables and cook until soft (if you're using frozen veg, defrost before stirring in)
Stir in the rest of the coconut milk and the lime juice until all combined, allow to simmer for 5 minutes until the sauce has thickened slightly.
Add the coriander and chilli (if you can handle the heat), and cook for a further 3 minutes.
Serve with boiled rice and garnish with coriander leaves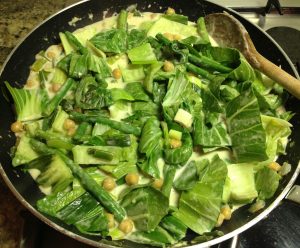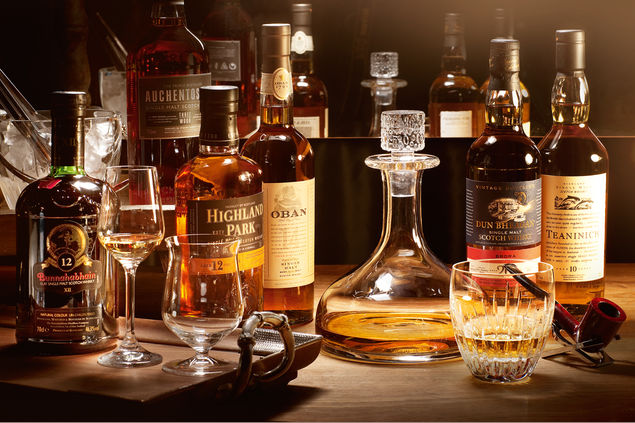 by
"Your dating history is as smooth as Egyptian Whisky!" A friend commented last year and although my first reaction was to throw a tumbler full of Jack Daniels in his face I chose to laugh it off, as he was completely correct. I have thought about this comment at various moments over the past […]