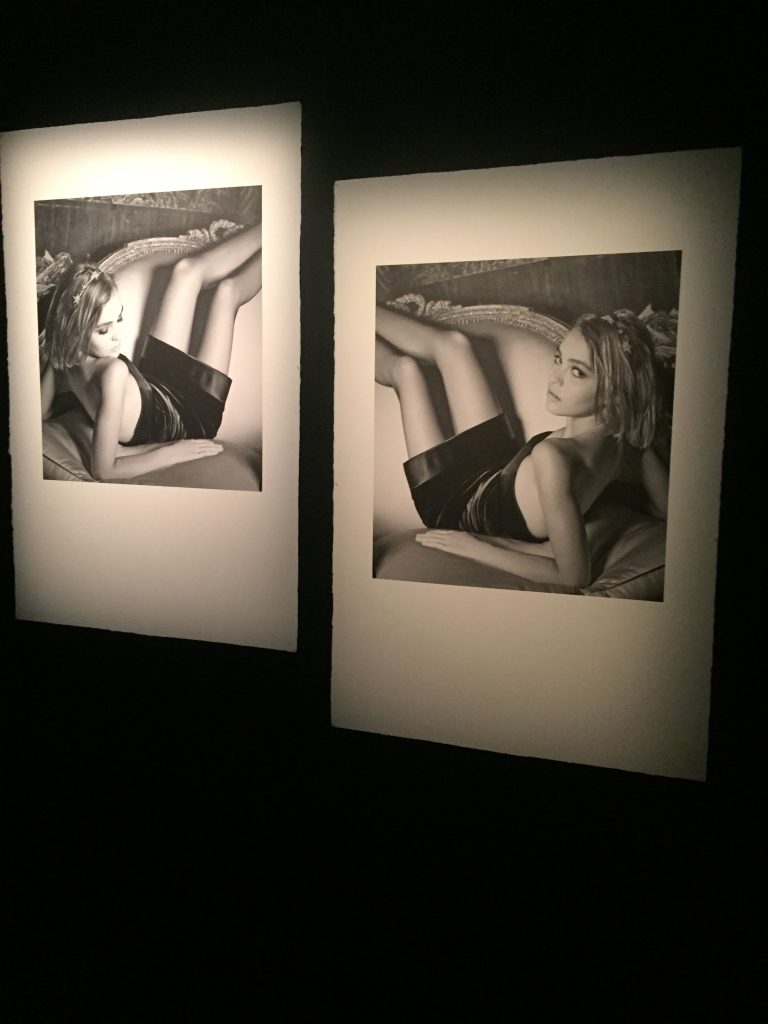 "You don't need to be No. 1 when you wear Chanel No.5"
For those interested in Arts, Fashion or for those who simply enjoy a relaxing afternoon in a peaceful gallery, the Saatchi Gallery is the perfect place and just a train ride away. Opened in 1985 by Charles Saatchi to house and exhibit, to the public, his contemporary art collection. Occasionally the gallery displays different exhibits and I was lucky enough to visit one which beheld true inspiration.
Some of you may have heard that every day from the 13th October to the 1st November the Saatchi Gallery housed Mademoiselle Privé: an exhibit dedicated to Chanel. It showed a journey through the origins of Chanel's creations capturing the "charismatic personality" and "irreverent spirit of Mademoiselle Chanel and Karl Lagerfeld."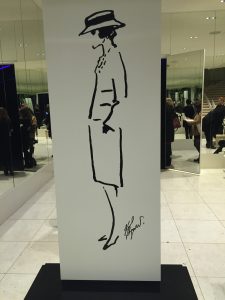 Despite the horrible weather I queued for an hour to visit the gallery in Eaton Square, London. I was surrounded by opulent women in fur coats and Louboutin boots and men in dapper tailcoats (safe to say I felt inferior in my Topshop jacket and jeans), but I clung to my umbrella with excitement as I was about to witness the work of an idol.
Inside not only displayed the making of the signature fragrance, Chanel No.5, but it also showed how Chanel began and Chanel's 1932 jewellery collection photographed by Karl Lagerfeld. I was astounded by how many diamonds could be in one room at once as each mannequin wore the most exquisite dresses and jewels. The exhibit was 3 floors of pure bewilderment; the bottom containing a giant necklace and Chanel's totems. The black line, the colour red, the camellia, the pearl, the wheat and the lucky numbers are all part of Chanel's codes, symbols and icons created by Gabrielle Chanel herself; they have become emblematic to the house of Chanel over the years.
For the exhibition, Karl Lagerfeld photographed portraits of celebrities in Chanel's finest. The photo shoot gathered Kristen Stewart, Lily-Rose Depp, Vanessa Paradis, Keira Knightley, Stella Tennant and Julianne Moore- each black and white portrait was pure beauty and demonstrated the talent behind Chanel and Lagerfeld and I watched as the public stared in amazement at the dark corridor of photos wishing it was them behind the frame.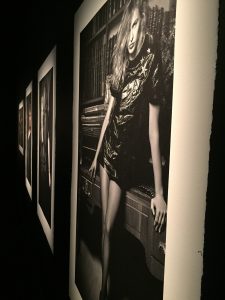 I know this won't be everybody's cup of tea but for me this was inspiring so I'm thankful I found the gallery advertisement for the exhibition. I therefore encourage you all to keep an eye out on the Saatchi Gallery website to find an exhibition that inspires you too as this was a real eye opener and reminded me of what I want to do with my life after university. For in the words of Gabrielle Chanel "Fashion is not something that exists in dresses only. Fashion is in the sky, in the street, fashion has to do with ideas, the way we live, what is happening."