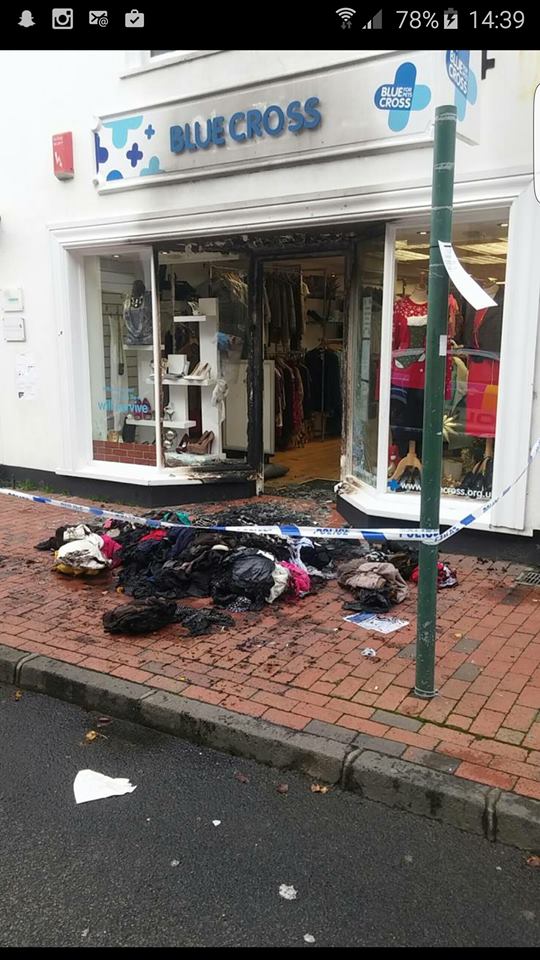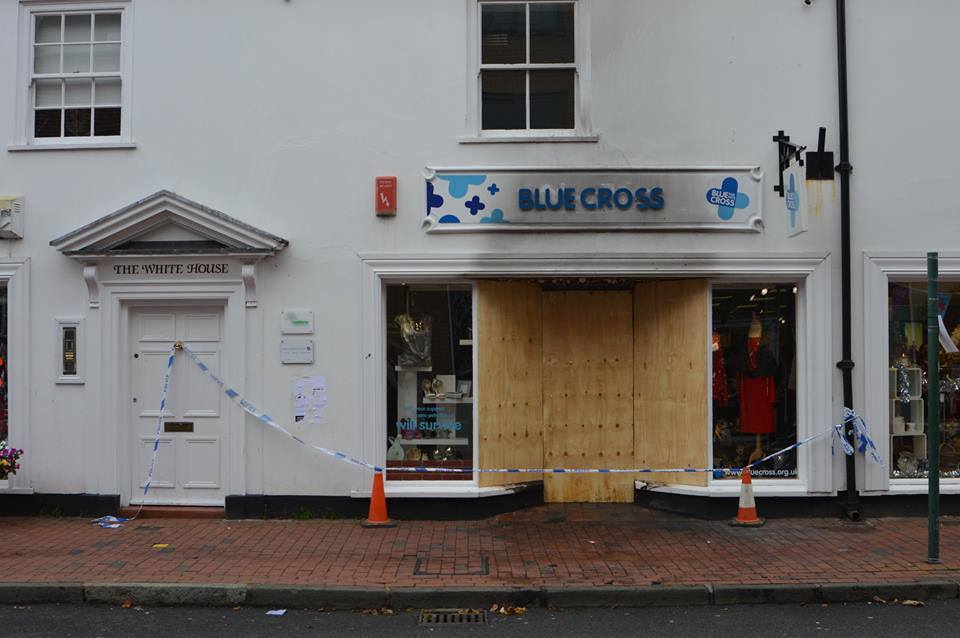 Oxfam and Blue Cross charity shops in Egham town, were subject to an arson attack in the early hours of this morning, resulting in damage to both stores.
The incident is estimated by authorities to have occurred between 04:30 and 06:30 this morning. The fire was reportedly started by someone setting black bin bags, full of goods to be donated to the charity shops', alight, the fire from the bin bags then spread to the stores, with Blue Cross suffering most of the damage.
"This attack is so awful, we'd only just had the shop refurbished…"
Oxfam's shop window is shattered and covered up, while the burnt remains of goods are left outside.  The Blue Cross unit is now entirely boarded up and covered in police tape. Blue Cross is now closed until further notice, but Oxfam managed to open for business today, not letting the attack stop them from trading.
Jasmin Shelley, the store manager of Oxfam reported that she came in to open the store at 10:00 and was met by police cars and people clearing up the damage of the arson attack. Jasmin said that "This attack is so awful, we'd only just had the shop refurbished, I don't think the criminal was targeting charity shops, as there was the incident with the fire in Prezzo recently, it's just an awful shame"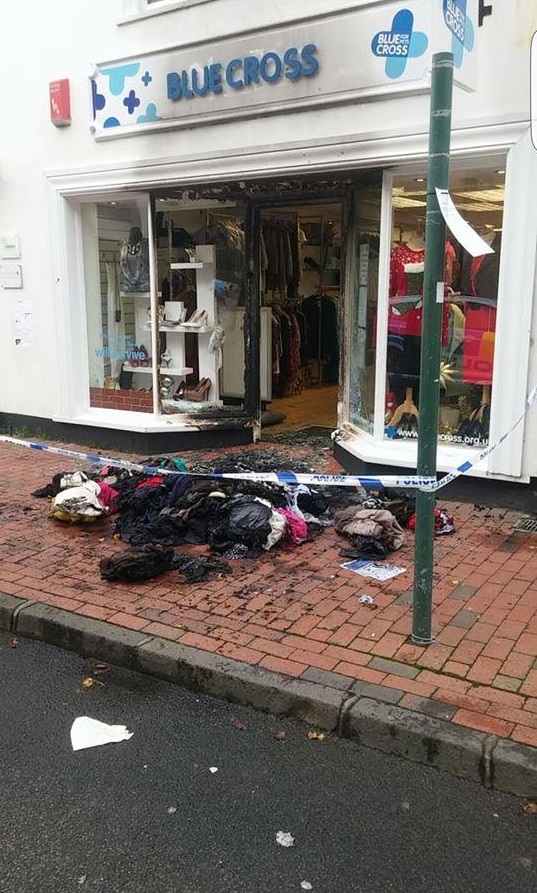 Jasmin was unable to open the Oxfam store until 13:10 due to having to try and eradicate the burnt smell in the store and having to jam the fire detector open with a screwdriver to prevent the detector from going off continuously.
Surrey Police stated that "There are no injuries as a result of this incident that we are aware of, we are still investigating and looking for any information anyone may have about the arson."
If you know anything about the incident please contact Surrey Police by calling 101 or visit https://my.surrey.police.uk/splonlinereportingweb