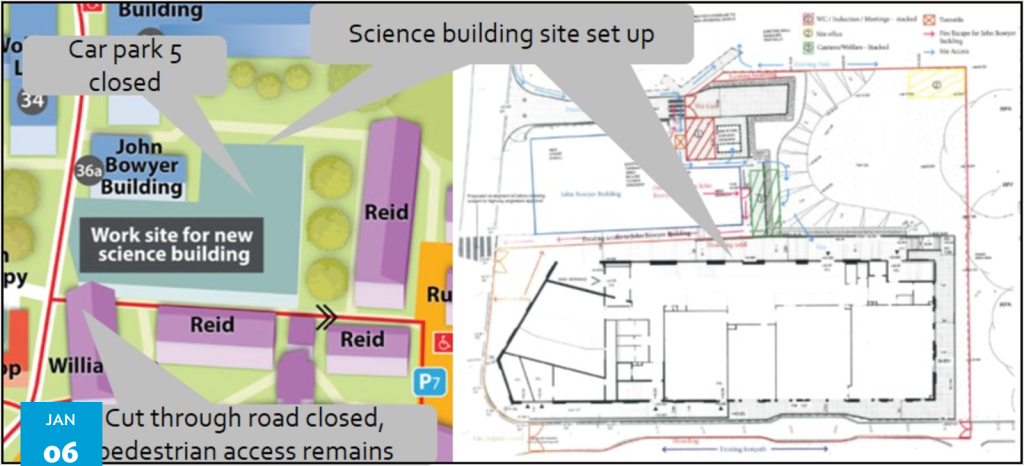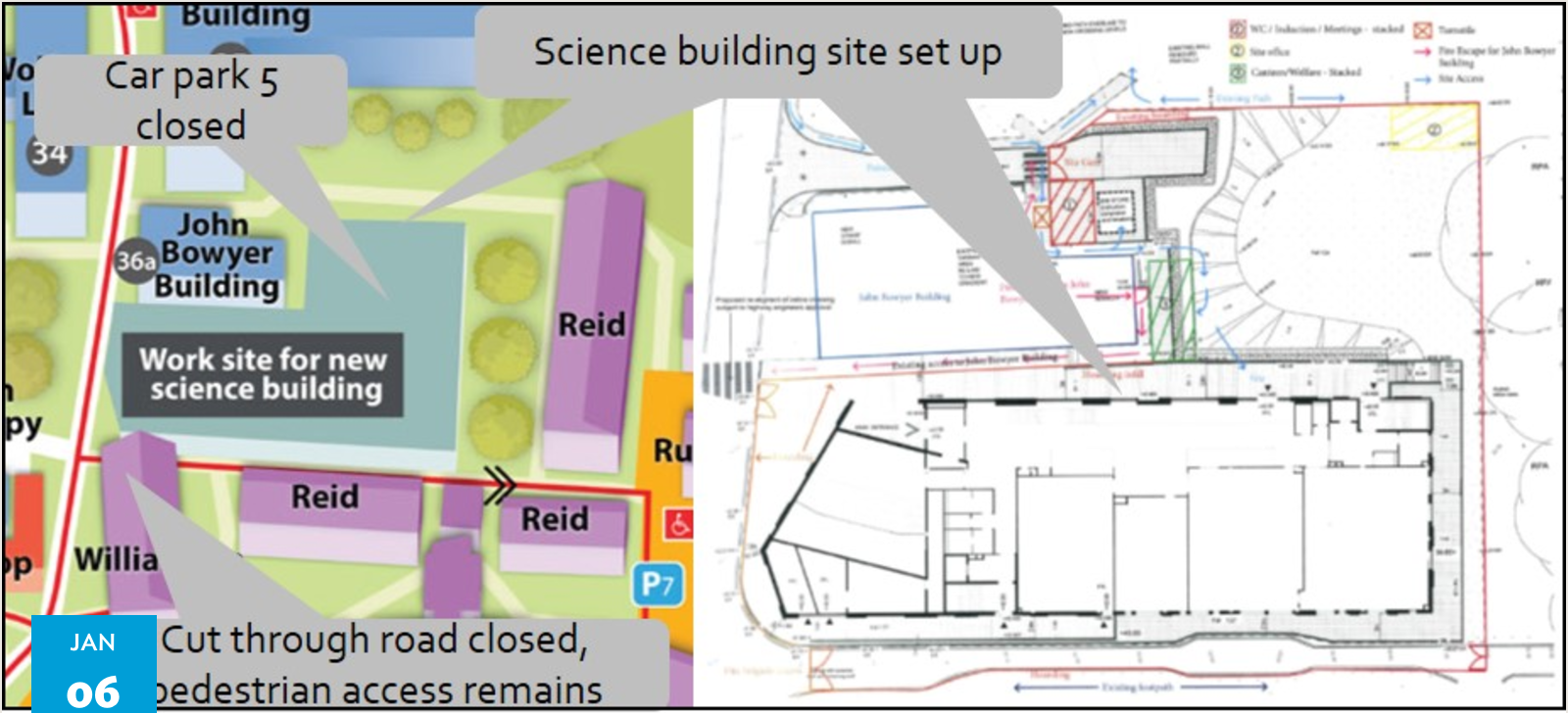 Construction work has begun on the new Science Building, with the building site set up and foundation work set to begin at the end of the month.
The Science Building, which will occupy the area around the John Bowyer building and replace car park 5, is a move by the university to expand the space and infrastructure available to science students. It was green-lighted in the winter of 2014 through the approval of a sizeable £5 million grant, awarded by the Higher Education Funding Council for England.
Construction company Osborne have been awarded the contract. Their CEO, Andy Steele: "We are delighted to have been awarded this contract. It is a prestigious and challenging project, and collaboration at all stages will be a key factor in successful delivery."
Detailing the benefits of the new facilities, a page on the university's website states: "The building will include new state-of-the-art lecture theatres, seminar rooms and flexible and multi-functional laboratories suitable for use by staff and students in our science departments. The Science Building will also provide the space and facilities to support the initiation and development of an Electronic Engineering department that will deliver the new undergraduate (and ultimately postgraduate) programmes."
These plans align with a predicted increase in the university's student population, set to rise to 10,500 by the year 2020. Crucially, the new facilities are also designed to increase the number of female students in Electronic Engineering, representing efforts to counter current shortfalls in female students studying the discipline: "Our top priority will be to attract more women to achieve a genuine gender balance in a subject where the national average for female students is only 10 per cent of the cohort."
Of the new building, Principal Paul Layzell said: "We look forward to working with Osborne on our new Science building. From this exciting and modern building we will deliver new courses, and ways of working, that will enable us to increase student numbers, specifically supporting women."
Construction is planned to finish during the 2017/2018 academic year. In the meantime, the cut-through next to Reid will be inaccessible except to emergency vehicles, construction traffic, and pedestrians. The nearby bike shelter will also be closed off, and all parked bikes need to be removed by the 11th January.