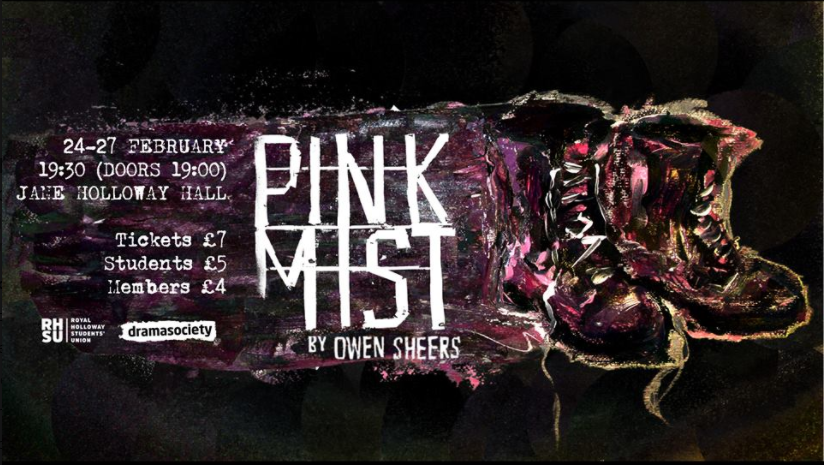 Putting on this show was a bold choice, but one that most certainly paid off. The cast and crew need to be congratulated because putting on a relatively unknown play that deals with the subject of war in Afghanistan is difficult but they managed to strongly resonate with the audience and keep everyone engaged and entertained. Issues of psychological and physical effects of warfare on lives of young soldiers, written so well by Owen Sheers, were staged in a powerful but respectful way. Incorporating physical movement with the verse was a triumphant achievement by director Emil Rousseau, and the lighting designed by Matt Fry added another level to this fascinating and complex production.
It runs at about an hour and forty five minutes without an interval, but it honestly didn't feel long at all. I would say that what this production does well is maintain focus while playing with the audience's expectations. Constant well executed changes in volume, tempo and movement make this a vibrant show.  As the audience enter Jane Holloway Hall, they are greeted by a soundscape of contemporary music and by the actors already on stage in character. From that moment on, until the lights go up after the bows, the audience is completely drawn to these six performers.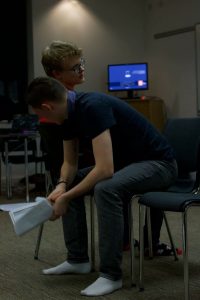 It is difficult to point out stand out performances in such a strong cast. Gez Downing's Arthur, a beast of a leading role, was complex and engaging. To be able to learn that many lines in such a short rehearsal period is an achievement enough, but to create a fully formed character of the frustrated, disheartened individual hungry for change is remarkable. Maryam Shaharuddin, playing his girlfriend Gwen, portrayed both tender, caring softness and terrified, panicked anger really well. Liam Croker's Taff was equally multi-faceted, justifying the character's intentions and making the audience sympathise with his situation and the thinking and reasoning behind his actions. Lisa, Taff's wife, is played by Sophie Welbourne in an absolutely incredible debut to the Royal Holloway's performing arts scene. Such an emotional performance executed so well.   
Michael Day's Hads is as equally captivating as the other soldiers, and the tenderness and growth in character he displays leading up to and after the shift in his situation are heartbreaking. Ellie Cozens portrays Hads' Mother with the tenderness and care expected and works brilliantly as a strong member of the chorus. There was a clear and strong connection between the individuals in these pairings, but, more importantly, a powerful palpable bond as these individuals came together to form a tight chorus, who themselves worked the lighting through lamps and handheld torches and also moved the chairs around the performance space during the smooth transitions.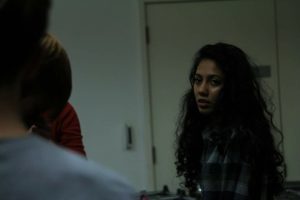 Overall aesthetic was maintained throughout. Exceptionally executed sound design aided to the performance as a whole. Costumes were simple but effective, as the green alluded to a soldiers' uniform and created the visual bond between them, and the purity of the white clothes worn by the women illustrated the same sense of shared community and identity.  
The show successfully executed what it intended to do. Brilliant performances and design, as well as perfect direction made me feel that this could easily be presented at a professional theatre festival with success. It is an unmissable show, so get your tickets and a packet of tissues, and prepare to be taken on an emotional journey. Thank you to the cast and crew for this show. It was a triumph that left an impact on everyone in the audience.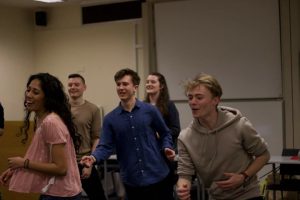 'Pink Mist' is running until Tuesday, 27th February, in Jane Holloway Hall. Tickets can be purchased on the SU website or on the door. Trigger warning for adult themes and sensitive subjects that some audience members might find difficult, and use of strobing lights.