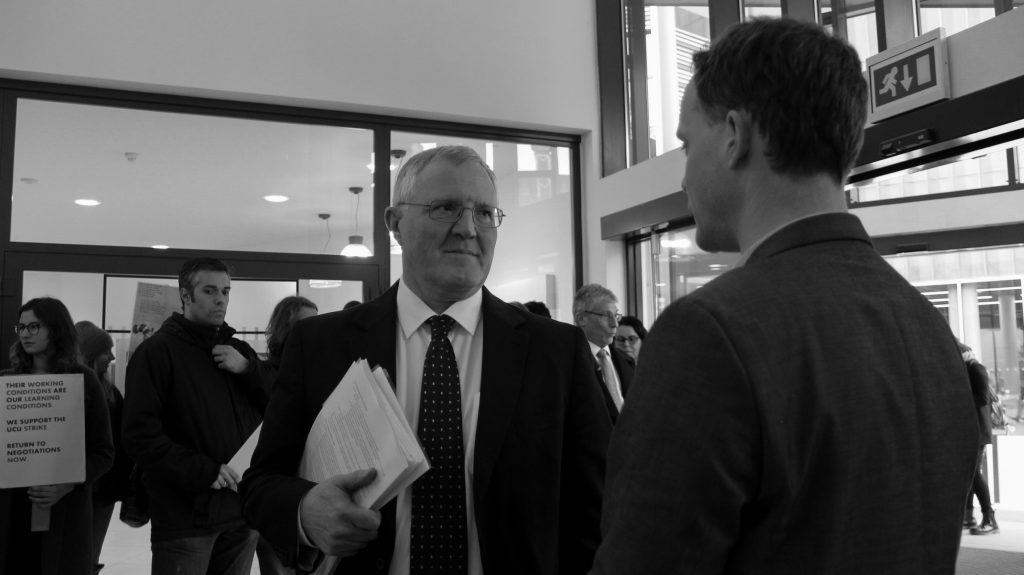 Royal Holloway UCU (University College Union) have claimed that no other university in the UK has made such extensive threats to staff over strike action and have called for academics to not be "intimidated" by the College's "short-sighted approach" to the strikes.
Letters that academics have received are encouraging staff to give advance notice of strike action – a move that the UCU claim will undermine the principle of the strikes. Academics are also being told that they must give 5 days notice for action short of a strike (ASOS).
The notification forms that have been sent to staff suggest that 'working to contract', 'not undertaking voluntary activities', 'not covering for absent colleagues' and 'not rescheduling lectures or classes cancelled due to strike action' may be counted as partial performance and result in pay being withheld.
Royal Holloway UCU said: "Last time we heard, working to our contract was what we signed up to do – and voluntary activity was voluntary."
Previous letters from HR that staff have received claim that striking with UCU is a "breach of the Individual's contract" and that they "reserve the right to withhold 100% of pay."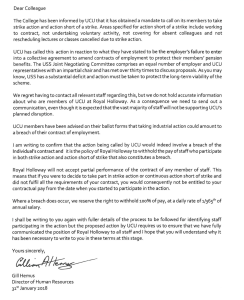 In a response to the letters that they have received from HR, Royal Holloway UCU have emailed their members, saying:
"At the time of sending this email, it seems that the HR department under its new director, with the support of the senior management team, want to gain a reputation for being the UK's most hard-line university employer. No other university has made such extensive threats."
Royal Holloway UCU are advising their members that "you should NOT and you are under NO obligation to report your intention to take industrial action until after such action has begun and until you have returned to work.
Moreover, contrary to the suggestion of the HR letter, Royal Holloway does not have the right to deduct salary merely because it receives a report that action short of a strike has taken place."
Other branches of UCU have spoken out against the intimidatory tactics that Royal Holloway are using:
Solidarity to @RH_UCU who seem to be getting more threats from management than City are. Strike well Comrades ✊#ucustrike

— CityUCU (@CityUCU) February 21, 2018
Royal Holloway UCU are set to boycott the College Council at 15:30 today (February 21) in order to try and get the Prinicpal, Paul Layzell to re-enter negotiations with UUK.
A spokesperson for Royal Holloway, University of London commented:
"Royal Holloway recognises union members' right to industrial action. As part of its responsibilities to ensure all colleagues are fully informed about the UCU industrial action the university is committed to providing communications to staff and students. The letter which was sent out earlier this week provided information and clarity on the university's position for those who wish to take industrial action."