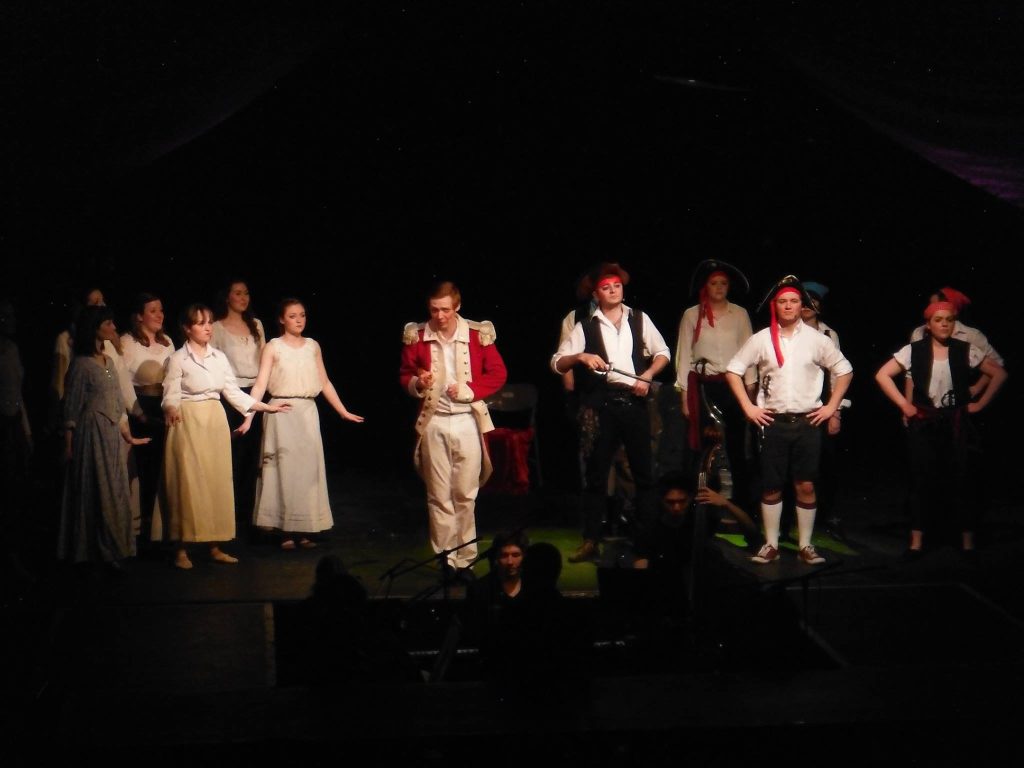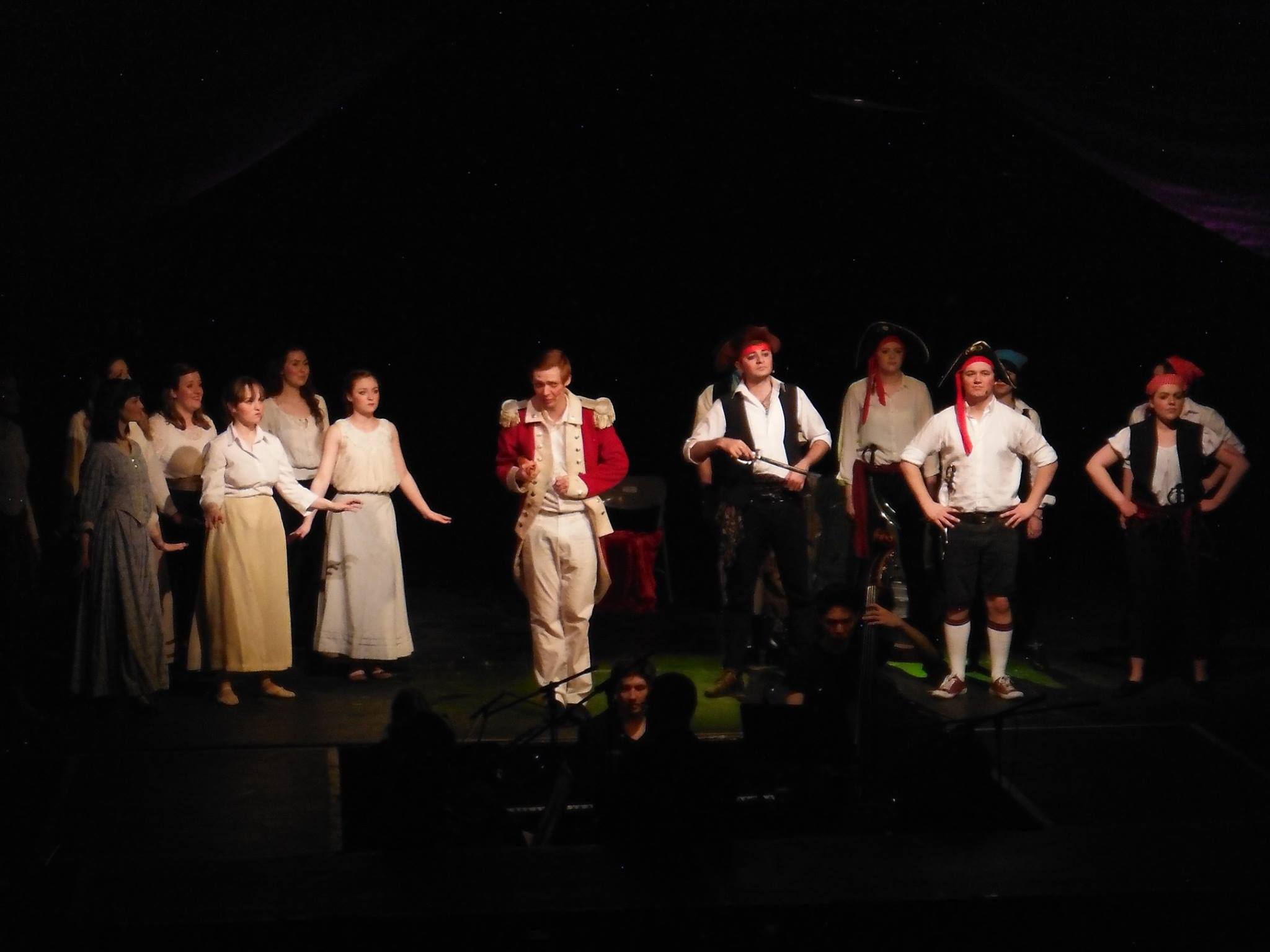 "Everyone we capture says he's an orphan. The last three ships we took proved to be manned entirely by orphans, and so we had to let them go. One would think that Great Britain's mercantile navy was recruited solely from her orphan asylums — which we know is not the case."
With Holloway's oldest society celebrating its golden anniversary, it seems fitting for Savoy to open 2016 with one of Gilbert and Sullivan's best-known operettas: 'Pirates of Penzance'. Brilliantly witty, self-mockingly fickle and proposing possibly the most ingenious 'Get Out Of Jail Free' card in theatrical history (when in doubt, declare your adoration of Queen Vic), 'Pirates' has everything we've come to expect from a comic Savoy production: superb vocals, charming silliness and Will Davidson's amusing variety of facial expressions.
Selling out the Students' Union on the first night, as well as the Sunday matinee, is no surprise. With a perfectly picked cast – Michael Day's tongue-twisting 'Modern Major General' single-handedly stealing the show – and Holloway's student musicians making us as proud as ever, campus' finest performing Gilbert and Sullivan's finest was destined to excel from the drawing board. For avid fans of popular opera and novices alike, the performance naturally builds to the one song we're all familiar with: the aforementioned mouth-meddling, lip-tripping total wipe out of lyrical mountains which is 'Modern Major General'. Day smashes it, and the directorial in-jokes of checking the script mid-track simply adds a cherry on top of the moment we were waiting for. Following the success of November's 'Anything Goes', 'Pirates of Penzance' proves to be unrelentingly funny, the precise comic timing of the core cast and ensemble alike making it impossible not to laugh.
Savoy Opera Society simply has an aura about it which seems to separate it from not only Holloway's other performance societies, but the majority of clubs and collectives on campus. The tightly-knit gang have a certain family atmosphere which other groups and troops just can't touch. Although blood, sweat and tears go into consolidating every musical note and dedicated toe-tap, and we as an audience can't hope to imagine the sheer number of sleepless nights needed to form such a seamless production, it's clear how much fun the Savoy family have on stage. The RHUL community are remarkably lucky to have the talented performers we do in our midst, MTS' touching revival of 1990's AIDS musical 'Rent' this year easily proving one of their greatest, but the Savoy crew (no pirate pun intended) have their craft, delicacy and appeal down to a point, hence fifty years of theatrical success. The Orbital raises a bottle of rum to ye', and here's to the next fifty.