Lifestyle journalist Chloe Hill discusses the changes in gender-normalisation at the most recent London Men's Fashion Week
With the current strain on politics, now seems like a perfect time to discuss the perversion of the rules in terms of men's fashion. This year's Autumn/Winter 2017 collection overlooked traditional masculine codes and embarked on a new sense of style for today's man. Designers were addressing political fear by diminishing the idea of conventional street-style and replacing it with androgynous, speculative pieces. Not only did this ig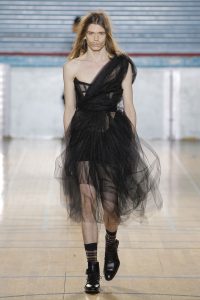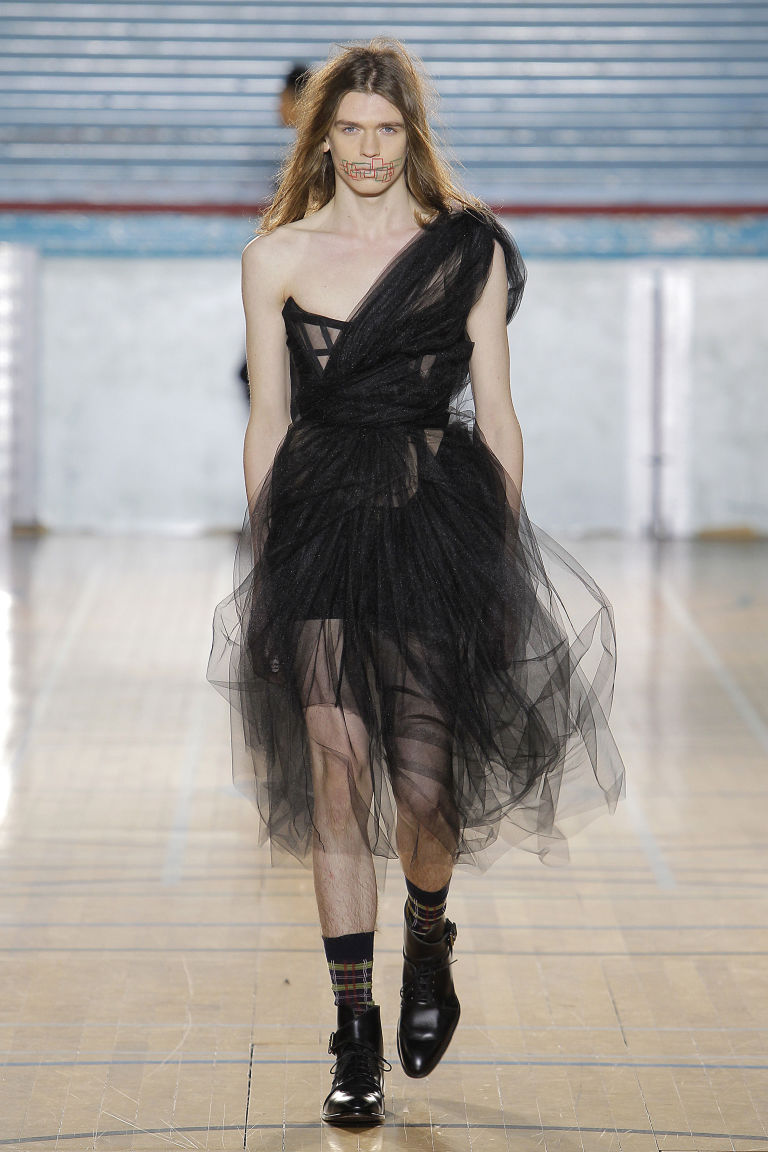 nore the same-old masculine aesthetic that is often presented on the runway, but also introduced us to a more sensual and diverse man; one who can wear sheer fabrics, drapes, and embellishment if he wants to.
At no point has Vivienne Westwood been known to shy away from 'gender bending'.
Her politically driven show 'Ecotricity' intended to distort the inbuilt codes of sexuality. This collection had authenticity in abundance as men were equipped in erotic fabrics usually associated with classic femininity. The most notable, in my opinion, was a black red-carpet-ready gown. A punk prom dress that effectively epitomises Westwood's aesthetic. This dress consisted of a corset underneath a sheer tulle fabric with a ruched sleeve.
Westwood was not the only designer to challenge conventions. Many others followed suit, including Xander Zhou, Qasimi, and Comme des Garçons to name a few, as cropped shirts and pink drapes were featured.
Regardless of your stance on men's fashion or gender politics, I'm sure I'm not the only one who's excited about what the future holds when you blur the inbuilt codes of 'feminine and masculine, pink and blue' etc. Designers have been adding subtle quirks for years to allude to this change and it seems that it's finally going to become the norm.