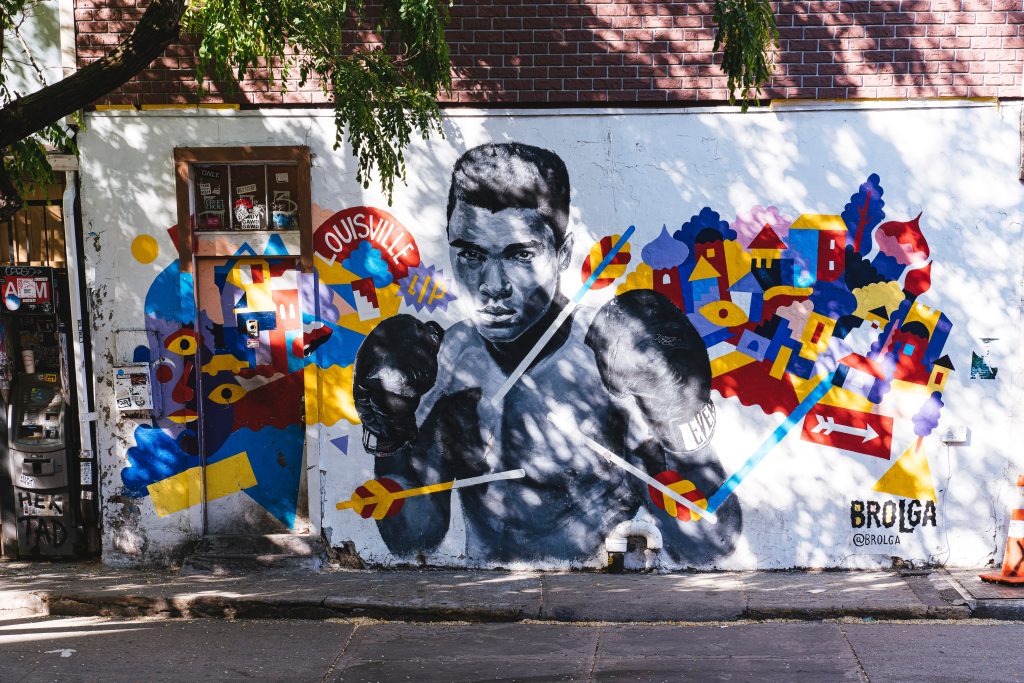 "The will must be stronger than the skill"- Muhammad Ali.
Any and every athlete can relate to this quote. At some point every aspiring athlete has experienced rock bottom, a time when you question your love for a sport and feel like throwing in the towel. This is the defining moment when you reach the door hiding your full potential and you must create the key to unlock it; the key being your mentality.
Nicknamed 'The Greatest', Muhammad Ali is not only regarded as a sports legend but also as one of the most celebrated and influential cultural figures of the 20th century. Standing at a height of 191cm and weighing 107kg along with a reach of 198cm and famed super agility, he was no slouch in the physical department. With four WBA heavyweight champion titles and two WBC heavyweight champion titles, he is frequently ranked as the greatest heavyweight boxer of all time. Converting to Islam in 1961, he refused to be drafted into the military due to religious beliefs and ethical opposition to Vietnam War leading to a five-year threat of imprisonment. This resulted in Muhammad becoming a counterculture generation icon and a global face for African American racial pride during the civil rights movement. Although he was out of sport for almost four years, due to his appeal of conviction, he later managed to secure his third and fourth WDA titles in 1974 and 1979, whilst achieving his 2nd WBC title in 1974. An impressive résumé no doubt.
So, with almighty success and natural ability, why did he put will ahead of skill? Perhaps his third and fourth WDA titles and second WBC title are testimony to his statement. With a four-year vacancy of the sport, Muhammad was thought to be past his peak as an athlete. However, just three years after getting back into the sport, he won his third WDA title. How? Enter 'mentality', something that Muhammad had mastered through his childhood and events preceding his successful conviction appeal. Growing up as an African American in a segregated country and, to his own admission, being on the verge of law trouble at the age of 15 meant life was tough. Thus, to defer paths, he took the opportunity to pick up boxing. His economically poor upbringing and challenges as an African American made his path to glory one riddled with obstacles outside of his physical control. Therefore, he turned to the one thing he could control: his mentality. The 'Red Bike Moment' is a nice story to sum this up. Growing up in Louisville, Muhammad had very little money. He therefore cherished his new red Schwinn bike he had received as a Christmas gift from his father at the age of 12. With immense pride, he left it locked outside the then Columbia Auditorium, only to find it stolen when he returned. This became his emotional drive. He would point at his opponents and chant "You are the guy who stole my red bike!" He turned something negative and out of his control into something to fuel what he could control: his mentality. He imagined and focused on situations he wanted to be in, never what he wanted to avoid. His mentality was the key to pick himself up and proved that your peak is at its end when your will no longer burns brighter than your ability.
This is just one of many stories about sport and mentality. Every legend in sport, from the likes of Usain Bolt and Lewis Hamilton to Serena Williams or Michael Phelps attribute their failures as their biggest motivations to boost their mentality. Mentality is key in whatever you do. Whether you are an aspiring athlete or not, becoming mentally strong will help you achieve your goals however big or small they may be. Mental strength is not only the unspoken truth of success in sport but in general life as well. Sport can be a powerful mental stimulant, but even if it doesn't rock your boat, start saying 'I can' and 'I will' because in the end you are your own biggest supporter in life.