Waitrose Egham Finally Opening?
by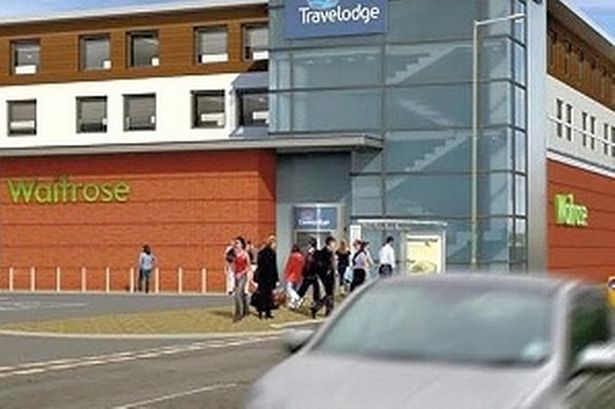 After a series of setbacks, the Waitrose store in Egham seems set to open soon. Waitrose, who have not only made setbacks to the shoppers of Egham, but to their employees as well, have now realised a final construction and opening date for the food chain.The much anticipated opening is now set to happen on 22nd of January, and with construction looking almost ready it seems that they will finally be true to their promise.
Waitrose was originally due to open in October 2014 but after various predicted opening dates it seems building has taken longer than planned. The store has employed part time and full time staff, who have been having to commute to other stores such as Staines or Clapham, some even further. Abigail Burrell-Rann, who has previously worked for Waitrose and will be working in the new Egham branch stated "whilst the rescheduling of the opening has been less than desirable, the new branch will be more than worth the wait for the Egham customer" The Waitrose store will be opening alongside a Travelodge which is set to give the small town of Egham a bit more character.
by
Students at Royal Holloway may have been left wondering where their sushi fix had gone, towards the end of last term. The sushi supplier for Royal Holloway had, in-fact, exploded in the early hours of December 1st 2014. The major fire closed Staines town centre, after the blaze broke out in several industrial units, including […]