Road safety petition launched after 13 year old girl was killed in Ashford.
by
A friend of a teenager who was killed in a fatal collision in Ashford over Christmas, has started an online petition for a footbridge to be built over the A30, to prevent future accidents.Lia Slade, 13, was hit on the Staines bound carriageway of the A30 London road at 5pm on Saturday 27th December, and was transported to St Georges Hospital in Tooting. However, she tragically died in hospital the following morning.
Her friend, 14 year old Ella-Louise Ayling of Clare Road in Stanwell, has created a Facebook page titled 'Build a Footbridge Across the A30 to Save Life's' (sic) in honor of Lia. So far the page has gained over 5000 likes, along with an online petition of the same name on the website petition.co.uk, which has now gained over 640 signatures online.
Explaining her intentions for the petition on the site, Ella Louise states "You should support this petition because I am trying to reduce deaths and accidents on the A30 London Road. I have come up with an idea that a sloped footbridge should be built across the A30 near Ashford Hospital, so you can get to one side to another carefully."
Borough councillor for the area, Sam Budd, said he was in support of the idea and added: "This is not the first fatality we have had and I'm sorry to say to say it may not be the last. It's just waiting for another accident to happen."A Surrey County Council spokesman has said the petition shall be a discussed at the next appropriate Local Committee meeting.
If you wish to sign the petition please visit: http://www.petition.co.uk/build-a-footbridge-across-the-a30-to-save-lives/ or visit the Facebook page to find out further information.
Currently no arrests have been made over the fatal collision. Surrey Police have appealed for anyone with information about the fatal collision to call the Collision Investigation Unit on 01483 639922 or 101 quoting reference number p14368706.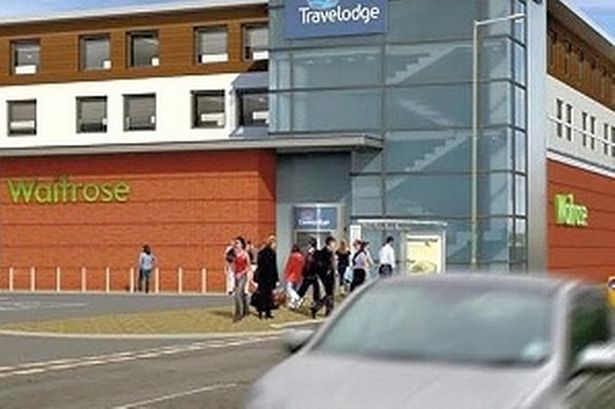 by
After a series of setbacks, the Waitrose store in Egham seems set to open soon. Waitrose, who have not only made setbacks to the shoppers of Egham, but to their employees as well, have now realised a final construction and opening date for the food chain.The much anticipated opening is now set to happen on […]