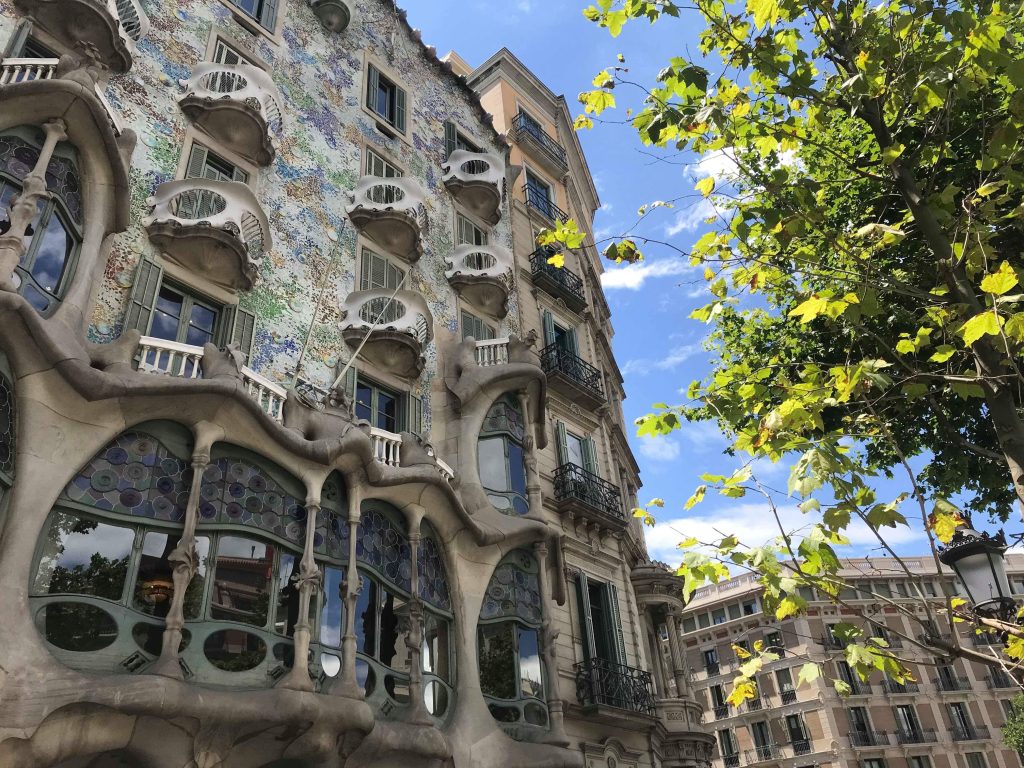 One of the things that really drew us to Barcelona when we spontaneously decided to book a summer break was that it really does have a bit of everything. From the sunnier climate and the beaches to the rich history and culture, the city will certainly spoil you for choice when you're trying to plan your trip.
3 Top Tips
– Wear comfortable shoes
– Take your student card everywhere
– Be vigilant – Barcelona has an extremely high rate of street theft.
Where to Stay:
As I visited with three of my best friends, we all really wanted to relax after the blood, sweat and tears of second year – literally. So we decided to stay in a small, beachy resort called Santa Susanna, which is located towards the north end of the city's coast. We stayed in a cute apartment in Odissea Park Aparthotel, which had the most relaxing pool and was only minutes away from the beach. I will say though that, if you are going purely to explore the city, book a hotel right in the centre, as the metro took about an hour for us. It got hot and tedious very quickly!
Where to Go:
As we only ventured into the city on one of our days, we didn't even make a dent in the amount that Barcelona has to offer. So I can only speak from experience and recommend what we did manage to fit in. One of the simplest pleasures was roaming around the Gothic Quarter and taking in all the amazing architecture that these winding streets have to offer.
A large majority of the buildings here were designed by Antoni Gaudí and the most beautiful ones that we saw were Casa Batlló and Sagrada Família. Just before we went for dinner on the waterfront at Port Vell, we stopped off at the Magic Fountain of Montjuïc. Not only is the fountain extremely pretty, but it is also renowned for its sustainability, as it operates by using groundwater and LED lighting.
What to See:
There are a crazy amount of museums in Barcelona, but the one that we chose to visit was the Picasso Museum. What looks like a medieval mansion from the outside houses an extensive collection of Picasso's paintings, also offering facts about his formative years as a painter and his relationship with the city.
Where to Shop:
I can imagine most of you won't prioritise shopping when you're in such a beautiful city – but luckily you don't have to go out of your way for this experience! The alleyways offer so many shops, so you end up walking past both independent and familiar shops without even intending to. There were cute little Korean beauty stores and then just around the corner would be a massive Sephora, and for the more fashion orientated: Passeig de Gràcia avenue is home to luxury and renowned fashion houses such as Gucci and Dior.
Whether you're planning on visiting the city or not, I hope this little guide has given you some sort of vision in terms of how amazing it is to visit. Obviously I can only speak for the small parts that we experienced, but I already can't wait to go back and experience some more. •