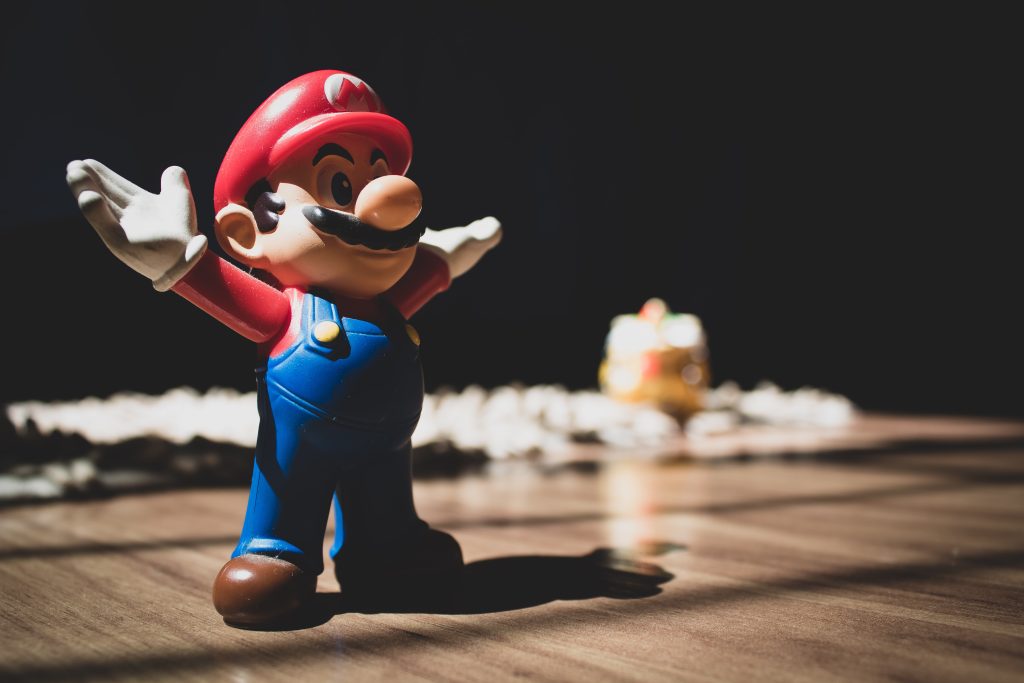 Gaming is a great way to escape reality for a few hours. From the internet phenomenon of Among Us to more intense games like The Elden Ring, there is something for everyone to cure the post-exam burnout. They're a great way to fill the daze after uni when you don't want to always be #livingyourbestlife. From classic nostalgia to games you might not have heard of, this list has you covered.
Mario Kart
Whether on mobile or Switch, or even the old-school Wii, Mario Kart is a classic. This game can adapt to anyone; some prefer a gentler game at 50cc or intense gameplay at 200cc. You don't even need to be a 'gamer' to enjoy this game. To get together with friends and play Mario Kart provides some relaxation and fun – so long as it doesn't get too competitive. To spice up this sturdy classic, try making it into a drinking game, where you cannot finish the race until you've finished your drink. A uni staple for the solitary gamer or a group of friends, Mario Kart is always good for a laugh. Even the whole Mario series can provide some interesting gameplay: Mario Party has certainly caused some 'friendly' arguments in my Uni house.
Firewatch
For the introvert with outdoorsy aspirations, this game is perfect. Little skill is required but the beautiful graphics provide a uniquely satisfying simulation of nature, and the mysterious storyline is certainly intriguing. You play 'Henry,' who takes up a job residing in a national park to keep an eye on potential wildfires. But despite this simple premise, you'll encounter many unusual people and objects along the way. Perfect for those who like a calmer gaming experience, Firewatch is, unfortunately, not for those without a PC or console, as there's no mobile version – but the stunning visual experience cannot be captured by a phone. Even if the premise doesn't interest you, this is one to play to for the graphics. It's the perfect way to wind down and relax for a bit, and the game itself is only fairly short.
The Sims
The Sims offers all kinds of creative outlets, whether it's building and decorating your dream house or just trying to kill all your sims in the most imaginable ways possible (I always go for the pool). The Sims is also, for many, a bit of a nostalgia trip. It's an easy way to create the life you want and ruin it in an instant by accidentally setting fire to some Mac N' Cheese. It requires minimal effort, which is perfect to sit and numb your brain for a couple hours. Either go old school with The Sims 2 and explore the feud of the Monty's and the Capps in an attempt to relive Romeo and Juliet in 'Veronaville,' or go newer with The Sims 4, for better graphics and more unique deaths. The game that never gets old, The Sims is a great way to wind down and distract yourself from that dream summer internship you didn't apply for.
Dead by Daylight
For the more intense gamer. It might not be the best for relaxing, but Dead by Daylight is a great way to channel your stress through gameplay. It's a 4v1 game in which 4 survivors must escape 1 killer, the killers change per game, and you can play as either. The variety it offers means that no two games are the same; it can last for 5 minutes or hours on end for those who are really committed. It really does get the heart rate going as a survivor, but killer is for those who want control and to scare everyone else. It's perfect for those who like a game to come back to every now and again – you can play online or with friends, and the ever-changing nature means there's always a new element to look forward to. Dead by Daylight can be played across most platforms from PC to mobile, and is available from around £15.
LEGO Star Wars
For those nostalgia chasers, LEGO Star Wars is a staple. It's a fairly low-stakes game with fun visuals, and for many the familiarity is soothing. Why not dust off the PlayStation 2 and bring back some memories? Or for those chasing something newer, the recently released LEGO Star Wars: The Skywalker Saga has updated graphics and new storylines for the new movies. Even if LEGO Star Wars is not for you, why not pull up some early noughties games every now and then to give you that nostalgia element – anyone remember Simpsons Hit and Run?