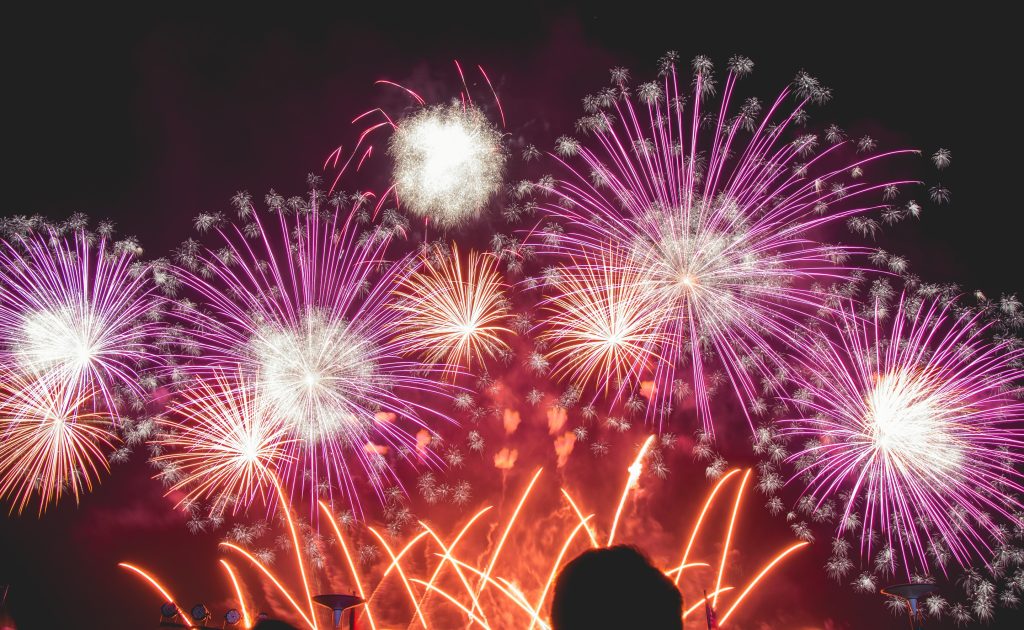 2018, what a year! Here's what we should bring into 2019 and what we never want to see again:
Bring It – Memes
Somewhere in the world there is an ancient calendar and engraved in a sacred rock it says '2018: the year of the meme'. BDE (big dick energy) seemed to be the term on 2018. Originating with Pete Davidson, it means confidence without cockiness. Of course, the person with the greatest BDE of all time is Rhianna. Obviously. Pete Davidson is also to be thanked for the Ariana Grande song Thank You Next, both the song and everything else that came from it. In our ever fracturing world, with extremist views on either side of the political spectrum, it was nice to see everyone rally over one thing: Twitter's white boy of the month. When it seems like no one can agree on anything anymore it was wonderful to see everyone collectively obsess over Noah Centineo in August only dump him for another white boy a few weeks later.
Leave It – Mental Health Stigma
Despite the ever-growing conversation about mental health, there is still so much stigma attached to the subject. Around one in four people have suffered, or will suffer from, mental health problems in their lifetime. But these often invisible illnesses have so much shame attached to them that many are left to suffer in silence and avoid getting the necessary help. It seems like the only time we talk about mental health is when celebrities like Kate Spade or Mac Miller die at the hands of suicide or drug overdoses. It is not enough to post the suicide hotline when a celebrity dies. We all need to be talking about mental health compassionately and empathetically in real life too.
Bring It – Diversity In All Media
20GAYTEEN (coined by Hayley Kiyoko) brought with it so much great inclusive media. Black Panther, Crazy Rich Asians and Love Simon were all box office hits. Maybe this will finally prove to Hollywood that people are willing to pay for diverse media.
Leave It – Racism In Sport
Racial discrimination in sport has been happening for decades. In the 2018 US Open, Serena Williams was harshly penalised for calling the umpire a 'thief' and eventually lost the match. To add this bigotry, an Australian comic drew and published and incredibly offensive drawing of Williams depicting her as a savage, only reinforcing stereotypes put on black people for centuries. The situation in the UK is not much better: throughout the World Cup the Daily Mail continually villainized Raheem Sterling. The double standards afforded to black athletes are glaringly obvious, and 2019 is not having it anymore.
Leave It – Brexit
I'm done with it.
Bring It – Human Rights Victories.
With Brexit and Trump, it seems like the news is only depressing or confusing. But some good things did happen in 2018. In Ireland, the repeal the 8th campaign was successful and Irish woman can now have safe abortions. Saudi Arabia allowed women to drive, giving them more freedom. India decriminalised consensual gay sex, dismantling the harmful and archaic laws of colonial past. I hope 2019 brings with it more progress, no matter how incremental, slowly the arch of the universe will bend towards justice.