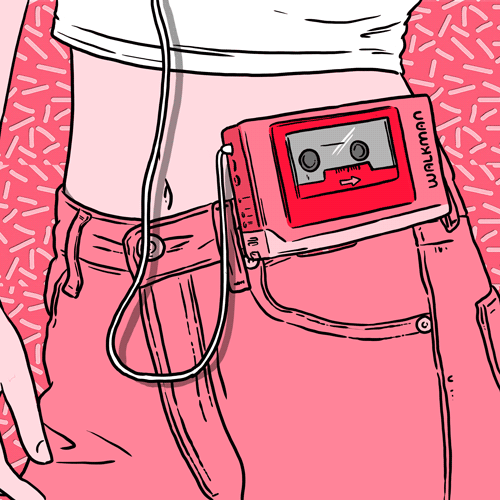 January is the dullest time of the year: Christmas has passed, shop windows are filled with gym wear, and uni deadlines are looming. But fear not, music will be your saviour! Here are five ways to discover new music for 2019:
1. Music Apps
• Streaming apps give you access to every song you could ever want to listen to or discover. If you are already subscribed to one, try switching it up! They all have features that work in different, or sometimes better, ways.
• Shazam will allow you to identify any song wherever you are, rescuing you from a drought of no new music.
My findings:
Soul No.5 – Caroline Rose
Soberland – Hinds
2. Social media
• Using YouTube? Play a song that you like and it will recommend artists that are similar. Subscribe to musicians and channels that post new music to always stay updated.
• Follow all your favourite artists and the labels they're signed to. You'll be the first to know when they release new music and you'll find some new bands too!
Recommended accounts:
TheLazylazyme and alexrainbirdMusic – Youtube
Decentplaylist – Instagram
Tuneage and Dailycrack – Tumblr
3. Fifa!
Check out soundtracks for games, TV shows, or films. They are great ways to discover new and old music.
My findings:
Youth – Glass Animals
Baby Let Me Take You – The Detroit Emeralds
4. Throwbacks and coming out your comfort zone
• Revisit your favourite artists and see if you've actually heard every song they've brought out.
• Come out of your comfort zone. Have you always wanted to get into K-pop? Look on Apple Music for the A-list or essential songs you must hear.
• Think of old songs you like and try to find good remixes of the song. It will make you fall in love with the song in a whole another way!
My findings:
Techno Fan – The Wombats
Teach You Gangsta – MoStack
The One (Spyro Remix) – Jorja Smith
West Coast (The GRADES Icon Mix) – Lana Del Rey
5. Ask!
• Raid your parents/relatives old vinyl and CD collections.
• Follow your friends on Spotify and see what they're listening to.
• Check out the support acts of gigs you've been to.
• Look for suggestions in books such as 1001 Albums You Must Hear Before You Die.
My findings:
1998 (feat.Hazy Year) – iamalex
I Was a Fool – Sunflower Bean
I Can't See – Superfood
Autumn in New York – Billie Holiday
Who Knows Where the Time Goes – Sandy Denny